Plant-Based Supplements: Trending for Good Reason in 2017
Plant-Based Supplements: Trending for Good Reason in 2017
Mark Becker, account manager for Vivion and Supplement Perspectives contributor, details the power of plants for their protein content and benefits to heart health, among other healthy attributes.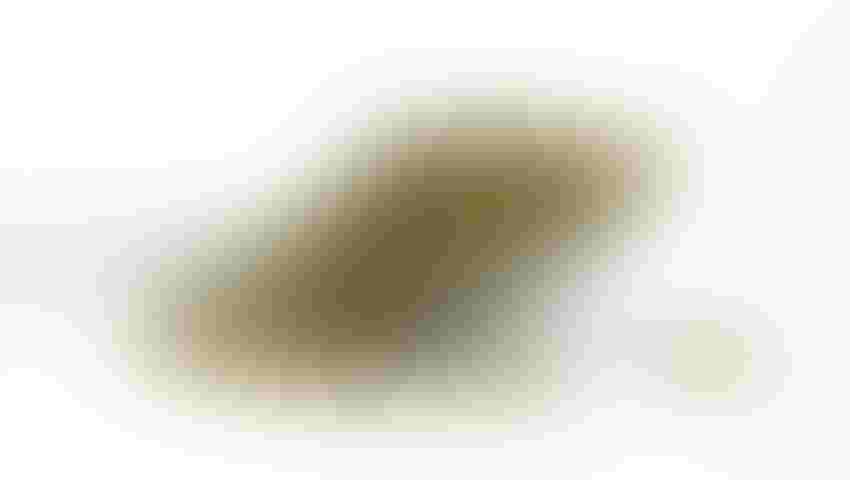 I consider myself a supplement nerd. I have been taking dietary supplements and functional foods religiously for more than two decades. People look at me like I am some sort of freak when they come to my home and see all the bottles and canisters lying around. I must take 75 pills a day along with powders of all kinds. My idea of fun is spending time in a natural products retailer looking at all the cool products. I am like a kid in a candy store.
Interestingly, I have a unique perspective. Over more than three decades, I have raced more than 300 endurance events, including more than 150 triathlons of Olympic distance or longer, 103 marathons and numerous other events including ultramarathons and rough water swims from Alcatraz to the mainland. Truth be told, I have experienced the benefits of a wide range of innovative nutrition products.
That said, protein has been a key nutrient for me over the years. It is one of the most talked-about nutrients when it comes to health and nutrition. What many people don't know is that from leafy greens to seeds, plant-based foods are a great source of protein.
Proteins will always be an essential nutrient for all of us. In fact, according to Global Market Insights Inc., the protein ingredient market is expected to reach $43.3 billion by 2024. However, plant proteins are now a major part of this growth. Plant protein is projected to reach a global value of more than $10 billion by 2020. In fact, Mordor Intelligence has forecast compound annual growth of 5.7 percent between 2015 and 2020.
Many believe only animal-based foods contain sufficient protein, but that is a myth. All whole, plant-based foods have protein.
From pea protein to hemp protein, an ever increasing number of plant-based protein sources are being introduced into the marketplace that offer quality nutrition, taste and sustainability at the same time.
Given new consumer desires to moderate animal-based protein consumption combined with environmental concerns, the use of plant-based proteins offers a viable alternative across multiple existing and new product categories. What's more, protein is the powerhouse macronutrient that research suggests is the most filling when it comes to satisfying hunger, which is particularly important within the context of the global obesity epidemic. Formulating and marketing foods and beverages that leverage plant-based proteins presents an opportunity for global growth.
According to Innova Market Insights, the plant protein trend is driven by increasing health concerns— primarily weight management—plus the move of sports and performance products into mainstream consumption. These products are now targeting the more generally active, rather than just world-class athletes.
As we head into 2017, the plant protein trend will continue to thrive. The mainstream media has also shed additional light on the profound health benefits offered by plant proteins. However, plant proteins are not the only plant products trending in 2017. There are many.
Another additional compelling plant-based nutrient is the flavonoid root. This is a breakthrough plant extract that significantly improves cardiovascular health. This extract is supported by new science that provides unmatched antioxidant properties and powerful cardiovascular health benefits.
Recently, the results from a double-blind, placebo-controlled study were published in the scientific journal Food and Nutrition Research (2016;60:30830).
The study examined the effect of this unique flavonoid root extract on the thickness of the artery wall using CIMT (carotid intima-media thickness) in individuals with hypercholesterolemia. CIMT is considered a strong indicator of overall cardiovascular and arterial health.
People with hypercholesterolemia, total cholesterol greater than 240 mg/dL, were randomly allocated to two groups as follows: an experimental group that received 200 mg of flavonoid root extract and a placebo group that did not receive any flavonoid root extract. 110 participants were initially allocated to the two groups; 94 completed the study. After one year, the study yielded the following results:
In the experimental group, the thickness of the artery (CIMT) decreased from 0.92 mm to 0.84 mm. In the placebo group, CIMT increased from 0.85 to 0.88.

In the experimental group, total cholesterol decreased from 284 to 262 mm/dL. In the placebo group, total cholesterol decreased from 291 to 289mm/dL.

In the experimental group, LDL (low-density lipoprotein, or "bad") cholesterol decreased from 183 to 173 mm/dL. In the placebo group, LDL cholesterol increased from 177 to 179.

In the experimental group, systolic blood pressure decreased from 138 to 125 mmhg. In the placebo group, systolic blood pressure increased from 136 to 137.

In the experimental group, diastolic blood pressure decreased from 92 to 84. In the placebo group, diastolic blood pressure increased from 89 to 90.
These results were extremely compelling. Following one year of flavonoid root extract consumption, mean CIMT, total cholesterol, LDL levels and blood pressure decreased. This suggests this ingredient may attenuate the development of oxidation and of related cerebral vascular issues. And these arterial health benefits come from a plant extract. Unbelievable!
Whether talking about veganism or vegetarianism, both lifestyles are, and have been, on the rise for quite some time now. People consuming plant-based products reduce risk for so many chronic diseases, including heart disease and diabetes. Furthermore, plant-based diets are naturally low in saturated fat, high in fiber, and loaded with cancer-protective phytochemicals. An increasing number of people acknowledge these facts and are consuming an increased number of plant-based products to improve their health status.
Mark Becker is an account manager for Vivion, a raw materials distributor, based in Vernon, California. He has worked as a natural products sales and marketing executive for 20 years. Mark has written more than 300 articles and has hosted or been a guest on more than 500 radio shows. He obtained a bachelor's in journalism from Long Beach State University and did his Master's work in communications at Cal State Fullerton. For more than 30 years he has participated in numerous endurance events, including more than 150 triathlons of Olympic distance or longer, 103 marathons and numerous other events including ultramarathons and rough water swims from Alcatraz to the mainland. He has relied on a comprehensive dietary supplement and homeopathic regimen to support his athletic, professional and personal endeavors. Follow Mark Becker on Facebook and Twitter. For more information, access www.vivioninc.com or www.EnergyatLast.com.
Subscribe and receive the latest insights on the healthy food and beverage industry.
Join 47,000+ members. Yes, it's completely free.
You May Also Like
---