Omega-3 Health Benefits Beyond Triglycerides
Omega-3 Health Benefits Beyond Triglycerides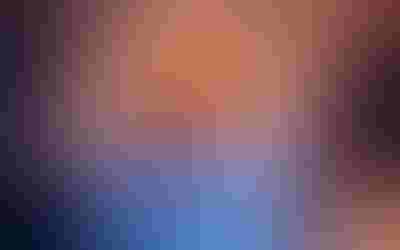 Current omega-3 drugs on the market are aimed only at lowering triglycerides, but upcoming drugs are pending for conditions such as psoriasis, type-2 diabetes, rheumatoid arthritis (RA) and other chronic inflammatory diseases.
The thousands of research studies and the launching of pharmaceutical fish oil has linked omega-3s with heart health, and it's the most recognizable benefit in consumers' minds, said Wael Massrieh, Ph.D., vice president, scientific affairs, Neptune Technologies & Bioressources Inc.
Up until this point, it's also been the most interesting area of research to Baldur Hjaltason, Sales Director, Epax AS. But, he said, "The area that is growing at the greatest pace is cognitive health. It is becoming clearer how omega-3 fatty acids work against depression, not to mention aging, as recent science on telomeres demonstrates."
Steve Dillingham, general manager, GC RIEBER OILS Inc., also noted brain health and other conditions aided by EPA will be the most interesting research in the near future. "I don't have the numbers, but I can say anecdotally that we are seeing a swinging of the pendulum toward more interest in the DHA-related health applications, based on our customers, as more science becomes available supporting a wider range of health benefits of omega-3 other than the traditional (EPA-rich) heart health applications fish oil has become well known for."
Beyond the brain, Joseph Moritz, Ph.D., regional product manager, BASF Nutrition & Health, said the multiple beneficial health effects of omega 3s has created consumer interest in general wellness versus one specific health condition. "The media are helping to build consumer awareness with its widespread coverage of research on all aspects including heart health, cognitive function, immunity and eye health."
With the thousands of studies on omega-3 health benefits already on the books, Schutt said plenty of research is still ongoing in a variety of categories including heart, brain, infant, maternal, joint and eye health.
Ernesto Hernandez, Ph.D., director of process development, Omega Protein Corp., added inflammation and chemoprevention to the list of current omega-3 research endeavors, but he warned, "More research will be needed to determine the effective dosages required for these benefits to take place."
A poll of readers INSIDER's found supplement brand owners are concerned with "scientific substantiation;" it was ranked the highest factor for respondents when selecting a specific marine-sourced omega-3 ingredient and/or supplier, with 60 percent (n=133) rating it "very important" and 15 percent (n=33) placing it at above-average importance.
Omega-3s from fish or plant sources are becoming more popular even as doctors are writing prescriptions to similar drugs. The supplement business is surviving by offering sustainable, easy-to-take products with health claims that go beyond the heart.
Prescription omega-3s are helping the supplement industry boost its credibility and popularity.
While heart health is the benefit most liked to omega-3s, more research is mounting to their ability to boost the brain and beyond.
Omega-3 ingredients must be sustainable and fresh when they reach the consumer, or product interest will suffer.
Learn more on how industry views omega-3 product development in the SupplySide Omega-3 Insights " State of Marine-Sourced Omega-3s " by Karen Butler.
Once a supplement company has its finished omega-3 product, it faces health claim regulatory challenges. Get a run down on what can and can't be said in the European Union and the United States in the SupplySide Omega-3 Report, " Long-Chain Omega-3 Fatty Acids: EU and U.S. Regulatory Update " by Harry B. Rice.
Subscribe and receive the latest insights on the healthy food and beverage industry.
Join 47,000+ members. Yes, it's completely free.
You May Also Like
---