Nutrition for Vitality and Energy
Nutrition for Vitality and Energy
Research has shown several ingredients such as ginseng, rhodiola rosea and maca increase health and vitality, and increased sales of these products show consumers are interested.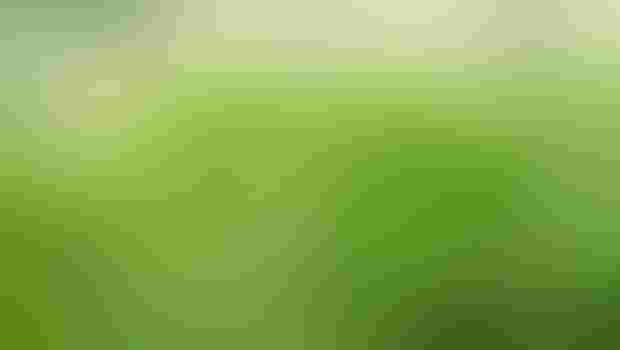 Whether the cause is physiological or psychological stress, illness, genetics, or just plain aging, vitamins and nutrients to improve energy, vitality and overall well-being are receiving considerable attention.
Research shows nutrients, herbs and dietary ingredients such as rhodiola rosea, ginseng, and mushrooms help decrease inflammation, oxidative stress, depression, fatigue, blood sugar levels and other conditions that deplete energy, vitality and overall health.
Stressors to Vitality and Health
Adaptive responses evolutionarily designed to foster homeostasis in challenging environments can create a fight or flight response even when these situations aren't life-threatening.1
In her book, "The Stress Remedy," naturopathic doctor Doni Wilson described how the adrenal system and its primary stress hormone, cortisol, is central to almost every health concern. Continued or chronic stress conditions cause increased, decreased or irregular levels of cortisol, which can disrupt digestion, immunity and metabolism, as well as cause anxiety, depression, fatigue, sleeplessness and aches and pains.2
Long-term stress can also result in hypertension, hyperglycemia, cardiovascular disease (CVD), obesity and auto-immune disorders.3 These issues continue to compound with age when fatigue affects functional dependence4 and declining sensory function affects cognition.5
Oxidation, the natural cellular process of creating energy from oxygen, causes a natural and healthy state of stress during detoxification, immune system response and glucose metabolization. However, Wilson said oxidative stress, an overload of these cellular processes, causes symptoms such as fatigue, memory loss, and muscle and joint pain.
Benefits of Nutrition
Mineral depletion can result in chronic fatigue, depression and depressed immunity, said Ryan Drum, botanist and cellular biologist.. In one study comprised of Japanese women ages 40 to 74 years, nutritional guidance in conjunction with regular exercise was proven beneficial to body composition and health-related quality of life, specifically in psychological considerations.6
Dietary patterns versus single supplements are increasingly considered a well-rounded perspective to good health, and nutritional foods play different roles in health and vitality. For example, including a high intake of fruit, vegetables, fish, whole grains and legumes in the diet is not only key to longevity, but also benefits cardiometabolic and cognitive health.7 Red meat plays its part by maintaining muscle mass and strength during the aging process, stimulating muscle protein anabolism and providing the amino acids necessary for protein synthesis.8
Herbs such as panax ginseng and rhodiola rosea are considered adaptogens because they provide multiple benefits and effects depending on considerations such as age, gender, environment and diet.9 Immunomodulators such as reishi and other mushrooms modulate the immune system, making them beneficial for regulating inflammation caused by illness or auto-immune concerns such as allergic reactions and food sensitivities.
For mitigating free radicals caused by oxidative stress, Wilson suggested antioxidative foods such as such as beets, kale, berries, tomatoes and spices like cinnamon, ginger and curcumin. She also recommended garlic, onions, cruciferous vegetables, avocados, asparagus and tomatoes to increase the body's natural production of the sulfur-containing antioxidant, glutathione.
Marketing Trends
Rising health care costs have triggered a trend toward diet combined with vitamin and mineral supplements for overall health, said Reuben Sequeira, Frost & Sullivan's chemicals materials and foods research analyst.
The value sales of herbal/traditional products in the United States grew by 4 percent in 2013, reaching USD $4.7 billion, according to Euromonitor International, with similar continued growth forecasted. Teas had the highest growth, at 10 percent, but dietary supplements continue to dominate the product category.
As of August 2014, SPINS research showed sales of vitamins, supplements, herbs and homeopathic products marketed for energy support have increased 5.3 percent in the natural sales channel compared to sales during the previous 52 weeks (August 2012 to August 2013). On the other hand, sales in the conventional channel decreased by 1.3 percent. 
"As food-related medical conditions become well-established and dietary supplements obtain certain medical claims, consumers will fast evolve their diets to consume less, consume natural and fortify their diet with supplements," Sequeira said.
Sequeira also said energy drinks are losing ground as a source of energy and vitality. Coffee consumption is still on the rise, but consumers are leaning toward dietary supplements for stimulant alternatives. "It goes back to the movement away from quantity (high sugar) to more minimalist product forms," Sequeira said.
For overall health, including energy and cognitive performance, dietary supplements and multivitamins are by far the most popular non-food nutritional product on the market, but for preventative care, Sequeira does not underestimate the rapid growth of natural- and synthetic-based herbal and botanical products and extracts.
Nutrition for Vitality and Health
Well-known for its use in Ayurvedic medicine, the herb ashwagandha has anti-inflammatory, anti-stress, antioxidant, and immunomodulation attributes. It is also known for its rejuvenating properties. Ashwagandha appears to benefit the endocrine, cardiopulmonary and central nervous systems, and it may also have the potential to alleviate arthritis.10
The use of ashwagandha as a tonic for energy is believed to be influenced by its positive effect on the immune system. Research also shows its benefits for stress and improving memory and learning skills.11 It is neuroprotective, improving cognition for those with bipolar disorder,12 and mitigating against cellular toxicity, infection and neurocognitive disorders associated with HIV.13
Rhodiola rosea has been used to alleviate depression and reduce fatigue.14 It has also been shown to improve serotonin levels and repair injured neurons.15 The active constituent, salidroside, has antidepressive attributes as a result of its anti-inflammatory effects on the hypothalamic-pituitary-adrenal axis, with the potential to not only treat, but prevent depression,16 and diminish intestinal and digestive inflammation.17
Salidroside from rhodiola rosea also protects against hypoglycemia via its antioxidant properties, and it has been considered for treating cerebral ischemic and neurodegenerative diseases.18 Its ability to protect against injury deficits and oxidative stress in the presence of neurotoxins point toward treatment of premature senescence associated with Alzheimer's disease19 and other age-related diseases.20
The root known as ginseng, with varieties native to both North America and Asia, not only presents antioxidant activity, but also increases the body's natural production of the antioxidant glutathione.21 Ginseng is also anti-inflammatory, it improves cognition in patients with Alzheimer's disease,22 and it has been found to lower blood glucose levels.23
In the clinical application of traditional Chinese medicine (TCM), ginseng was proven to prevent exhaustion through the improvement of qi, or life force, energy within the body.24 Qi deficiencies produce side-effects similar to those from chemo or radio therapy, making ginseng beneficial for those experiencing cancer- and treatment-related fatigue.25 Additionally, ginseng has been found to significantly improve the quality of life for those suffering from multiple sclerosis.26
Chlorella, a genus of single-cell green algae, has anti-aging properties27 and has been found to significantly improve antioxidant status in smokers.28 Chlorella may also maintain the normal function of abnormal erythrocyte membranes attributing to senile dementia.29
Dietary mushrooms such as crimini, shitake, oyster and maitake inhibit cellular processes that create inflammation associated with CVD,30 and cordyceps has been found to treat fatigue and assist in CVD and hypertension.31
As an immunomodulator, reishi mushroom, also known as Lingzhu, and maitake mushroom (Grifola frondosa)help inhibit inflammation.32,33 Maitake has anti-diabetic properties34 and can improve insulin resistance.35 Reishi is an antioxidant with antibacterial and antiviral effects.36
Lepidium meyenii, or maca, has long been associated with improved nutrition, memory and mood,37 as well as a reduction of anxiety and depression in post-menopausal women.38 When combined with other herbs and nutrients, its regenerative anti-inflammatory effect has been found useful for osteoarthritis (OA) injury recovery.39
B complex vitamins are well-known for their role in boosting energy, but Wilson said vitamins C and E, zinc, magnesium and vitamin D are also helpful, as they increase the body's natural glutathione production. She also recommended N-acetyl, cysteine, methylfolate, vitamin B12, selenium, SAMe and alpha lipoic acid for their antioxidant activity. L-carnitine has also been found to reduce oxidative stress and reduce inflammation,40 and D-ribose promotes improvement in sleep, mental clarity, pain intensity and overall well-being, especially for those with fibromyalgia.41,42
Found in a variety of plants, including basil, sage, rosemary, marjoram, thyme and mint, rosmarinic acid has a similarly wide range of health benefits. Its neurological benefits stem from its antioxidant43 and detoxification44 abilities, in addition to its role in improving and increasing neurological signaling pathways.45 Its antioxidant properties also assist in glucose regulation, which have been shown to reduce hypertension46 and ischemic injury caused by diabetes.47 As an anti-inflammatory, rosmarinic acid has proven benefits for cardiac disease.48
As consumers age, they may seek natural, safe products that let them feel the health and vitality that used to come innately. Thankfully, they can turn to ingredients with proven research. For a list of references, email [email protected].
Find out more about these ingredients for health and vitality, plus much more in the INSIDER Antioxidant Content Library.
As a health writer and journalist, Danielle Rose's columns with North Jersey Media Group are best known for down-to-earth recipes, and for following foods from farm to table, discussing the processes and local and federal protocols along the way.  She freelances for a number of publications, including Informa Exhibitions and INSIDER. 
Subscribe and receive the latest insights on the health and nutrition industry.
Join 37,000+ members. Yes, it's completely free.
You May Also Like
---