Nutrients for Womens Health
Nutrients for Womens Health
Women's holistic approach to health has increased their demand for products with research-supported results. Brands are increasing transparency as more research shows the potential benefits of ingredients in many areas such as weight management, skin and heart health.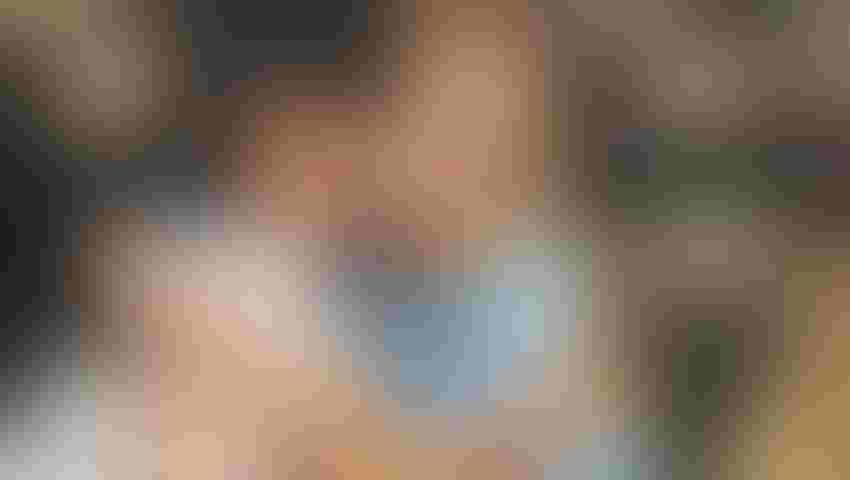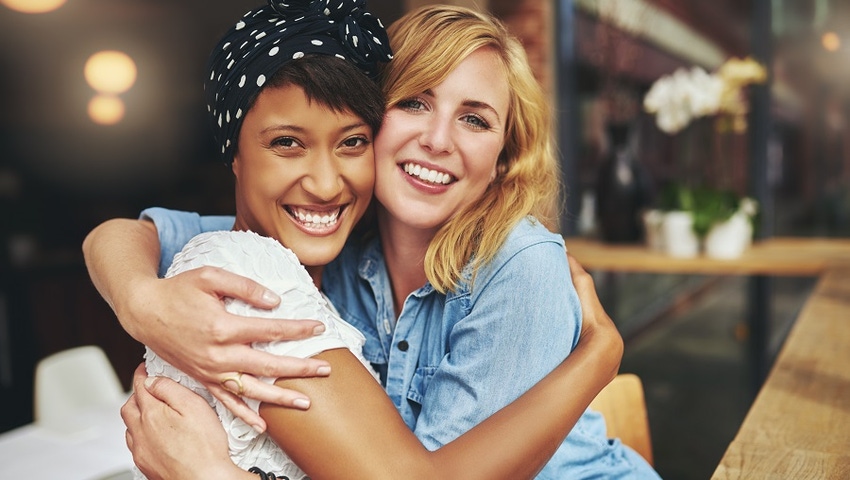 The women's health sector continues to be a key area for dietary supplement ingredient manufacturers. Deepening research is connecting supplement benefits to a range of women's health conditions, spanning young adulthood to post-menopause.
For younger women, many supplements are marketed to support skin and hair, as well as fertility and fetal development. For older women, the focus shifts to cardiovascular, joint, brain and bone health support, said Matthew Roberts, Ph.D., chief scientific officer, KGK Science. "There has also been a trend to market multivitamins that are formulated with a micronutrient profile that benefit physical aspects such as bone density, hormonal levels, and longevity."
Healthier lifestyle changes and an increased interest in convenient, holistically improved health are at the core of the women's wellness movement, and so is the demand for products with research-supported results. "Women's needs have not been properly addressed in terms of research and development (R&D) that is conducted on products," commented Megan Luu, marketing coordinator, GE Nutrients Inc. She added products tested primarily on men that are rebranded and marketed to women may not only be physiologically ineffective, they may also cause adverse effects. "Women are looking for products that work optimally for them, so supplements that have actually been developed and tested specifically for women, and are verified as such, are in increasing demand."
Skin health and longevity is a primary focus for Lycored, part of Adama Group. The company's proprietary ingestible lycopene-based skin care technology, Lycored Nutrient Complex (LNC) for Skin™, was researched in a controlled clinical trial and found to be both safe and effective in protecting the skin from UV damage, promoting elasticity and contributing to the skin's longevity. The ingredient's most recently published skin health and beauty study was published in the fourth quarter of 2016.1
Cranberry juice's role in fighting off urinary tract infections (UTI) came under scrutiny last year,2 however many women continue to turn to it for urinary tract health. Cran-Max®, a concentrated cranberry ingredient from Proprietary Nutritionals Inc., is made with a proprietary process that utilizes cranberry skin, seeds, pulp, juice and fiber without any of the solvents, preservatives, sugars, water, flavorings or color associated with cranberry juice.
"Unlike antibiotics, which kill bacteria, cranberry works by changing the bacterial structure and preventing adhesion to tissues so it works effectively for prevention without the risk of developing antibiotic resistance," said Dean Mosca, president, Proprietary Nutritionals Inc.
A peer-reviewed study compared the effects of a commonly prescribed antibiotic to Cran-Max in women with reoccurring UTIs and found Cran-Max was comparable to an antibiotic for UTI prevention.3 The study showed taking one, 500mg dose of Cran-Max, started working immediately on UTIs, in contrast to other cranberry supplements that need to be taken for longer periods of time before seeing a response.
For lactating and pregnant women who plan to breastfeed, a recent study linked the consumption of Benexia chia oil, one of the highest plant sources of omega-3 essential fatty acids (EFAs) and alpha linolenic acid (ALA), to transferring high levels of docosahexaenoic acid (DHA) to infants during breastfeeding.4 DHA is essential for the formation and function of the nervous system and vision.
Half of the 40 healthy pregnant women (22 to 35 years old) enrolled in the study received 16 mL of chia oil daily from the third trimester of pregnancy until the rst six months of nursing. The mothers in the chia group experienced a "significant" increase in the levels of omega-3 EFAs in breast milk, specifically ALA (60 percent) and DHA (50 percent). They also had increases in the amounts of ALA (76 percent), and eicosapentaenoic acid (EPA) (57 percent) in their red blood cells.
Maintaining an ideal weight is a tenet of good health, but hormone fluctuations and menopause can impact any woman's best intentions. ID-alG™ from Nexira is a brown seaweed extract (Ascophyllum nodosum) rich in long-chain polyphenols called phlorotannins, which have natural weight management properties.
Julie Impérato, marketing manager, Nexira, said in vitro tests showed those long chain polyphenols blocked the activity of the two main digestive enzymes (lipase and amylase) by more than 50 percent, reducing the digestion of fats and carbohydrates. She also cited an unpublished, 16-week clinical study that demonstrated ID-alG's impact on weight loss, abdominal and visceral fat loss, and body shape improvement on women aged 45 and over, with a body mass index (BMI) higher than 25. "At the daily intake of 400 mg/d, ID-alG showed an average weight loss of 3.6 kg, which was significantly higher than the placebo group [with] positive effects observed as early as eight weeks after the beginning of the clinical trial," she said. "The study confirmed that ID-alG has a targeted efficacy on body fat mass with an average fat mass loss reaching -2.3 kg."
Fiber and probiotics can also contribute to weight management by way of promoting gut health, satiety and optimum digestion. Oliggo-Fiber® from Cargill is a soluble chicory root fiber (inulin) that can be incorporated into foods and beverages without affecting the taste or texture of the final product.
"Chicory root fiber has a prebiotic effect, modulating selectively 'beneficial' gut bacteria such as bifidobacteria and improving the conditions in the gut/colon,"5 noted Pam Stauffer, global marketing programs manager at Cargill. She added that it's also thought chicory root fiber may support healthy bones by boosting calcium absorption in certain subgroups of the population, particularly pre-teenage girls and post-menopausal women. "This enhanced calcium absorption occurs in the large intestine rather than the stomach or small intestine," she said. "As a result of fermentation, short-chain fatty acids are produced, which lowers the pH of the intestine. This environment solubilizes the calcium, making it more available."
Cardiovascular disease (CVD) continues to rank as the number one cause of mortality for women, claiming one out of every four women, according to the American Heart Association (AHA). Proliva® SOFE (Spanish olive fruit extract), from Euromed, supports cardiovascular health in women with 20 percent hydroxytyrosol, one of the important phytonutrients found in extra virgin olive oil and olives.
"The hydroxytyrosol in Proliva SOFE has been shown to be a powerful antioxidant, to maintain the health of blood vessel linings and support normal blood circulation," said Guy Woodman, general manager, Euromed.
A recent study found 500 mg of Proliva improved arterial elasticity and lowered triglycerides.6 Twelve of 36 subjects enrolled in the 11-day, double-blind, placebo-controlled study were assigned to three groups, receiving either 250 mg of Proliva, 500 mg of Proliva or a placebo. The group that received 500 mg showed a mean triglyceride level decrease of 21.64 percent, the most significant change among all three groups.
MenaQ7® vitamin K2 as MK-7 (menaquinone-7) from NattoPharma USA, has been found to have a dual-pronged effect on both heart and bone health. Eric Anderson, senior vice president of global sales and marketing, NattoPharma, said the ingredient works by activating proteins already present in the body that help the body properly use calcium. "It activates osteocalcin, which binds calcium to the bone mineral matrix, and matrix Gla protein (MGP), which inhibits calcium from depositing in arteries and blood vessels, supporting cardiovascular health," he says.
MenaQ7's cardiovascular merit was documented in a 2015 study.7 Researchers monitored 244 healthy post-menopausal women for three years using pulse wave velocity and ultrasound techniques. The participants were randomly assigned to take 180 mcg of vitamin K2 as MK-7 (MenaQ7) daily or placebo. After the three years, women in the placebo group experienced increased arterial stiffness while those in the MenaQ7 group experienced measurably improved flexibility in their arteries.
Regarding bone health, a three-year study of MenaQ7 on 244 healthy women showed a daily dose of 180 mcg of vitamin K2 as MK-7 delivered protection of the vertebrae and the hip against bone loss.8 "Women taking MenaQ7® exhibited significantly increased circulating active osteocalcin, which is a well-established biomarker for bone and vitamin K status," Anderson said. He added that after three years of supplementation, maintenance in both bone mineral content and bone mineral density continued. "Bone strength was also statistically improved, demonstrating therapeutic benefits for the MK-7 group versus the placebo group. This was not only statistically significant, but clinically relevant—ongoing MK-7 supplementation would essentially push the risk of fracture beyond life expectancy."
A woman's transition to into menopause brings a host of new health issues. The choice to begin hormone replacement therapy (HRT) to combat hot flashes, night sweats, vaginal dryness, sleeplessness, mood swings, joint discomfort associated with menopause is one that's weighed heavily.  "Women are very cautious when buying products," said Michael Jeffers, president and CEO, Helios Corp.
"This is directly attributed to the 15,000-women HRT study conducted in 2002, where a significant percentage of women in the active group were tested and confirmed with multiple forms of cancer, combined with the negative reports of Black Cohosh links to liver toxicity and soy isoflavone links to estrogenicity."9
Helios Corp. is the exclusive seller of EstroG-100®, a "hormone balancing" blend of hot-water-extracted Phlomis umbrosa, Cynanchum wilfordii and Angelica gigas Nakai (Korean Angelica) herbs, "all of which have at least 400 years of documented usage in Korea and China," according to the company. One of EstroG-100's human clinical studies tracked patients with 12 symptoms of menopause and found EstroG-100 significantly improved in 10 of the 12 primary symptoms over a four-month period.10
Soyselect® is a patented soy extract from Indena S.p.A specifically developed for the management of menopause-related symptoms. It features two standardized isoflavones, which bind to estrogen receptors and saponins that improve isoflavone bioavailability. Two clinical studies have connected Soyselect with providing relief from hot flashes and night sweats11,12, and a third trial confirmed the ingredient's ability to counteract the mild cognitive decline observed during menopause.13
Turmeric isn't just a flavorful cooking spice, it's currently one of the hottest ingredients in the supplement market. Indena S.p.A.'s Meriva® is comprised of turmeric's active ingredient, curcumin, and has already demonstrated the potential to promote healthy aging in women because of its capacity to help preserve muscle mass.14
Data from a forthcoming osteoporosis clinical trial on the ingredient is also proving to be promising. "Curcumin modulates important molecular targets which participate in the regulation of bone remodeling,"15 said Indena's Cosimo Palumbo, sales area manager of North America.
Researchers administered 1 g/d of Meriva to asymptomatic healthy subjects for six months. The study subjects had early osteopenia with increased risk of future osteoporosis. Researchers found the daily dose of Meriva resulted in the progressive improvement of bone density.
Healthy bones rely on the balanced processes of bone formation (by osteoblasts) and bone reabsorption (by osteoclasts). In post-menopausal women, the decline of estrogen can cause excessive bone resorption by osteoclasts without adequate bone formation by osteoblasts, resulting in osteoporosis.
Another ingredient targeted for bone support is ParActin®, by HP Ingredients. A patented Andrographis paniculata extract, the ingredient is standardized to andrographolide, 14 deoxyadngrographolide, and neo-andrographolide and addresses the inflammation connection to bone health.
"Andrographolide found in ParActin, a natural NF-kB inhibitor, significantly decreases osteoclast formation in the bone marrow via suppression of RANKL (receptor activator of nuclear factor kappa-B ligand) that are responsible for making osteoclasts," explained HP's Annie Eng, CEO. "In an in vitro study, andrographolide found in ParActin inhibited nuclear factors of activated T-cells (NFAT) activity, which regulates the expression of osteoclast genes and is linked to bone erosion."16
Sexual desire waxes and wanes, especially for women in menopause. Libfem®, a standardized fenugreek extract from GE Nutrients, is targeted to help support healthy female sexual desire, promote healthy sexual arousal in women, and help reduce normal symptoms of menopause (such as hot flashes and night sweats).
Libifem has been shown to be effective in two clinical studies conducted on healthy women in Australia. The first study demonstrated the ingredient's effectiveness in supporting female sexual desire, hormone levels and metabolism in women aged 20 to 49.17 The second study focused on women aged 40 to 65 years who were experiencing normal menopausal symptoms, and found Libifem was effective in reducing these symptoms.18
"Women of all ages, are taking charge of their own health, and that of their families," said James Hyde, vice president and general manager, Balchem Human Nutrition and Pharma, and chair, Council for Responsible Nutrition (CRN) board of directors. "They want to feel good about the choices they make, and to ensure they are getting the most usable and beneficial forms of nutrients and supplements for their money."
Joanna Cosgrove is a Pennsylvania-based freelance writer who has enjoyed covering the dynamic dietary supplement and healthy food and beverage industries for nearly 20 years.
References
Grether-Beck S., et al. "Molecular evidence that oral supplementation with lycopene or lutein protects human skin against ultraviolet radiation: results from a double-blinded, placebo-controlled, crossover study." Br J Dermatol. 2016 Sep 23.

Manisha Juthani-Mehta, et al., "Effect of Cranberry Capsules on Bacteriuria Plus Pyuria Among Older Women in Nursing Homes: A Randomized Clinical Trial." JAMA. 2016;316(18):1879-1887.

Marion E. T. McMurdo, et al. "Cranberry or trimethoprim for the prevention of recurrent urinary tract infections? A randomized controlled trial in older women." J Antimicrob Chemother (2009) 63 (2): 389-395.

Valenzuela, R., et al. "Modification of Docosahexaenoic Acid Composition of Milk from Nursing Women Who Received Alpha Linolenic Acid from Chia Oil During Gestation and Nursing." Nutrients 2015, 7, 6405-6424.

Roberfroid MB. "Introducing inulin-type fructans." Br J Nutr. 2005 Apr; 93 Suppl 1:S13-25.

Pais P, et al. "Impact of a Proprietary Standardized Olive Fruit Extract (SOFE) on Cardio-Ankle Vascular Index, Visual Analog Scale and C-Reactive Protein Assessments in Subjects with Arterial Stiffness Risk." Drugs R D. 2016 Dec;16(4):355-368.

Knapen MH, et al. "Menaquinone-7 supplementation improves arterial stiffness in healthy postmenopausal women. A double-blind randomised clinical trial." Thromb Haemost. 2015 May;113(5):1135-44.

Knapen MH, et al. "Three-year low-dose menaquinone-7 supplementation helps decrease bone loss in healthy postmenopausal women." Osteoporos Int. 2013 Sep;24(9):2499-507.

Racho D et al. "Knowledge and use of hormone replacement therapy among Polish women: estimates from a nationally representative study--HORTPOL 2002." Maturitas. 2004 Jan 20;47(1):31-7.

Chang, A., Kwak, B.-Y., Yi, K. and Kim, J. S. (2012), "The Effect of Herbal Extract (EstroG-100) on Pre-, Peri- and Post-Menopausal Women: A Randomized Double-blind, Placebo-controlled Study." Phytother. Res., 26: 510–516.

Scambia G., et al. "Clinical effects of a standardized soy extract in postmenopausal women: a pilot study." Menopause Mar-Apr;7(2):105-11 (2000).

Upmalis D.H., et al. "Vasomotor symptom relief by soy isoflavone extract tablets in postmenopausal women: a multicenter, double-blind, randomized, placebo-controlled study." Menopause Jul-Aug;7(4):236-42 (2000).

Kritz-Silverstein D., et al. "Isoflavones and cognitive function in older women: the Soy and Postmenopausal Health In Aging (SOPHIA) Study." Menopause May-Jun;10(3):196-202 (2003).

Franceschi Fs.,"A Novel Phospholipid Delivery System of Curcumin (Meriva®) Preserves Muscular Mass in Healthy Aging Subjects." Eur Rev Med Pharmacol Sci 20 (4), 762-766. 2016.

Rohanizadeh R., BoneKey Reports 2016; 5: 793-799.

Carretta et al. European Journal of Pharmacology. 602(2-3):413-21, 2009.

Rao, A., et al. "Influence of a Specialized Trigonella foenum-graecum Seed Extract (Libifem), on Testosterone, Estradiol and Sexual Function in Healthy Menstruating Women, a Randomised Placebo Controlled Study." Phytother. Res., 2015;29: 1123–1130.

Steels, et al. "Prospective Double Blinded, Randomised, Placebo-Controlled Study to Evaluate Safety and Efficacy of LIBIFEM®, a specialized Trigonella foenum-graecum seed extract, in Reducing Menopausal Symptoms in Otherwise Healthy Women."
Subscribe and receive the latest insights on the healthy food and beverage industry.
Join 47,000+ members. Yes, it's completely free.
You May Also Like
---