New Research: E. longifolia for Immunity, Vitamin K2 Impacts Inflammation
New Research: E. longifolia for Immunity, Vitamin K2 Impacts Inflammation
New research examines the effect of HP Ingredient's LJ100 standardized Eurycoma longifolia and vitamin K2 as MenaQ7.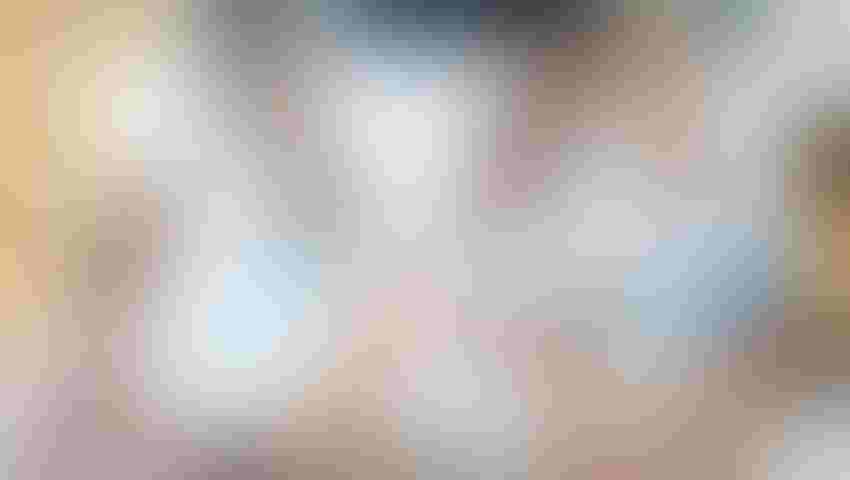 Known for its proven ability to encourage endogenous testosterone production, HP Ingredient's LJ100® standardized Eurycoma longifolia (22 percent bioactive eurypeptides) has been shown in a study published in Phytotherapy Research to support healthy immunity in middle-aged adults.
In the study, researchers investigated how 200 mg daily of LJ100 versus placebo for four months impacted specific immune parameters using the patented immune evaluation method, the Scoring of Immunological Vigor (SIV).
According to the authors, "As SIV is calculated using multiple factors, it can describe 'comprehensive immunity' by considering eight parameters and not interpreting each immune function separately. In addition, it can assess the extent of age-related decreases in immunological functions."
In total, 81 subjects with lower SIV were recruited (40 LJ100, 41 placebo). At week four, the SIV and immunological grade were significantly higher in the LJ100 group than those in P group (p&#8201;<&#8201;0.05). The numbers of total, naïve, and CD4+ T cells were also higher in the LJ100 group, representing improved adaptive, or cell-mediated, immunity. The LJ100 group exhibited a younger immunological age (by four years) after four weeks of supplementation. Lymphocytes were significantly higher; there was also an increasing trend in NK cells, which plays an important part in defense against viral infection. No severe adverse events were observed. The results suggest that ingestion of LJ100 enhances comprehensive immunity and staving off of immunosenescense in both middle-aged men and women.
A different study, published recently in Journal of Medicinal Food, successfully tested and confirmed the role of vitamin K2 as MK-7 (menaquinone-7; MenaQ7® provided by NattoPharma) in modulation of the immune and inflammatory biomarkers.
The study confirms another mechanism by which vitamin K2 supports cardiovascular health by impact markers of inflammation.
"Chronic inflammation is considered an underlying pathology of many diseases that remain poorly understood and treated," the researchers wrote. "Cardiovascular disease (CVD), a leading cause of mortality in the world, is not only considered as a disorder of lipid accumulation, but also as a disease characterized by low-grade inflammation of the endothelial cells and an inappropriate healing response of the vascular lining."
In the study, researchers evaluated high-purity natural vitamin K2 (98.4 percent menaquinone-7, MK-7, as MenaQ7) in vitro for its potential to inhibit gene expression and production of pro-inflammatory markers by human monocyte-derived macrophages (hMDMs) from two sources (hMDMs and THP-1).
The results showed the MK-7 form of vitamin K2 is able to dose dependently inhibit TNF-a, IL-1a, and IL-1b gene expression and protein production by healthy hMDMs in vitro. According to the researchers, "In view of these encouraging findings on the anti-inflammatory properties of MK-7, we plan to test additional biomarkers of immune and inflammatory response in this form of vitamin K2 in vitro. This work may elucidate the anti-inflammatory mechanism of vitamin K2 and establish the potential biomarker targets in clinical testing of the role of MK-7 in the cardiovascular health as well as other chronic degenerative conditions."
"All of the work showing the efficacy of MK-7 inhibiting cardiovascular and soft tissue calcification is recognized to the extent that scientific experts continue to explore new benefits and mechanisms," says Hogne Vik, NattoPharma chief medical officer. "These findings are very exciting and promising, and we are thrilled that we could offer the research team our vitamin K2 material – providing another piece of evidence that MenaQ7 is a clinically validated ingredient delivering true benefits for human health."
Subscribe and receive the latest insights on the healthy food and beverage industry.
Join 47,000+ members. Yes, it's completely free.
You May Also Like
---