Natural Products for Cholesterol Management
Natural Products for Cholesterol Management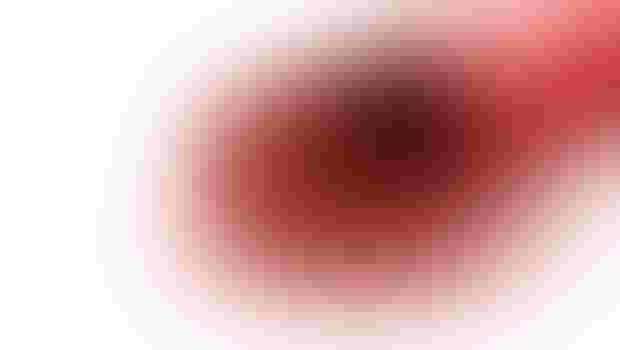 In every cell of the body, cholesterol has many healthy roles, including cell signaling and the maintenance of cell membrane structure and function. Made mostly in the liver, as well as in the intestines and adrenal glands, cholesterol is used to synthesize steroids as well as vitamin D bile acids. However, high blood levels of this lipid, or fat, is associated with increased risk of cardiovascular problems.
The key to cholesterol's negative potential is in its carrier, lipoprotein. Pretty much insoluble in blood, cholesterol is transported through the bloodstream by these lipid and protein disks that house various densities of cholesterol and triglycerides. Different types of lipoproteins target different cells in the body using surface apoliporoteins.
Very-low-density lipoprotein (VLDL) is made in the liver and carries endogenous triglycerides, phospholipids and cholesterol, as well as various apolipoproteins. Capillaries in fat tissue and both heart and skeletal muscle contain special enzymes that take triglycerides from VLDL for use as energy. As this removal process continues, VLDL turns into intermediate-density lipoprotein (IDL). Some IDL is taken up in the liver, but other IDL can turn into low density lipoprotein (LDL) when its cholesterol content is greater than its triglyceride content.
Healthy cholesterol is influenced by many factors such as diet, exercise and smoking. However, genetics may play a large role in the type of LDL, including small, dense LDL that is so potentially dangerous to cardiovascular health. Further, decreased HDL levels can also contribute to unhealthy levels of LDL.
From a dietary standpoint, most cholesterol in the body is endogenous; as more exogenous cholesterol is absorbed from food, the body simply makes less endogenous cholesterol to try to maintain a proper overall level. The greater dietary influence may be in the absorbed nutrients that can help limit dangerous LDL levels while increasing HDLs.
Niacin, magnesium and  long-chain polyunsaturated fatty acids are key nutrients associated with increased HDL levels. Similarly, research has found the omega-3 fatty acids eicosapentaenoic acid (EPA) and docosahexaenoic acid (DHA) dose-dependently reduce plasma triglyceride levels, in addition to decreasing non-HDL cholesterol and increasing HDL.
Many natural products have shown potential to manage cholesterol, but a select few have been linked to specific mechanisms involved in cholesterol synthesis and metabolism. Cholesterol may neither be inherently good or bad, as related cardiovascular problems require numerous other events, but managing levels and integrity of the various manifestations of cholesterol is considered a favorable component of ensuring continual cardiovascular health.
Read more about these research-backed ingredients and more in INSIDER's Formulating and Marketing Heart Healthy Nutraceuticals Digital Issue.
Subscribe and receive the latest insights on the healthy food and beverage industry.
Join 47,000+ members. Yes, it's completely free.
You May Also Like
---