Marketing Functional Foods: 5 Ingredients to Know in 2015
Marketing Functional Foods: 5 Ingredients to Know in 2015
Protein, omega-3 fatty acids, vitamin D, magnesium and microalgae are the key ingredients identified predicted in a new Packaged Facts report to make waves in 2015.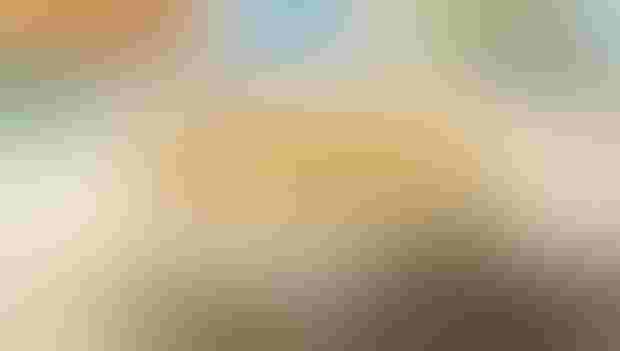 Five ingredients are expected to take the spotlight in the functional foods category in 2015, according to a recent Packaged Fact report, "Functional Foods: Key Trends & Developments in Ingredients."
Protein, omega-3 fatty acids, vitamin D, magnesium and microalgae are the key ingredients identified predicted in the report to make waves in 2015.
And as consumers become more accepting and gain a greater understanding of functional foods—90 percent of Americans believe that certain foods offer health benefits beyond basic nutrition, the report notes—marketers are able to target a wider range of consumers and their health and nutrition needs in 2015.
Microalgae is predicted to be the "most exciting ingredient developments showing great promise," as the new class of whole-food ingredients gives functional food and beverage manufacturers the opportunity to offer traditional, fat-laden foods with significantly reduced fat, cholesterol and saturated fat while adding protein, micronutrients and antioxidants, facilitating inherently shorter ingredient declarations, without introducing GMOs or allergens.
Consumers and marketers continue to focus on protein to address hunger control, the need for sustained energy, weight loss and management, sports recovery and maintaining muscle mass with aging. In the United States, 78 percent of consumers believe they get enough protein, yet one study estimate indicates that 15 to 38 percent of adult men and 41 percent of adult women fail to consume the recommended amount. There is also much greater interest in plant protein sources, due to concerns regarding sustainability, allergens and the needs of vegetarians and vegans, which might contribute to the 54 percent of consumers who indicate they want more protein in their diets.
Wider recognition of the benefits of omega-3 fatty acids in relation to heart health, cognitive and brain health and immunity, and knowledge that most Americans don't consume enough, keeps this dietary component in the news, despite lower consumer interest.  Within the food industry, omega-3 fatty acids are of concern because marine sources are regarded as unsustainable with prices on the rise while the development of more algal sources is underway.    
While 68 percent of consumers think they get enough vitamin D from food and supplements, 53 percent want more. In reality, only 32 percent actually get enough.  The nutrient is primarily known for its role in bone health and osteoporosis prevention. Proposed changes to the nutrition facts panel, if approved, will call attention to vitamin D and more marketers can be expected to contemplate the addition of this nutrient where allowed, especially in dairy products and cereals. 
Magnesium if critical for converting vitamin D to its active form along with playing a role in more than 300 enzyme systems to regulate numerous biochemical reactions in the body. As such, it is important in bone and joint health, including osteoporosis, and research shows it is beneficial in type 2 diabetes and insulin resistance, inflammation, hypertension, asthma, colon cancer and promoting brain health. It's estimated that only 60 to 80 percent of Americans get enough magnesium despite its general abundance in the food supply, especially in nuts, providing an important opportunity for manufacturers to flag it on labels of products that provide a good source. 
Greater understanding of functional ingredients is crucial for formulators and marketers of functional foods. The Trends In stage at Ingredient Marketplace, April 7-9, Orlando, will deliver critical information across five hot ingredient categories—omega-3s, probiotics, protein, sweeteners and hemp. Visit the Ingredient Marketplace website to view the categories in more detail or to register to attend.  
Subscribe and receive the latest insights on the healthy food and beverage industry.
Join 47,000+ members. Yes, it's completely free.
You May Also Like
---