Keeping the Pressure off with Chocolate
Keeping the Pressure off with Chocolate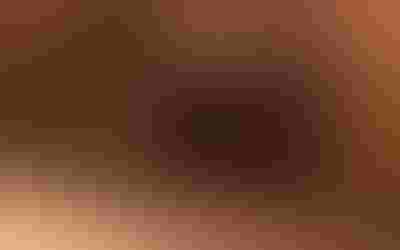 Eating chocolate can be a guiltless treat for those looking to reduce their blood pressure, as recent studies have shown its heart-health benefits. Unprocessed chocolate consists of several varieties of flavonoids, including flavan-3-ols, epicatechins and catechins, all of which have been recently studied for their benefits to hypertension.
A March 2012 meta-analysis from the U.K. reviewed the effects of chocolate, cocoa and flavan-3-ols on major CVD risk factors in 42 acute or short-term chronic (fewer than 18 weeks) randomized clinical trials that comprised 1,297 participants (Am J Clin Nutr. 2012 Mar;95(3):740-51.) Flow-mediated dilatation (FMD, blood flow in veins) improved after chronic and acute intakes of chocolate and cocoa, and researchers said reductions in diastolic blood pressure (-1.60 mmHG) and mean arterial pressure (-1.64 mmHG) also occurred with chocolate and cocoa consumption; chocolate or cocoa doses greater than 50 mg epicatechin/d resulted in greater effects on systolic and diastolic blood pressure. Insulin resistance was also improved by chocolate or cocoa due to significant reductions in serum insulin, and marginally significant effects on low-density lipoprotein (LDL, -0.07 mmol/L) and high-density lipoprotein (HDL, 0.03 mmol/L) cholesterol also occurred after chocolate or cocoa consumption.
In November 2011, a systematic review from Harvard School of Public Health, Boston, included 24 randomized, controlled trials with 1,106 participants (J Nutr. 2011 Nov;141(11):1982-8). Researchers reported flavonoid-rich cocoa decreased systolic blood pressure by 1.63 mmHG, and increased FMD by 1.53 percent; a nonlinear dose-response relationship was found between cocoa consumption and FMD, with maximum effect observed at a flavonoid dose of 500 mg/d. Further, cocoa consumption decreased LDL cholesterol by 0.077 mmol/L and insulin resistance, and increased HDL cholesterol by 0.046 mmol/L. Total cholesterol, triglycerides and C-reactive protein remained the same.
Eric Ding, Ph.D., faculty member at Harvard Medical School who coauthored the Harvard meta-analysis, said cocoa is about to reach a tipping point. "It's a confluence of so many beneficial effects, which is why I feel the science is tipping toward cocoa flavonoids becoming the next high-potential micronutrient," he said. "Cocoa flavonoids lower blood pressure, and improve lipids and insulin resistance. That's why it's so exciting."
While Ding said research shows cocoa can affect multiple areas of heart health, he noted it has shown its biggest boon is to blood pressure.
Ding added eating dark chocolate, in moderation, is fine, but not realistic if a consumer wants to get the benefits of cocoa flavonoids. "An average dose used in the studies in our trial was between 400 and 500 mg/d of cocoa flavonoids, which is a lot. To get the equivalent amount of catechins, you would have to eat 33 bars of milk chocolate or eight to nine bars of dark chocolate a day." He noted the studies included in the review weren't studying the effects of chocolate as a whole; they studied the specific effects of cocoa flavonoids.
"If you eat chocolate, you also have sugar, fat and calories. We tell people if they are going to eat chocolate: first, they should eat it in moderation, replacing other bad calories; and second, a chocolate bar is not sufficient to get the beneficial effects of the cocoa flavonoids." He recommended people consider supplements or chocolate bars that are fortified with extra flavonoids.
For more on heart health supplements and the marketing behind them:
Visit INSIDER's free online Heart Health Content Library for articles such as "Jekyll and Hyde are Vying for Your Heart: The HDL and LDL Battle" and "The Other Side of Heart Health: Circulation."
Attend the SuppySide MarketPlace Education session, "Health Conditions: Cardiovascular Health," with speaker Tom Vierhile, innovation insights director, Datamonitor, Wednesday, May 9, from 9 to 11 a.m., Javits Center, New York. Vierhile will discuss how dietary supplements and healthy eating habits can work together to reduce the risk of a coronary event.
Subscribe and receive the latest insights on the healthy food and beverage industry.
Join 47,000+ members. Yes, it's completely free.
You May Also Like
---