Indian Nutraceutical Market is Filled with Promise
Indian Nutraceutical Market is Filled with Promise
Increasing incidence of lifestyle diseases will drive the growth of nutraceuticals in India to US $4.0 billion by 2018.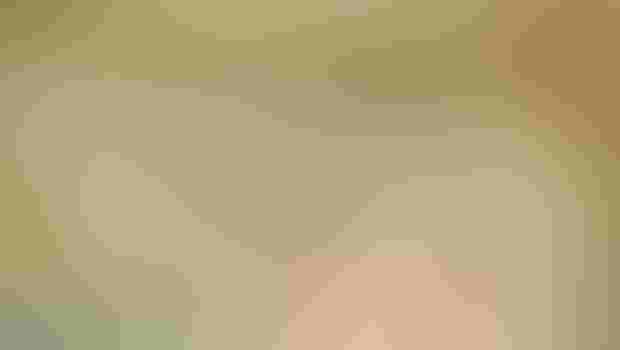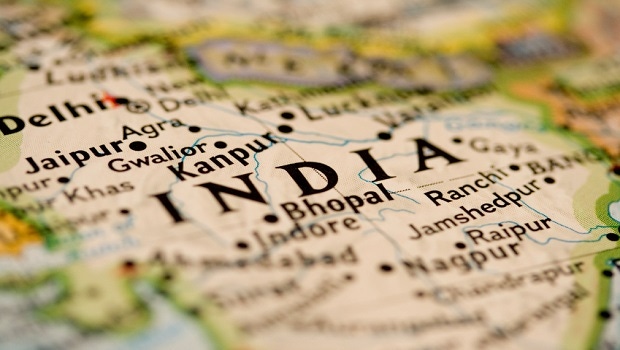 India is one of the largest economies among developing nations to have high purchasing power parity. The per capita income of individuals has increased over the past decade, paving the way to changing lifestyles. Changing food habits, lack of physical activity and increasing number of people involved in sedentary jobs has increased the incidence of lifestyle diseases. Consumption of fast foods and packaged foods that lack proper nutrients has played a key role in increasing the incidences of lifestyle diseases such as obesity in India.
Indian consumers, particularly those of the higher socio-economic classes and upper middle classes, are looking for supplements and functional foods to attain a balanced nutrition. Moreover, these consumers are interested in energy-boosting products. Individuals want to improve their physical endurance, mental alertness, and be active and awake. Because of this trend, multinational and local pharmaceutical and fast-moving consumer goods (FMCG) manufacturers have launched several nutraceutical products in the last five years. The Indian nutraceutical ingredient market has been historically viewed as an export-focused industry, but with the changing market trends, most local companies have started to launch products in India and expand their product line according to Indian consumer needs.
According to Frost & Sullivan, Indian nutraceutical market is projected to grow to US $4 billion in 2018 at a compound annual growth rate (CAGR) of 17 percent. The United States, Europe and Japan account for 93 percent of the total global nutraceutical market, and overall, the market has attained maturity in all the three regions. India, China and other Southeast Asian countries are considered key growth regions with their current low per capita spending on nutraceutical products.
As a matter of fact, according to the Indian statistical data, obesity rates in India have increased by 20 percent, and 40 percent of deaths in this country is associated with cardiovascular diseases (CVDs). Moreover, with 67 million diabetic patients and 30 million in a pre-diabetic condition, India is projected to be the capital of diabetes by 2030.  All of these factors portray the penetration potential of nutraceutical products in IndiaIncreasing food security concerns by Indian consumers have also lead to the development of more fortified foods in the Indian market.
In India, dietary supplements hold the largest share, while the functional foods and beverages segment is relatively smaller. Dietary supplement products are manufactured predominantly by pharmaceutical manufacturers; pure play nutraceutical companies have also started to develop vitamin and mineral supplements in this region. Fortified foods market is projected to grow at a rapid pace with a CAGR of 21.7 percent by 2018, as FMCG companies have started entering the market with different product portfolio for functional food and beverages. Vitamins and minerals hold 36 percent of the total Indian nutraceutical market, followed by probiotic with a 9-percent share and omega-3 fatty acids with a share of 5 percent.  The company DSM Nutritional Products dominates in the vitamins, minerals and omega-3 fatty acids markets, while BASF and Merck are also key participants in the vitamins and minerals market. Danisco, Chr. Hansen and Yakult, on the other hand, dominate the probiotics segment.
Promotion of products according to the need and interest of different cultural groups in India can be beneficial for dietary supplement manufacturers. For instance, vitamin E from a non-vegetarian source would not be well-accepted in certain cultural groups. Therefore, providing these groups an equivalent vegetarian variant with similar health benefits will help suppliers better penetrate this region. Furthermore, India has 440 million children; therefore, targeting products toward the pediatric population by supplying dietary supplements in different flavors and types, such as lozenges, chewable tablets, syrups and disintegrating tablets will attract the attention of this population. Indian consumers easily accept products that are formulated with natural and organic ingredients, as they relate it to natural medicinal herbs, which are part of their regular diet. Currently, manufacturers are positioning themselves to supply health-specific supplements, as the consumer market in India consists of the upper class and they prefer targeted products.
The nutraceutical market is regulated by the Food Safety Standards Authority of India (FSSAI), a consolidation of eight laws that governs the food sector. This food act in India poses several challenges for nutraceutical manufacturers in formulating the correct combination of ingredients to include within their products. According to Indian regulatory standards, the therapeutic or prophylactic action of active ingredients, recommended daily allowance (RDA) of ingredients and the dosage are of utmost importance in the formulation of a nutraceutical product. There is an uncertainty prevailing with manufacturers because they are not sure if the product they supply should be classified under food, food supplement or as a drug as these are regulated by separate acts: the Food Safety and Standards Act, Prevention of Food Adulteration Act and Drugs and Cosmetics Act, respectively. Therefore, to cater to the Indian nutraceutical market, suppliers should focus on claims and advertising standards, product classification and formulation.
The value chain and distribution pattern in the Indian nutraceutical market is completely different from other regions. Indian grocery stores cater only to food requirements and does not supply over-the-counter (OTC) drugs. Hence, it is important for suppliers to provide dietary supplements through pharmaceutical outlets. Indian consumers easily accept products that are recommended by general physicians; therefore, it is necessary to educate physicians on benefits and uniqueness of the nutraceutical product marketed by the suppliers to gain advantage in this market. To overcome the retail conflicts and regulatory confusions, multinationals can establish partnerships with local Indian contract manufacturers and distributors.
Nandhini Rajagopal is an industry analyst for Frost & Sullivan's chemical materials and food research practice. She focuses on monitoring and analyzing emerging trends, technologies, and market behavior in this industry. For more information on Frost & Sullivan's chemical materials and food research, contact Jeannette Garcia, corporate communications, at [email protected].
Subscribe and receive the latest insights on the healthy food and beverage industry.
Join 47,000+ members. Yes, it's completely free.
You May Also Like
---