How do Meal Replacements Stand Out?
How do Meal Replacements Stand Out?
Trends in meal replacement bars, beverages and powders follow movements seen in the rest of the health and nutrition industry, including a focus on plant proteins and alternative sweeteners.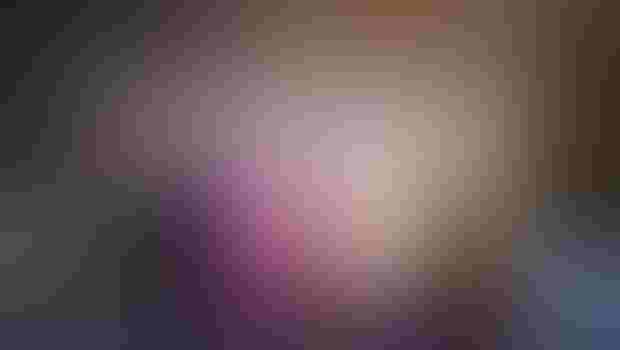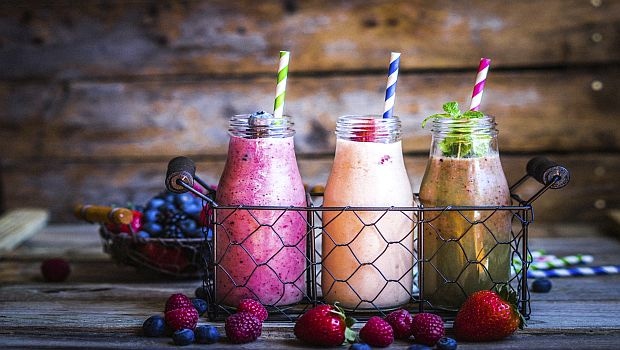 Successful meal replacements go beyond maintaining healthy body composition by addressing the need for personalized nutrition. Basic formulas combine proteins, carbohydrates, fats, macro and trace-minerals and vitamins, but how do they stand out to cater to a growing variety of consumer health concerns? To further differentiate a product in the market, a layering of attribution that ties into prevailing industry trends is recognized. One way of garnering insights is to compare ingredient profiles, health focus and label claims. For example, functional content values, such as plant proteins, demonstrate the role ingredients play in supporting specific dietary needs and lifestyle choices. 
Gathering Insights
With roots in weight-maintenance protocols, the versatile meal replacement has branched out to cover a bevy of needs for young and old alike (kid-centric marketing is a budding trend in this space). Such health-promoting creations are segmented into either powdered mixes or ready-to-drink (RTD) beverages, with a few innovating in lifestyle and wellness bars. Products marketed as meal replacement beverages or powders, nutritional shakes and protein-centric athletic formulas have been unified under one segment for this article. While the majority of products intended to stand in for a solid meal are geared toward general wellness, there is noticeable presence of a variety of singular, overt health focuses paired with specific primary ingredients.
Plant Proteins Influence Health Focus
As the spotlight macro-nutrient in meal replacements, protein content is either of animal or plant source, or a combination of both. Core to natural supermarkets, formulas with multi-sourced plant-derived protein dominate market share and highlight growth opportunities. Where weight loss is the targeted health focus, plant protein combinations are outpacing their animal counterparts—exhibiting a 27 percent growth in the natural channel (52 weeks ending Oct. 4, 2015). As a grain-free and hypoallergenic protein source, pea isolate has received accolades as a dominant constituent, and rightfully so. As a rich source of lysine, arginine and branched chain amino acids, it is of particular interest for sports enthusiasts and dieters alike. In human studies, pea protein has been shown to induce the up-regulation of satiety hormones (Obesity [Silver Spring]. 2012 Mar;20[3]:678-82).  
Meal replacements featuring multi-sourced plant-based proteins are also showing strength in the natural segment within conventional supermarkets, more than doubling in sales to US$18 million since last year, according to SPINS data. In general, plant proteins have seen a strong following because they accommodate many overarching trends such as vegan and dairy-free. Many formulations incorporate burgeoning protein sources, including cranberry, artichoke and sacha inchi. Paralleling the whole-food-based supplement movement, plant-based meal replacements often feature fruit and vegetable phytonutrients that enhance nutritional quality, with credit given to their antioxidant and anti-inflammatory properties.
Plant-based protein combinations targeting cardiovascular health have seen an explosion in the natural segment within conventional supermarkets, with a 339-percent increase in sales compared to last year. To further strengthen heart health positioning, featured ingredients often include: plant sterols, omega-3 fatty acids and fiber content. Plant and animal protein combinations geared toward heart health, such as soy and whey, represent ingredients in which consumers are increasingly seeking transparency. Pastured or grass-fed whey and non-GMO soy are indicative of ethical and quality sourcing, resonating especially well with the natural consumer.
Alternatively Sweetened and Grain-Free Options
An additional attribute that carries weight in the meal replacement segment is alternative sweetener use. Much too often, products that tout "no sugar added" or "low sugar content" actually contain a mob of artificial sweeteners such as sucralose, acesulfame-k and aspartame. A prominent occurrence, particularly with conventional protein-focused athletic formulas, comes with the negative impact artificial sweeteners have on the gut microbiome. Natural alternative sweetener use is worth following, with noteworthy health-promoting choices including monk fruit, xylitol and stevia—shown to positively impact blood sugar levels (Int J Food Sci Nutr. 2010 Feb;61[1]:1-10.). SPINS data showed more than 50-percent growth in both the natural segment within conventional and specialty supermarkets for stevia-sweetened meal replacements. Furthermore, in keeping with the theme of supporting a healthy gut flora, probiotics and prebiotics continue to be featured functional content additions.
Another emerging trend to keep an eye on is grain-free claims, an offshoot of several industry trends, including physician endorsed grain-less diet protocols and diet tribes such as Paleo. Paleo positioning also coincides with the emergence of meat-based protein powders, while overlapping with limited grain diet trends. Many influential health experts have implicated cereal grasses as not being biologically appropriate food sources because they may contribute to auto-immune conditions (see "The Dark Side of Wheat.")
Whether a meal replacement is sought after for general health maintenance, to benefit dieters and exercise enthusiasts, or to support condition-specific needs, market trends continue to hinge on research-based ingredient combinations, strategic label claims and ever-evolving consumer perception.
Kimberly Kawa is the product library communications lead at SPINS (spins.com) and has applied her bachelor's of science in nutrition and dietetics, and experience in community health to the ongoing development of the SPINS product library. Her focus lies in vitamins and supplements, and she supports coding initiatives and identifies industry trends related to the segment.
Subscribe and receive the latest insights on the healthy food and beverage industry.
Join 47,000+ members. Yes, it's completely free.
You May Also Like
---