Heart Health Market Moves into Personalized Nutrition
Heart Health Market Moves into Personalized Nutrition
Heart health supplements is strong with traditional ingredients such as omega-3s, CoQ10, soy and more, but the innovation is happening with home cholesterol and nitric oxide testing strips.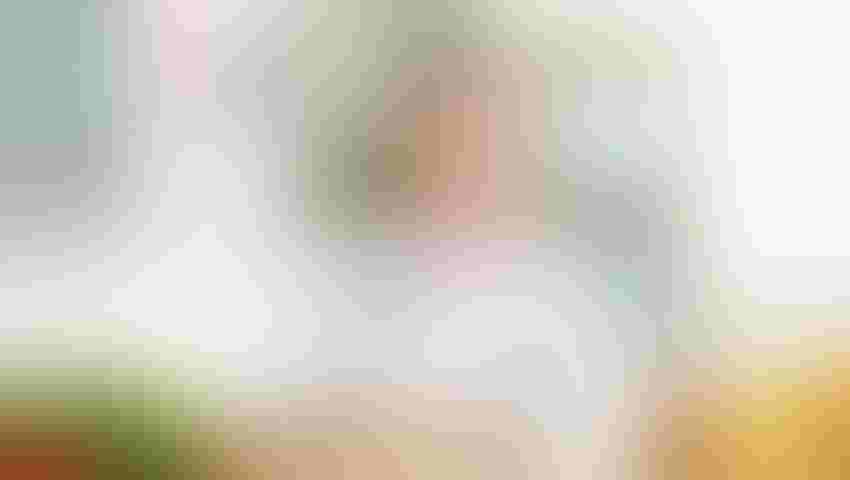 Heart health is a core area of consumer health investment where innovation brings exciting options to help consumers prevent cardiovascular events. Heart health encompasses more than the heart. It includes the overall cardiovascular system that may be affected by conditions such as cerebrovascular disease or stroke, peripheral arterial disease, varicose veins, deep vein thrombosis and others.
Heart disease remains the number one cause of death globally, according to the World Health Organization (WHO), which launched the Global Heart Initiative in September 2016. The WHO estimated that cardiovascular diseases (CVDs) represent one-third of all deaths in the world. In the United States, heart disease kills one of every four Americans, according to the Centers for Disease Control and Prevention (CDC). These deaths could be minimized if behavioral factors, such as tobacco smoking, unhealthy diets, alcohol abuse, and sedentary lifestyles were eliminated.
The heart health consumer market may include over-the-counter (OTC) drugs such as low-dose aspirin or dietary supplements made with phytosterols, omega-3 fatty acids, Co-enzyme Q10 (CoQ10), garlic, red rice yeast, magnesium, probiotics or other proprietary blends. Other preventive measures that support heart health include the prescription of low-dose statins or highly refined fish oils, and digital apps and medical devices that help consumers and health care professionals track and monitor cardiovascular health.
In 2016, the global market of heart health was valued at US$3.2 billion at manufacturer selling prices (MSP), and excluding sales via e-commerce and multilevel marketers (MLMs), according to figures published by the Nicholas Hall Group of Companies.
Heart health includes several categories in the consumer health space, namely systemic cardiovasculars omega-3 fatty acids, CoQ10, garlic supplements and others.
Systemic cardiovasculars, which include low-dose aspirin and phytosterols, reached a global retail value of $937 million in 2016. In the United States, sales reported $178 million the same year. Alternatively, fish oils and omega-3 fatty acids had seen better days in previous years before recent challenges on their conflicting validation of evidence as reported in the media that has led to declining sales that reached US$1.7 billion in 2016. The category in the United States achieved $710 million after a drop in sales of 8 percent from 2015.
The consumer interest in CoQ10 supplements keeps rising as it helped the category reach $409 million in sales globally in 2016. Other factors contributing to good performance of this supplement are well-supported evidence for cardiovascular health claims, recommendations from health care practitioners, and good editorial visibility in consumer health media. The United States is the largest market as it represented 75 percent of the global market at $305 million.
In contrast, garlic supplements represent the smallest category within heart health. Sales achieved $172 million worldwide in 2016. Sales in the United States increased 1 percent from 2015 to achieve $49 million in 2016. Part of the reason for this growth is due to a high marketing activity of some brands. For example, Nature Made heavily promoted allicin, the main compound of garlic, as good for heart health benefits; whereas Sanofi with its brand Garlique claimed that garlic is "cholesterol's natural enemy."
Natural options remain top of mind among consumers who feel attracted to purchase supplements containing plant-based soy isoflavones, red yeast rice, hawthorn extract or policosanol. Fish oils and omega-3 fatty acids remain popular to help reduce or manage cholesterol levels in the blood, yet new indications for cognitive health is helping this category navigate confusing media reports on heart health claims. Interestingly, it is blood pressure that has emergent marketing positioning. For example, GNC's Healthy Blood Pressure formula contains a wide range of ingredients including niacin, grape seed extract, l-arginine, resveratrol and Co-Q10 to support cardiovascular health. The NewChapter brand also offers Blood Pressure Take Care, a blend of grape seed extract, holy basil, Maitake mushroom and black currant for blood pressure support.
Multivitamins are similarly trying to carve a niche in the heart health space. Manufacturers are including phytosterols in the formulation of multivitamins to claim lowering of cholesterol attributes. Several brands of multivitamins formulated for adults 50 years and older are highlighting heart health benefits.
Probiotics are the relatively newcomers in the heart health space. Some probiotic strains have been engineered to produce heart health benefits. Brands such as Nature's Bounty Cardio Health and UP4 Heart Health are examples of probiotics brands promoting heart health in retail channels.
As heart health continues to evolve so is women's health becoming an important target market for nutritional supplements. Sellers and marketers of heart health supplements had focused their product launches and marketing toward men in past years, thus causing a gender divide as the focus on women geared more toward bone health instead of heart health. Public health campaigns are creating awareness about the dangers of heart disease in women. This initiative has led manufacturers and sellers to research, develop and launch formulations specifically design for women's heart health. This innovation is not only limited to the heart as there are supplements being marketed to prevent or help treat varicose veins.
Ancillary products that support heart health may benefit the sales of supplements in the future. Self-testing kits for blood cholesterol is still an underdeveloped market, yet there are a few firms trying to make a dent in this space. For example, Boots Pharmacy in the United Kingdom, which is owned by Walgreens, offers a home blood test consisting on test strips to check cholesterol levels in the blood. Yet, a major criticism to this home test is that results are difficult to interpret by the consumer. In the United States, the American Diabetes Association in association with Home Access Health Corporation launched the CheckUp America Cholesterol Panel kit sold in pharmacies and cleared by FDA. Consumers take a blood sample, and mail it to an approved lab for interpretation by a health care professional. The convenience of these test kits available in the retail channel may encourage consumers to stay alert on heart health, and if necessary invest in nutritional supplements that may help them stay healthy.
The combined use of test kits, digital health and supplements is building a new frontier in heart health. In 2017, Berkeley Life Heart Health launched a heart health platform consisting of a supplement that helps manage nitric oxide levels for cardiovascular health, energy and vitality. Self-test trips are used to check nitric oxide levels using a color scheme to find out if supplementation is needed. The company will also launch an app that will allow consumers to track their nitric oxide levels over time. This firm also markets Omron blood pressure monitors. Overall, this corporate strategy highlights an innovative holistic approach to hearth health.
In a separate development, Cleveland HeartLab and Pure Encapsulations partnered to launch PureHeart, a heart health solution that offers advanced cardiovascular biomarker tests to consumers. The tests help identify issues within the artery walls to obtain a cardiovascular assessment. Then, the results help personalize a supplementation regimen with three core supplements of multivitamin, magnesium and probiotics. This innovation supports personalized cardiometabolic health.
As the global population continues to age at rapid rates, heart health will become even more important for the consumer health industry. This demographic shift opens investment and marketing opportunities for firms seeking to help consumers manage their aging hearts.
Hear Monica Feldman preview the session by listening to SupplySide West Podcast 34: The Next Trends in Heart Health Supplements.
Learn more about heart health market data from Monica Feldman during the Nutrition for Heart Health workshop on Friday, Sept. 29 at 8:30 a.m. at SupplySide West in Las Vegas. This session is underwritten by Nicolas Hall and Companies, Japan Bio Sciences Lab and Natec.
Monica Feldman is the global director of client services at Nicholas Hall & Co (nicholashall.com). Her past 25 years of experience include executive marketing positions and consulting work at leading multinational companies, consulting firms and trade organizations. Feldman has been a speaker at major consumer health events, and is regularly quoted in leading trade press. An active international advocate in business trade expansion for the life sciences and wellness industries, she is engaged in strategy, research and industry collaboration with a focus on preventive health and self-care.
Subscribe and receive the latest insights on the health and nutrition industry.
Join 37,000+ members. Yes, it's completely free.
You May Also Like
---