Health and Wellness: A Mega Trend in the Natural Food Ingredients Market
Health and Wellness: A Mega Trend in the Natural Food Ingredients Market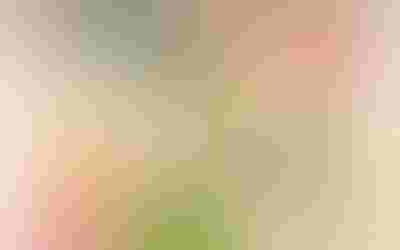 Natural," clean label," green," eco-friendly" and sustainability" are the new buzzwords in todays food and beverage industry. Products and ingredients bearing these tags have created demand among consumers, and therefore have been significant purchase influencers. The markets for these natural and naturally derived products are growing at a fast rate, creating an immense profit potential for food and beverage manufacturers. The past two decades have witnessed consumers becoming more health conscious and resorting to preventive measures, rather than reactionary ones. Functional foods and beverages play a major role in this segment, promoting the concept of healthiness-on-the-go. These functional foods and beverages include health ingredients, which have proven to promote general health and well-being by preventing certain diseases. However, the industry also confronts certain challenges in coping with the demand of natural ingredients used in food and beverage applications, particularly in terms of sustainability.
The health and wellness" mega trend drives the overall natural ingredients market. Increasing incidence of lifestyle-based disorders, such as cardiovascular diseases (CVDs), obesity, osteoporosis and diabetes, has propelled consumers to resort to natural alternatives. Moreover, the number of articles and newsletters circulated in media describing the ill-effects of consuming synthetic ingredients has further cautioned consumers. Consumers perceive natural ingredients as having a positive impact on general health, while synthetic ingredients have certain detrimental effects on health. As a result, food manufacturers have promptly responded to the situation by completely replacing or partially replacing synthetic ingredients with their natural counterparts.
Many synthetic ingredients used in the food and beverage industry have a natural alternative. Some of the prominently used natural ingredients in the food matrices include natural antioxidants and natural antimicrobials that help preserve the shelf life of food or act as functional ingredients offering health benefits. Other natural ingredients include vitamins, phytochemicals, carotenoids, proteins and probiotics that are intended to provide functional benefits. These ingredients cater to a wide variety of health conditions that range from bone and joint health, cancer reduction, cognitive health, weight management, cardiovascular health, immune health to gut health, as well as infant health.
Another set of natural ingredients also exists that helps improve the sensory and textural properties of food and beverages. These natural food additives include natural colors and flavors that fall under sensory food additives and natural emulsifiers, starch and gelling agents/hydrocolloids that are used as textural additives to enhance the textural properties of food and beverages. Certain ingredients such as natural antioxidants perform dual rolesacting as a functional ingredient that helps curb cardiovascular, immunity, and skin disorders, and also as a shelf life extension food additive protecting products like oils, fats and meat against rancidity by arresting oxidation.
The total natural food ingredients market, including sensory and textural food additives and functional ingredients, is worth approximately $4 billion having grown at an encouraging rate of 6 to 7 percent in 2012. The high growth rates are accompanied by an augmented demand from health-conscious consumers across the globe. The natural food ingredients market has managed to remain relatively stable, in spite of the economic downturn and is expected to increase in the future.
North America and Europe continue to be the mainstay markets for natural food ingredients. They represent approximately 60 percent of the global market. This situation has prevailed following sharp increases in obesity levels among in the populace of the United States and the United Kingdom. According to the Centers for Disease Control and Prevention (CDC), almost one-third of the U.S. populationabout 35.9 percentsuffer from this condition. The costs involved in treating the disorder amounted to US$147 billion in 2008. Obesity, in turn, leads to an array of fatal diseases, such as diabetes, cardiovascular disorders, arthritis and high blood sugar levels. Increasing medical costs and the peril caused by these diseases have raised anxiety among consumers to reduce fat, sugar and salt levels. As such, they desire to consume functional food that helps keep a check on these factors. This serves as a huge driver and creates a potential market for natural ingredients to be used in these foods.
Maturing western markets have paved the way for emerging economies, such as India, China, Brazil, Russia, Mexico, United Arab Emirates (UAE), South Africa and Latin America, to establish a concrete platform for international and multinational participants to consider these promising markets. Increasing disposable income, relatively stable governments and rise in health-conscious consumers are key factors that drive growth.
Rapidly changing lifestyles have also changed the nature and type of food available to the public. The consumption of processed food and snacks has become inevitable among the working population. These markets have increased the usage of natural ingredients, such as flavors, colors, emulsifiers and hydrocolloids. The natural flavor industry, in particular, has performed exceedingly well among all the other categories and occupies a significant share of the natural ingredients market. The addition of new natural colors in beverages has created new avenues for innovations in the market. Standard natural textural additives such as lecithin are gradually replacing synthetic variants. In addition, natural antioxidants and antimicrobials have also been a lucrative segment in the natural food ingredients markets and have multifaceted properties that enable them to perform as both shelf-life extension food additives and functional ingredients. Naturally derived vitamin E, rosemary extracts and green tea extracts are typical examples that have shown noticeable progress.
Although these facts substantiate the potential behind the natural food ingredients market, ingredient manufacturers face certain intricate challenges throughout the supply chain. Natural ingredients are in limited supply. Raw material availability is down, and the surging demand for these ingredients is unable to meet the supply, thus creating a supply-demand imbalance. The dependence on allied industries has also caused an increase in demand, leading to an erratic increase in prices of these ingredients.
A typical example would be the case of naturally derived vitamin E, which is used for multiple benefits, such as shelf-life extension and as a functional ingredient. Its supply is dependent on non-genetically modified (GM) soy, which is also an important source for the production of biofuels, which is in great demand. Additionally, the fact that there is a limited availability of this raw material has resulted in the prices of natural vitamin E to increase at a rate close to 25 percent during the past two years and is further expected to grow in the near future. Manufacturers have started to follow the trend of blending different natural antioxidants to cut down the total cost; this practice decreases the premium associated with the product and therefore offers their customers an affordable price.
Learn more about getting the GMOs out of the vitamin E market the INSIDER Vendor Brief, "Nutralliance Natural Non-GMO Vitamin E." 
Another challenge for end users is to match the taste and other organoleptic properties of these natural ingredients with that of synthetic ingredients, since consumers are not ready to compromise on the aspect of taste. It is imperative that manufacturers spend a significant part of their revenue in research and development (R&D) to sort out this issue.
At times, regulatory challenges create havoc, as they differ according to regions and sometimes even countries. Its impact on the growth of natural ingredients, however, is minimal.
Though natural ingredients are gradually replacing or substituting synthetic ingredients, natural ingredients still have a long way to go to compete with synthetics. Currently, natural ingredients constitute only about 25 percent of the total ingredients market, in terms of revenue. Increasing marketing efforts is essential to create awareness among consumers as well as convey the benefits of natural ingredients and how these impact their lives. Innovations are critical in this space to differentiate the products against conventional products. A wallet-friendly, clean labeled, natural product with good taste and organoleptic properties would be the best success formula for manufacturers and others in the supply chain to capitalize the potential in this market.
Ashwin Raj Ravinder is a  food and agricultural research analyst at Frost & Sullivan. For more information on Frost & Sullivans chemicals, materials and food practice and research, please contact Jeannette Garcia, corporate communications, Frost & Sullivan, at [email protected] or at 210-477-8427.
Subscribe and receive the latest insights on the healthy food and beverage industry.
Join 47,000+ members. Yes, it's completely free.
You May Also Like
---