Emerging Opportunities in the Southeast Asia Nutraceuticals Market
Emerging Opportunities in the Southeast Asia Nutraceuticals Market
Southeast Asia is a diversified market, but overall trends show a growing reliance on nutraceuticals and functional foods to manage or prevent chronic lifestyle diseases.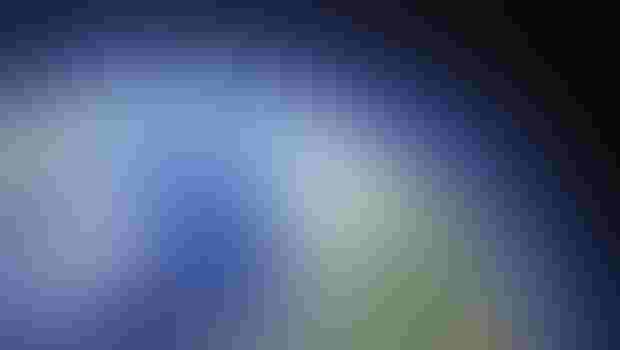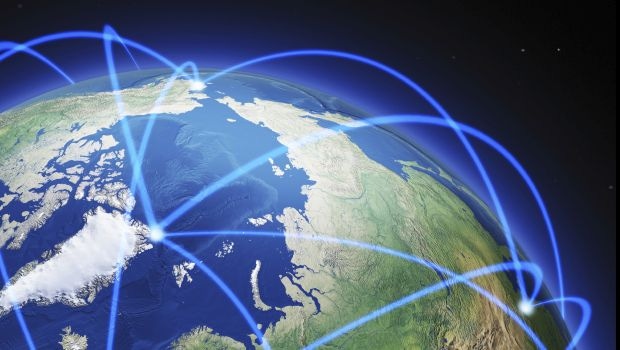 Arising from the ancient tenet, "Let food be thy medicine, let medicine be thy food," nutraceuticals continue to be an exciting sector of the food industry. As the concept of healthy living gains buzz as a way to combat the rising incidences of lifestyle-related diseases around the world, focus has shifted to the sector of food consumption as a key area of improvement—especially in the countries of Southeast Asia (SEA). Nutraceuticals are of particular interest to the present generation of consumers because they have the potential to substantially reduce expensive, high-tech disease treatment approaches presently being employed in Western health care. Indeed, as global health care becomes increasingly sophisticated, non-communicable diseases have emerged as a major cause of global mortality. Consumer concerns have thus moved to disease monitoring and prevention via healthy eating to prevent the onset of such diseases.
Southeast Asia Nutraceutical Market
The high value market for nutraceuticals in SEA caters to a highly aware and demanding consumer base. Evaluated at approximately USD $30 billion in 2013, the market is witnessing growth rates ranging from 6 percent to 7 percent, and it is a hub for innovation in new ingredients and functional food and beverage formats. Functional beverages account for the largest market driven by the growth in energy and sports drinks in New Zealand. The functional beverage market accounts for 35 percent of the overall SEA nutraceutical market.
Within SEA, various countries focus on different portions of the market to drive growth:
·         Singapore shows increasing demand for nutraceuticals due to a growing cosmopolitan culture. The overall market is driven by demand for two major forms of supplementation: nutritional beauty supplements for women and brain health docosahexaenoic acid (DHA) omega-3 for child-specific nutritional supplements to improve academic performance.
·         Malaysians face dramatic changes in urban lifestyles, which creates health and nutrition problems with rapid increases in obesity, hypertension, diabetes and coronary heart disease (CHD) rates. Heart health foods are a key growth area.
·         Indonesia has the largest economy in SEA and relies heavily on domestic consumption, which drives economic growth and fuels prosperity in the growing middle class. High awareness of local ingredients drives focus on polyphenol-based supplements and foods, such as fortified beverages.
·         Traditionally Buddhist, Thailand is transforming from a society that does not consume fortified foods. This is changing as a result of the Westernization of Thai lifestyles, and as obesity and related ailments become more prevalent. Weight management products dominate overall demand for supplements in Thailand.
Market Drivers
Consumers in SEA are becoming increasingly aware of preventive medicines and the positive link between diet and disease prevention. This high demand stems from increasing obesity rates and aging populations. These macro-level problems lead to increased incidence of health issues such as diabetes, muscle atrophy and cardiovascular disease (CVD). Consequently, consumers rely on nutraceuticals to fulfil health requirements apart from relying on traditional health care providers.
After effects of disease outbreaks—Although concerns over the H1N1 flu virus have declined, the pandemic left a lasting impression, increasing consumer interest in immune-boosting supplements. Concerns about immune health have helped drive sales in vitamins and dietary supplements.
Growing affluence—Increased disposable income and urbanization of populations create demand for convenience foods and increase the need for functional foods. Driven by high demand for nutraceuticals, new research areas such as personalized nutrition and nanotechnology bring opportunities for new functional food products that are currently unimaginable. Another sign of development in the nutraceuticals market is the change in structure of retail channels. Traditionally, nutraceuticals are sold in small grocery stores, but they have migrated into modern retail outlets such as hypermarkets and large format convenience stores in recent years.
Market Restraints
While there is certainly a lot going for SEA in terms of nutraceutical uptake, there are major restraints restricting overall growth. These include but are not limited to:
·         Food safety—a huge concern in Southeast Asia as high-profile scandals have broken consumers' trust in manufacturers.
·         Regulatory approval—a key concern for manufacturers as each country has its own set of legislations. Key concerns relate to safety, credibility, labeling and significant changes in regulations.
·         Lack of standardization—Southeast Asian countries look to standardize food industry processes by 2015—in time for the deadline for Association of Southeast Asian Nations Harmonization.
·         Lack of awareness on product definitions—Health-conscious consumers demand minimally processed foods, and products with ''enhanced'' or ''fortified'' health claims can be perceived as unnatural.
As nutraceutical demands and consumer awareness continue to drive market growth, SEA stands to capitalize on this trend purely by virtue of its existing capabilities and traditional understanding of the health food sector. Key ailments expected to drive the nutraceuticals market in the future are joint health, gut health, bone health and weight management. If current trends hold, by 2050, health care spending will double, claiming 20 percent to 30 percent of gross domestic product (GDP) for some economies and providing huge opportunities for both export and domestic alternative therapies. SEA possesses a rich raw material source and a consumer base that is highly aware of such ingredients. Leveraging local ingredients, such as avocado oil-based antioxidants in food fortification, is a key area of growth. Investment in creating consumer awareness is minimal, but return on investment is extremely high due to market familiarity with the locally produced ingredient. Continued growth in this market will enable SEA to truly achieve its potential as a global powerhouse of nutraceutical products and market growth.
Download the free INSIDER report on Vitafoods Asia 2014 for more information on launching into the Asia-Pacific region.
Natasha D'Costa is research manager, Food & Agriculture at Frost & Sullivan New Zealand.
Subscribe and receive the latest insights on the healthy food and beverage industry.
Join 47,000+ members. Yes, it's completely free.
You May Also Like
---