CRN highlights cost savings potential of four heart health superstar ingredient categories
CRN highlights cost savings potential of four heart health superstar ingredient categories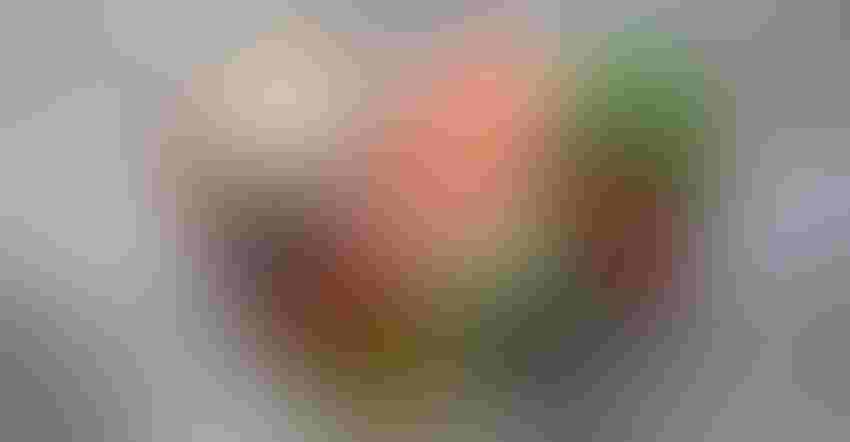 A recent report from the Council for Responsible Nutrition Foundation (CRN) highlights the cost savings that can be attained by using specific nutrients to support heart health.
In honor of the Centers for Disease Control's (CDC) recognition of February as "Heart Month," the trade organization highlighted the health care cost savings potential of four nutrient categories: omega-3 fatty acids, magnesium, vitamin K2 and soluble fibers. The information was contained within a broader report that the CRN Foundation released last year.
Solid evidence for health effects, cost savings
The report notes all four ingredient categories have significant research backing, so much so that three of them have achieved FDA-approved qualified health claims.
FDA has permitted the use of qualified health claims for the omega-3s EPA (eicosapentaenoic acid) and DHA (docosahexaenoic acid) for coronary heart disease since 2004 and for hypertension since 2019. A qualified health claim for magnesium in the reduction of blood pressure has been in place since last year, and FDA has approved health claims pertaining to the heart health effects of certain soluble dietary fibers, including psyllium husk and beta-glucan from oat and barley.
Vitamin K2 is the latecomer to this party, but the report notes persuasive evidence is piling up for the substance's effects in suppressing the development of arterial plaques. The mechanism of action has been shown to be the activation of the bone-building protein osteocalcin, which serves to maintain calcium in the bones and keep levels in the blood down to healthy amounts.
The report assigns the following yearly potential health care cost savings in the 2022 to 2030 timeframe:
- Omega-3s — $4.47 billion
- Magnesium — $2.32 billion
- Vitamin K2 — $9.48 billion
- Soluble fiber — $1.47 billion.
Prevalence is falling, but disease hotspots remain
The prevalence of heart disease has been falling in the U.S., according to the CDC, whose most up-to-date statistics show the rate in men fell from 8.3% in 2009 to 7% in 2019. The rates for women were lower overall and falling, too: 4.6% in 2009 to 4.2% in 2019.
But heart disease remains a persistent killer. According to the CDC, heart disease remains the biggest cause of death in the U.S. Overall, about a fifth of deaths are attributable to this one cause. The CDC lists diabetes, obesity, poor diets and lack of exercise as primary causes of heart disease.
While the rates are declining gradually overall, the situation remains dire in some communities.
According to community health rankings assembled by U.S. News and World Report, many counties in the U.S. have heart disease rates that top 10%. It will come as no surprise that most of those are rural counties, many of them in the South. People living in those locations have less access to health care and high-quality food, as well as fewer community resources that foster healthy lifestyles.
While those areas might offer the biggest "wins" in prevention of heart disease, reaching those communities with this kind of information and making these nutrients available remain major hurdles. Michael Meirovitz, CRN's director of government relations, said the first step is to get the word out as broadly as possible.
"When the report came out at the end of August, our priority was to get it in front of as many folks as possible—health care providers, policy makers, but also the general public," he said. "We are trying to show that there is tangible evidence of risk reduction and cost savings associated with these dietary supplements."
"It's one of the biggest challenges we have," added Craig Muckle, CRN's senior director of communications. "A lot of this will have to come from coverage in media outlets and other communications tools."
Medical community is gradually spreading the word
Wayne Heidenreich, M.D., former vice president and medical director at Northwestern Mutual Life Insurance Co., spent his career assessing how heart disease and other conditions affect individuals' life expectancy. Regarding the role of nutrition, Heidenreich said he empathizes with CRN's plight in getting the word out.
The older cadre of health care providers—of which he was a member—had little to no training in the role of specific nutrients in health promotion and disease-risk reduction.
"The doctors coming out of medical school today—I'd have to think they are better trained than we were," he said. "I didn't quite come up at the time when three out of four doctors were still smoking. But still, about all we got on nutrition was 'eat your fruits and vegetables.'"
The medical doctor said that picture is gradually changing as a cohort of younger and presumably better-informed health care providers takes over, which he finds exciting from a public health perspective.
"Good nutrition and lifestyle add years to people's lives," Heidenreich said.
Smoking reduction is good sign, but just one piece of puzzle
One of the big risk factors—smoking—has gradually declined in the U.S. More than 20% of adults smoked in 2005; that figure is about 12.5% today, according to CDC statistics. With fewer smokers, there is less heart disease, but other lifestyle factors continue to contribute to unnecessary deaths—leaving ample room for the preventative role of nutrition.
"Heart disease is highly complex, and there are many factors that can lead to it and smoking is one of them," said Andrea Wong, Ph.D., CRN's senior vice president of scientific and regulatory affairs. "If there is a reduced risk with fewer people smoking, that doesn't mean the risk is gone."
Subscribe and receive the latest insights on the healthy food and beverage industry.
Join 47,000+ members. Yes, it's completely free.
You May Also Like
---