Crack the Health Benefits of Nuts
Crack the Health Benefits of Nuts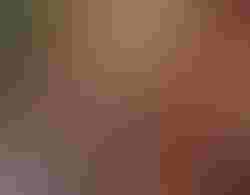 Is there nuttin new about nuts? Many recent strides have been made in the research on the health benefits of nuts, but nuts have been a staple in peoples diets throughout history. The oldest walnut remains were discovered in Iraq and believed to be from 50,000 B.C. And, the crusaders definitely knew what they were doing when they returned to the Holy Land during the 11th and 13th centuries with Arabian marzipan.
Healthy discoveries
Despite their status as a longstanding staple, many still hesitate before munching on nuts, due to their high calorie and fat content. Although nuts do pack in the fat and calories, ranging from 10 to 22 grams of fat and 150 to 180 calories per ounce, a little goes a very long way. Fortunately, the fats found in nuts are primarily unsaturated fatty acids (both monounsaturated and polyunsaturated), which have been shown to lower the risk of heart disease and reduce low-density lipoproteins. The benefit of these fats led to an 2003 FDA-approved health claim for seven different nuts (almonds, hazelnuts, peanuts, pecans, pistachios, walnuts and some pine nuts): Scientific evidence suggests but does not prove that eating 1.5 oz. per day of most nuts as part of a diet low in saturated fat and cholesterol may reduce the risk of heart disease.
In addition to their heart-healthy fat content, nuts are great sources of several vitamins, minerals and antioxidants. Epidemiological studies are uncovering the levels of dietary antioxidants in nuts may decrease the risk of heart disease and other chronic diseases. Almonds and peanuts are considered excellent sources of vitamin E, the most-important lipid-soluble antioxidant found in our cells. The antioxidant function of vitamin E suggests that it protects against, and possibly treats, conditions related to oxidative stress such as aging, arthritis, cataracts, diabetes and infections.
Nuts in the diet may also help lower body weight. Experts believe the higher fiber and protein content of nuts, as well as their satisfying crunch, act as a natural appetite suppressant by making a person feel fuller for longer. In addition, increased nut consumption has been linked to better-managed blood sugar and insulin levels, which are often connected to feelings of hunger.
Nutrition by the nutshell
Peanuts. Technically legumes, peanuts are a concentrated source of monounsaturated fats. A 2003 study published in the Journal of the American College of Nutrition (22(2):133141) showed regular consumption of peanuts lowers triglycerides and improves diet quality by increasing nutrients known to be protective against cardiovascular disease. Peanuts contain all nine essential amino acids but, per 100 mg, they are especially rich in leucine (1,800 mg), phenylalanine (1,400 mg) and valine (1,170 mg). In addition, peanuts contain the antioxidant resveratrol.
Almonds. The almond nut is actually the seed of the fruit of the almond tree. Nut or seed, ounce for ounce, almonds are one of the most nutrient-dense nuts. Almonds are an excellent source of vitamin E (7.43 mg per oz., 35% DV) and magnesium (76 mg per oz., 20% DV), a good source of protein and fiber, and a source of potassium, calcium (8% DV), phosphorus, and iron. As a protein source, almonds are rich in arginine, but limited in lysine; therefore, they need to be paired with a complementary protein. A 2005 research study published in the Journal of Nutrition (135(6):1,366-1,373) showed that, in addition to the previously mentioned nutrients, almond skins contain over 20 flavonoids that enhance the mechanism of vitamin E in the body.
Walnuts. Despite their prehistoric origins, walnuts are just now gaining superfood status due to their high levels of linoleic acid (18:2) at 11 grams per ounce. And they pack in 2.6 grams of alpha-linolenic acid per ounce, which is above the daily recommended intake of 1.6 grams for men and 1.1 grams for women. In addition, 117 grams of walnuts deliver 4% DV of vitamin E, 31% DV of vitamin B6, 93% DV of copper and are a good source of L-arginine. Cracking this nut further for more benefits, walnuts contain the antioxidant ellagic acid, which supports the immune system.
Hazelnuts. Hazelnuts' rich taste and sense of indulgence sometimes overshadows their nutritious bangthey're an excellent source of vitamin E (4.26 mg per oz., 20% DV) fiber (2.7 grams per oz.), B vitamins, antioxidants and the amino acid arginine. Hazelnuts are especially high in proanthocyanidin-containing antioxidants that may help reduce the risk of cardiovascular disease, lower blood pressure and delay the onset of dementia.
Pistachios. The pistachio is one of the oldest edible nuts and one of the most dense protein sources at 6 grams per ounce, with cystine being the limiting amino acid. This little nut also comes out on top in fiber content, with as much as 3 grams per ounce, or 12% of the DV, putting pistachios on par with oatmeal. Pistachios are also the only nut to contain a significant amount of the carotenoid lutein, which has been associated with a reduced risk of age-related macular degeneration.
Christina Fitzgerald, M.S., R.D., L.D.N., specializes in pre- and postpartum, as well as pediatric, nutrition. She is the owner of the private nutrition practice, Nourished Nutrition and Wellness, based in Chicago, and can be reached at [email protected].
Almonds are Health Nuts
Scientific evidence suggests, but does not prove, that eating 1.5 ounces per day of most nuts, such as almonds, as part of a diet low in saturated fat and cholesterol may reduce the risk of heart disease:
"Effect of a diet high in monounsaturated fats from almonds on plasma cholesterol and lipoproteins" (Journal of the American College of Nutrition, 1992; 11(2):126-130);
"Nuts and plasma lipids: an almond-based diet lowers LDL-C while preserving HDL-C" (Journal of the American College of Nutrition, 1998; 17(3):285-290);
"Almonds and almond oil have similar effects on plasma lipids and LDL oxidation in healthy men and women" (The Journal of Nutrition, 2002; 132:703-707);
"Dose response of almonds on coronary heart disease risk factors: blood lipids, oxidized low-density lipoproteins, lipoprotein(a), homocysteine, and pulmonary nitric oxide: a randomized, controlled, crossover trial" (Circulation, 2002; 106:1,327-1,332);
"Effects of diets enriched in almonds on insulin action and serum lipids in adults with normal glucose tolerance or type 2 diabetes" (The American Journal of Clinical Nutrition, 2002; 76(5):1,000-1,006);
"Effects of plant-based diets high in raw or roasted almonds, or almond butter on serum lipoproteins in humans" (Journal of the American College of Nutrition, 2003; 22(3):195-200).
For more information and a full list of studies, visit almondboard.com/HealthProfessionals/NutritionAndResearch.
Subscribe and receive the latest insights on the healthy food and beverage industry.
Join 47,000+ members. Yes, it's completely free.
You May Also Like
---