Concord grape juice ups working women's cognition
Concord grape juice ups working women's cognition
New research by the University of Leeds U.K., suggests drinking Concord grape juice daily can benefit certain aspects of memory and everyday tasks in people with stressful lifestyles specifically working mothers.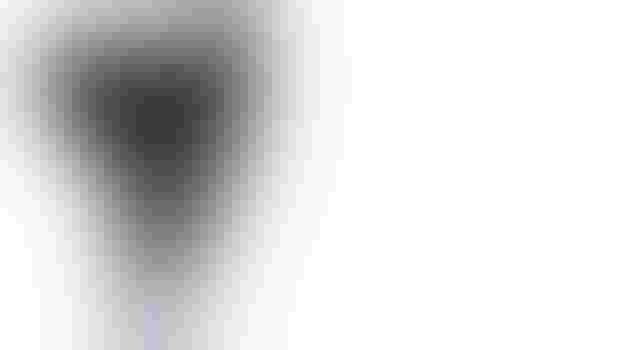 New research by the University of Leeds, U.K., suggests drinking Concord grape juice daily can benefit certain aspects of memory and everyday tasks in people with stressful lifestyles—specifically working mothers.
In the study—Concord grape juice, cognitive function and driving performance: a 12 week, placebo controlled, randomized crossover trial in mothers of pre-teen children—25 healthy, 40- to 50-year-old working women with pre-teen children were enrolled in a randomized, double blind, crossover trial in which they drank Concord grape juice and a placebo—a grape-flavored, sugar-sweetened drink—for 12 weeks each.
Over the duration of the study, the women participated in a series of tests designed to assess their cognitive performance, including a 25-minute driving simulator challenge in which they were asked to match the speed and direction of a lead vehicle. Statistically significant improvements in a memory measure (immediate spatial memory) and driving performance were both seen when the mothers drank 355 ml (12 fl. Oz.)  of Concord grape juice daily versus when they consumed the placebo. This is the first time the cognitive benefits associated with drinking Concord grape juice have been extend beyond older adults.
The paper was presented at the biennial International Conference on Polyphenols & Health held in Tours, France, Oct. 27 to 30, 2015, and adds to the growing body of evidence for the role of Concord grape juice in healthy lifestyles.
In another paper presented at the conference—Modulation of intestinal glucose update by phenolics rich Concord and Niagara grape juices in a coupled in vitro digestion/Caco-2 model system—results of a pre-clinical study suggest the plant nutrients, or polyphenols, present in Concord and Niagara grape juices may aid in slowing down the body's absorption of naturally occurring sugars in juice. This suggests that, compared with consuming a sugar-sweetened beverage, drinking 100-percent grape juice may result in a modestly lower glycemic response.
While the research is preliminary, the work indicates that after drinking Concord grape juice, blood sugar levels may rise less dramatically than would be expected. Moderating blood sugar response from foods and beverages may translate to improved blood glucose control in support of health.
This initial research, conducted at Purdue University, further reinforces the distinction between sugar-sweetened beverages and 100-percent grape juice, which delivers naturally occurring fruit sugars in combination with health-promoting polyphenols.
"The findings add to the nearly 20 years of science linking Concord grape juice to heart health, and suggest possible novel benefits in the areas of cognitive function and blood sugar control," said Casey Lewis, Welch's dietitian and health & nutrition lead. "While more research is needed to add to this work, these new studies are promising, especially given the growing interest in the role of nutrition in cognitive wellbeing and the ongoing dialogue around beverages and health. This work builds on years of research that suggests Concord grape juice can be part of a healthy diet and is a nutritious beverage choice."
Subscribe and receive the latest insights on the healthy food and beverage industry.
Join 47,000+ members. Yes, it's completely free.
You May Also Like
---