Building a Healthy Campaign
Building a Healthy Campaign
How can a brand make the most of an opportunity such as Heart Health Month? "Cause marketing" and "co-marketing" are tools to build brand awareness and drive incremental dollars to a business.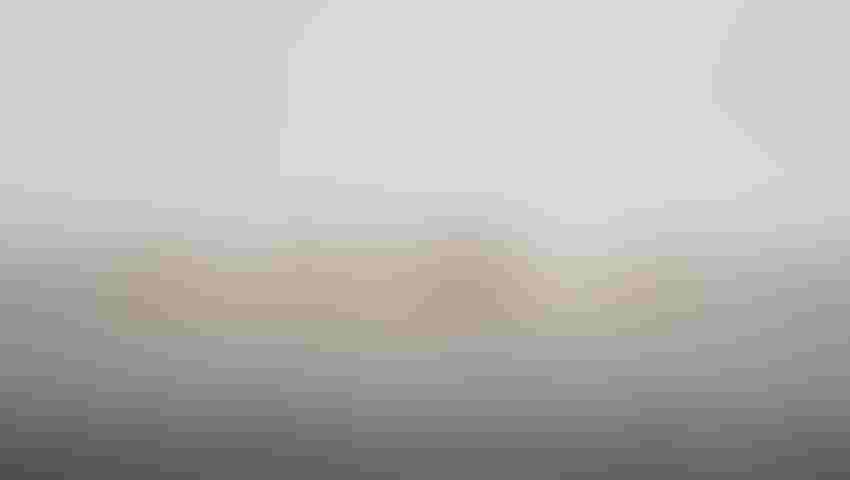 President Lyndon B. Johnson declared February as Heart Health Month in 1964. Since then, cardiovascular foundations like the American Heart Foundation, the Heart and Stroke Foundation, the Heart Health Foundation, and many more have worked to help drive awareness about cardiovascular health.
For a craft health and wellness brand, recognizing opportunities to build effective marketing campaigns is critical to build awareness of a product and its benefits. For brands in the heart health category, for example, February is a great opportunity to tell the brand's story and talk about how well it fits into consumers' cardiovascular health regimens. If the product is something consumers need to add to their everyday routine, then the brand's mission should be getting that message out. Unfortunately, there are many major brands in the heart health space with a ton of money to spend who have the potential to drown out the message of smaller craft brands.
So how can a brand make the most of an opportunity such as Heart Health Month? "Cause marketing" and "co-marketing" are tools to build brand awareness and drive incremental dollars to a business.
Cause marketing is a type of marketing involving the cooperative efforts of a for-profit business and a non-profit organization for mutual benefit. Co-marketing is a joint marketing effort by two or more for-profit businesses for mutual gain.
Both strategies, while quite effective, are not as straightforward as a more traditional marketing plan. Cause marketing requires an omni-channel strategy in order for it to work. Co-marketing requires a strong working relationship between brands. Depending on which route a brand owner takes, there are several things to consider.
Making a Cause Marketing Campaign Cause-Worthy
Once a brand has chosen a non-profit organization to work with, the brand should study its track record from the past few years. Does the non-profit work with a lot of brands? A brand should approach each organization the same way it would an influencer—its ideas and values should align with those of the non-profit. Work on a plan that both the brand owner and non-profit capitalize on, but be wary of getting drowned out because the organization has taken on too many brands at one time.
Build an omni-channel social marketing campaign. This is where old media meets new media. Once a brand snags a major organization to work with, it should take full advantage of every possible platform by using social media in addition to print and radio campaigns. Leverage newer channels such as Snapchat to bring more awareness and increase conversion rates.
Their success is your success. Partnering with an organization means brands get to incorporate a renowned organization's message in with its own message and leverage the non-profit's reputation to better market its product. Is the brand's core consumer similar enough that the organization would be willing to display its logo on the product's packaging? If so, for how long? Considering Heart Health Month, can the brand sell through enough products to ensure that it can have the logo out on retail shelves in time for the promotional month? These are all things a brand owner should be thinking about, but beware—this aspect of the partnership is laden with logistics. All timelines should be worked out ahead of time.
Co-Marketing: A Louder, Stronger Brand Message for All
During Heart Health month, tons of brands associated with different aspects of cardiovascular health are going to be vying for consumers' attention. Rather than trying to outshine them all, why not approach them about working together? Not only will the voices be louder as a collective, but this strategy will give a brand the edge it needs to hold up against bigger brands that typically take the stage during a promotional awareness month.
Execute a plan. You'll find all sorts of brand partners. Push past "sounds good, let's chat," and get to the plan. Assemble your partners and present that plan to your retailer as soon as possible. A buyer will be pleased to see that you're looking after their consumer in a way that is both profitable and efficient.
Do retailers care about the organization? An opportunity such as Heart Health Month is a great way to engage retailers in a worthy cause, but keep in mind that retailers are merchants first—they need to see how this will fit in with their bottom line.
Co-ordinate social media strategy with the retailer and the other brands. Decide if you want to keep the consumer continuously engaged with a consistent stream of social media, or wow them all at once with one big push. If you can, do both. 
No matter the method, both co-marketing and cause marketing allow a brand to build great campaigns that will drive incremental sales, increase brand awareness and build momentum when it comes to social media impressions, all of which will help to carry a brand through Heart Health Month and beyond.
Phil Chang is head of retail at Hubba, a Toronto-based network that brings together retailers, brands and influencers. He previously worked at companies such as Johnson & Johnson, Unilever, Pfizer and Target. He's held positions from sales to purchasing to global franchising. You can find him on Twitter @RetailPhil
Subscribe and receive the latest insights on the health and nutrition industry.
Join 37,000+ members. Yes, it's completely free.
You May Also Like
---