Women Don't Love Pink
Women Don't Love Pink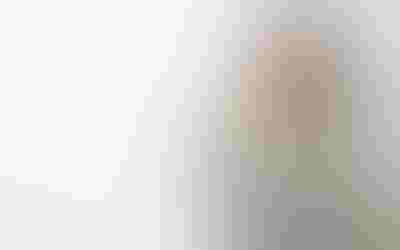 Women have been associated with shopping since the beginning of time (or so it seems). According to a recent report by She-conomy, women account for 85 percent of all consumer purchases including everything from autos to health care. Women spend about $5 trillion annually, over half of the U.S. GDP.
Interestingly, women also dominate the social media platforms. According to The Conversation Index Report by bazaarvoice, women are, by far, the dominant content creators, producing 60 percent of user- generated content in the second quarter of 2011. That said, youd have thought marketers would appreciate the importance of the female demographic. And yet, according to the same report by She-conomy, 91 percent of women said that advertisers dont understand them.
I believe there are some basic points manufacturers need to remember when marketing to women.  Manufacturers who believe that marketing to women involves designing campaigns with pastel colors and pink bows are going to alienate the majority of this demographic. Women respond to marketing that uses positive female role models that shows women in a strong and powerful role.
That said, it is vital for manufacturers to market to real women. Advertisers who feature images of women who have physical features that are impossible to attain are portraying unrealistic standards of female health and wellness. They are not connecting with the real woman. Marketers should feature women in a realistic light. And these real women are, in fact, beautiful. True health and wellness does not reside in a woman who is physically flawless. Women will relate more to images of real women and the message of positive self-esteem.
The Power of the Web
Manufacturers should have an established and meaningful online presence. Most women initially go online to gather information, especially if it relates to their own or their familys health and wellness. The number of women doing research is growing dramatically. In this day of instant information, women dont seem to buy anything without doing their due diligence. For marketers, that means your brand presence and the content you provide is crucial. Furthermore, your website and social media presence will often be compared to the likes of health-centric websites such as the Mayo Clinic, WebMD, and the Cleveland Clinic, so it better be dynamic, up-to-date, and informative. 
As previously mentioned, the importance of a social media presence for manufacturers is especially important in an effort to engage women. Women inherently gravitate toward meaningful relationships. And social media is a way to build meaningful relationships with women.

Social media marketing also allows manufacturers to bolster different elements of Internet presence. In fact, a recent study from Lucid Marketing and HeardItFromAMom.com indicated how women will share health information. The report found that technology that connects women is a top choice for moms seeking health-related information. The research shows that 84 percent of moms often share health-related information via email; 69 percent share via Facebook.
Interestingly, technology and mobile devices are often seen as male-dominated. Well, that is no longer true. With 65 percent of the U.S. population projected to own a smartphone or tablet by 2015, it's safe to say that the gender differences in mobile are dissolving fast. Women are among the most explosive demographic segments for smartphone ownership, seeing a 13 percent spike between May 2011 and February 2012.
In fact, 16.9 million women access health information through mobile devices.  Almost 17 percent used their phones to access health or medical news. What becomes apparent is that smartphones play perfectly to women who are looking for an easier, more convenient way to buy and access health information online.
It is very important for manufacturers to understand that using stereotypes such as pink and cliché phrases in their marketing will ultimately alienate women. Women want to see themselves and their needs expressed in all forms of marketing. A brand represents more than just a color or bling. For marketers, pink is not a strategy; its a stereotype that derails any marketing momentum.
Subscribe and receive the latest insights on the healthy food and beverage industry.
Join 47,000+ members. Yes, it's completely free.
You May Also Like
---