Why is Eye Health Overlooked?
Why is Eye Health Overlooked?
They are some compelling eye health supplements—some that may surprise you. And there are some that may be overrated for their true impact on eye health.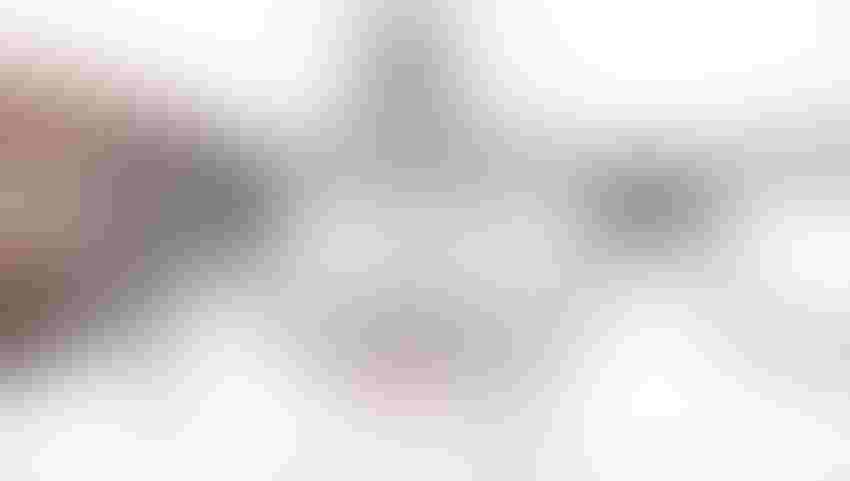 Needless to say, eyes are an important part of health. However, we often take our eyes for granted. I always found it puzzling that people had the sense to focus on cardiovascular health or immune health or cognitive health yet neglect something as vital as eye health. Eye health is dependent on several factors, including:
Family eye health history. Knowing whether family members have been diagnosed with a disease or condition is important since many are hereditary. This information helps consumers understand whether they are at higher risk for developing an eye disease or condition.
Healthy weight. Being overweight or obese increases the risk of developing diabetes and other systemic conditions. This can lead to vision loss, such as diabetic eye disease or glaucoma.  
Eye rest. Spending a lot of time at the computer can cause eye fatigue. The 20-20-20 rule—every 20 minutes, look away about 20 feet in front of you for 20 seconds—can help reduce eyestrain.
Eat right to protect sight. You've heard carrots are good for eyes. But eating a diet rich in fruits and vegetables, particularly dark leafy greens such as spinach or kale, is important for keeping eyes healthy, too. Research has also shown that eating fish high in omega-3 fatty acids, such as salmon, tuna and halibut, is also extremely beneficial. However, in this age of processed foods and nutrient-deficient soil, people are looking more toward supplements to bridge nutritional gaps. And eye health is no different. There are some compelling eye health supplements—some that may surprise you. And there are some that may be overrated for their true impact on eye health.
The following supplements, among many others, may play a key role in reducing inflammation and oxidative stress associated with the development of degenerative diseases, including chronic and age-related eye problems.
Bilberry: A rich source of antioxidants, bilberry is said to be helpful for diabetes and improvement of vision. It is a rich source of anthocyanin, which has been shown to protect blood vessels from damage due to an overabundance of blood sugar. Bilberry also contains a particular bioflavonoid that helps to restore rhodopsin, a purple pigment important to rods in the eyes. 
Fish oil: The mainstream media has been reporting on the benefits of fish oil for years. Studies have shown that the omega-3s found in fish oil helps prevent and fight heart disease, cancer, depression, arthritis, Alzheimer's disease, ulcers, diabetes, hyperactivity and other diseases. These essential nutrients have also been shown to reduce the risk of dry eyes and may have other eye health benefits, as well. While omega-3s can be found in flaxseed, walnuts and a few other foods, the most beneficial form of omega-3, containing two fatty acids—eicosapentaenoic acid (EPA) and docosahexaenoic acid (DHA)—which are essential in preventing and fighting both physical and mental illness, can only be found in fish.
Flavonoid root: A breakthrough extract that significantly improves inflammation and fights against free radical damage. Plant extracts have been shown to provide protection from oxidative stress in the entire body, including the eyes. This extract is supported by new science that provides unmatched antioxidant properties and powerful health benefits, including fighting free radicals and increased flow of oxygen-rich blood.
Recently, the results from a 94-person, double-blind, placebo-controlled study were published in the scientific journal Food and Nutrition Research (April 2016). The study examined the effect of a unique flavonoid root Eetract on the thickness of the artery wall (oxidation often caused by free radicals) using CIMT (carotid intima-media thickness). CIMT is considered a strong indicator of overall cardiovascular and arterial health.
Following one year of flavonoid root extract consumption, mean CIMT, total cholesterol, low-density lipoprotein (LDL) levels and blood pressure decreased. This suggests that this ingredient may attenuate the development of oxidation and related inflammation in the body.
Lutein: Vitally important to healthy vision, lutein and another carotenoid, zeaxanthin, form a protective yellow pigment in the retina of the eye. This protection lowers risks for cataracts and macular degeneration. In fact, low lutein consumption has been found to be a risk factor for age-related macular degeneration.
Vitamin B complex (including vitamins B1, B2, B3, B5, B6, B12 folic acid, biotin and choline). B complex vitamins may help reduce chronic inflammation and prevent elevated homocysteine levels in the blood, which have been associated with vascular problems affecting the retina. B vitamins also may play a role in reducing the risk of macular degeneration and in the treatment of uveitis, a common cause of blindness.
Vitamin C: Because vitamin C aids in building collagen and bolstering capillaries, it is also used to preserve collagen levels in the eyes and in the prevention and treatment of glaucoma. It has also been shown to help retain the shape of the cornea, fight infection in the eye and prevent cataracts caused by oxidative stress and ultraviolet (UV) radiation.
Plenty of claims are made about the positive effects of supplements on vision and eye health, but research has been limited to support these claims. One exception is the Age-Related Eye Disease Studies (AREDS and AREDS2). These were promising large studies conducted by the National Eye Institute. They found that there are definite benefits to taking certain supplements for eyes. However, these studies only focused on people with age-related macular degeneration (AMD) and cataracts. As with any areas of health, a proactive approach to eye health is always the best approach. Incorporating healthy lifestyle habits that includes exercise, eating a healthy diet and taking science-based, clinically validated dietary supplements will go a long way toward maintaining healthy eyes well into the golden years.
Mark Becker is an account manager for Vivion, a raw materials distributor, based in Vernon, California. He has worked as a natural products sales and marketing executive for 20 years. Mark has written more than 300 articles and has hosted or been a guest on more than 500 radio shows. He obtained a bachelor's in journalism from Long Beach State University and did his Master's work in communications at Cal State Fullerton. For more than 30 years he has participated in numerous endurance events, including more than 150 triathlons of Olympic distance or longer, 103 marathons and numerous other events including ultramarathons and rough water swims from Alcatraz to the mainland. He has relied on a comprehensive dietary supplement and homeopathic regimen to support his athletic, professional and personal endeavors. Follow Mark Becker on Facebook and Twitter. For more information, access www.vivioninc.com or www.EnergyatLast.com.
Subscribe and receive the latest insights on the healthy food and beverage industry.
Join 47,000+ members. Yes, it's completely free.
You May Also Like
---