Why Beauty Companies Should Make Lemon Ingredients Their Main Squeeze
Why Beauty Companies Should Make Lemon Ingredients Their Main Squeeze
Lemon's antioxidant content and antibacterial properties can make it a powerful addition to beauty formulations positioned to support clearer, brighter skin.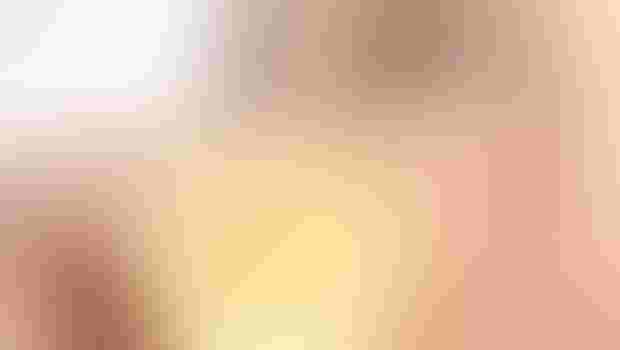 When life gives you lemons, make natural beauty products. Why lemons, you ask? This citrus ingredient's antioxidant content and antibacterial properties can make it a powerful addition to beauty formulations positioned to support clearer, brighter skin.
Research shows lemon oil demonstrates antioxidant activity and may inhibit free radical-mediated reactions, exhibited in vitro and in vivo. Using lemon oil topically can increase the anti-oxidative potential of the skin, and it may demonstrate anti-aging effects. Lemons also contain a high amount of vitamin C, and when used topically, the vitamin is effective in both the prevention and treatment of photoaging skin, according to chapter 8 of CRC Press' e-book "Vegetables, Fruits, and Herbs in Health Promotion." Photoaging occurs following prolonged ultraviolet radiation (UV)-exposure, usually via the sun, and it often causes wrinkles, dark spots and other unwanted effects. Vitamin C can help promote restoration of skin tone, improve appearance of fine wrinkles and lead to an overall "more youthful look," according to the e-book.
"Lemon helps support proper skin health and maintain healthy hair," Steve Siegel, vice president of Ecuadorian Rainforest LLC, told INSIDER. "For example, lemon would be great in a skin clarifying product because lemon may help clear and brighten skin. Lemon may also help keep blackheads in check due to its antibacterial properties. The possibilities are limitless for the cosmetics industry."
In skin care applications, lemon's citric acid content can help stimulate the growth of collagen and elastin, which are essential proteins for skin health, Siegel further explained. Damage to collagen fibers and elastin, often from sun exposure, causes the formation of wrinkles. Citric acid in lemon provides a natural form of alpha hyrdroxy acid (AHA), which eases the shedding of dead skin cells while supporting collagen and elastin growth, according to research by the University of Maryland Medical Center.
Siegel added one challenge formulators may face when crafting products with lemon ingredients involves balancing the citric acid level and finding a pH balance safe for consumers. "Creative formulators can easily find a way to avoid having too much citric acid in products," Siegel said. "It's best to experiment with various methods to see which strikes the best balance between safety and efficacy."
Using lemon in cosmeceuticals can certainly benefit companies jumping on board the all-natural movement. Plus, skincare products containing added benefits such as antioxidants, anti-inflammatories and collagen-boosting ingredients have become an area of increasing consumer interest, according to Lindsey Carnett's recent article "Skincare Trends in 2015." Products formulated with lemon can help companies reap the benefits of selling an effective skin or hair care product, while also allowing consumers to rest assured the ingredients come straight from Mother Nature herself.
Subscribe and receive the latest insights on the healthy food and beverage industry.
Join 47,000+ members. Yes, it's completely free.
You May Also Like
---