When it Comes to Beauty, Think Double Duty
When it Comes to Beauty, Think Double Duty
Products that can offer more than one benefit, such as a Beauty Balm (BB) or a Color Corrective (CC), not to mention Julep's 2013 launch of a Dynamic-Do-All (DD), have grown in popularity over the past five years.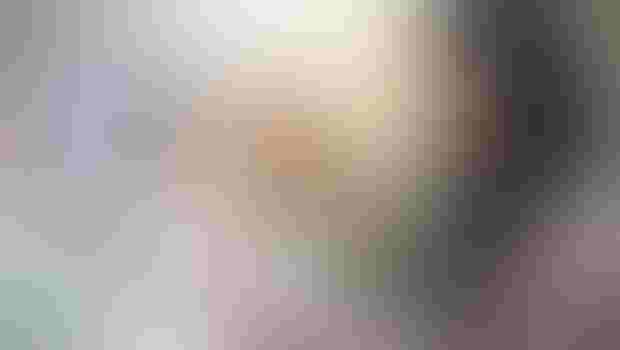 You might think "double duty" refers to today's hot multi-functional beauty products. Products that can offer more than one benefit, such as a Beauty Balm (BB) or a Color Corrective (CC), not to mention Julep's 2013 launch of a Dynamic-Do-All (DD), have grown in popularity over the past five years. Indeed, it's easy to see why consumers would opt for a product that delivers foundation, moisturizer and a color concealer all in one tube and for one price. But as more beauty brands add alphabet formulations to their lines, formulators need to do more. To keep attracting consumer attention, personal care products are doubling up in a different way: multi-trend marketing. Beauty brands are now tying multi-purpose creams, and other trending products, to a second hot trend, such as a rose-infused + BB cream or a non-GMO + paraben-free offering. By marketing both trends together, they extend consumers' attention spans and leverage brand loyalty.
Andalou—a master of multi-trend marketing
A case in point is Andalou Naturals. Led by natural products expert Stacey Egide, Andalou not only carries BBs and CCs, but it was the first natural beauty brand to qualify all product lines, including its BB and CC products, as 100-percent Non-GMO Project Verified. This certification keeps Andalou in the forefront of consumers' minds, and as the non-GMO trend grows, it continues to build the brand's clout.
5 other trends that play doubles
Luckily for beauty brands, many of today's top trends can be blended into a winning formulation, including: 
1. Naturally based products
Natural products continue to drive consumer interest, as evidenced by the success of Hello Oral Care with its "naturally friendly" tagline. Hello Oral Care tied its natural ingredients to two hip packaging trends: fresh, cheerful colors and rounded edges and fonts.
2. Argan oil
This hair wonder is here to stay. Just look at the many spin-offs of Moroccan oil and the mounting number of hair products incorporating argan-based ingredients. A great example is Sedu's Anti-Frizz Polishing Treatment, which markets itself as an all-in-one argan product that hydrates hair while also offering heat protectant, shine and reduced frizz benefits.
3. Plant stem cells
Plant stem cells have outgrown their novelty status, but are still of interest to consumers as the science surrounding stem cells refuses to fade away. In fact, scientists continue to develop new plant-based stem cells, adding the newly popular rose to past favorites: apple, grape and argan.
4. The lovely rose
Speaking of roses, these silky wonders offer excellent emollient attributes, light to heady fragrances and anti-inflammatory properties that make them an ideal match for a full range of skincare products. While it can take up to 10,000 rose blossoms to yield a single ounce of rose oil, the concentrated nature of rose oil keeps consumers clambering. Jurlique's Rose Moisture Plus combines the emollient properties of roses with rose stem cells and rose essential oils in this top-seller.   
5. Global growth of beards
Our fifth trend isn't for women, it's for the 39 percent of men who want to keep their facial hair tidy (Mintel, 2015). Successful beard-care products are combining features for both skin and hair. But the new hits do more than bridge the gap between facial and hair regimes—the multi-trend by adding private fragrances, conditioning oils (more argan oil, anyone?) and anti-aging ingredients as well.
Bundle up for brand success
The bottom line? Bundle up on trends and pack as much into a single beauty product as possible. In 2015, you'll catch consumer interest easier and hold it longer.
Sharon Benedict is a brand strategist with a strong background in copywriting. After studying rhetoric in graduate school, Benedict started her career as a technical writer at 3M, then developed her branding expertise as marketing communications manager, director of marketing and now director of strategic brand messaging at Brandhive. During the past six years, Sharon has managed and developed messaging for more than 200 creative marketing projects, and she's positioned and developed messaging for more than 60 brands.
Subscribe and receive the latest insights on the healthy food and beverage industry.
Join 47,000+ members. Yes, it's completely free.
You May Also Like
---