Whats Happening With Probiotics?
Whats Happening With Probiotics?
While most of the new probiotic product growth is seen in the dairy segment, innovative products are debuting in functional beverages, supplements and cosmeceuticals.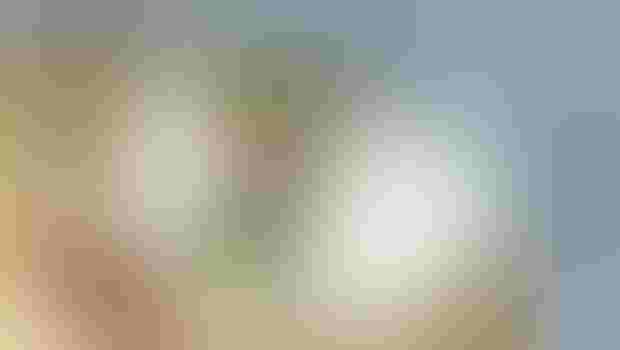 Most consumers in the United States think of spoonable yogurts when they think of how to get their probiotics. Yogurt companies in the United States' market have done an admirable job promoting the "beneficial bacteria," or probiotics, to consumers. The result: in the last five years, between 25 and 45 percent of all product introductions promoting probiotics have appeared in the spoonable yogurt category.
Two additional dairy-based categories, dairy-based drinks and frozen desserts, account for another 10 to 20 percent of introductions. Clearly, for the U.S. market, probiotics have made the dairy category their main home.
But that's not the only place they live. Of the most active categories beyond dairy , it's clear probiotics have their place in dietary supplements and meal replacement drinks (the latter are often those that promote weight loss, muscle building or simply "topping up" nutrients).
Spoonable yogurt offers an economical, everyday product that can be consumed at breakfast or as a snack. As a result, major brands and niche companies are offering consumers products containing probiotics. An example of a basic, mainstream product that promotes active cultures is Dannon's Fruit on the Bottom iconic yogurt. For those consumers unfamiliar with or unsure about probiotics, a product like this is a good entry point. About 40 percent of U.S. consumers say they consume yogurt and yogurt drinks for digestive health, according to Mintel data.
But it is in other categories where unique products are appealing to a growing group of consumers interested in digestive health, and who are actively seeking ways to enhance it. Most of the additional products containing probiotics appear in beverages rather than in foods, and many of those have additional benefits—they often offer a substantial vitamin and mineral "hit" due to inclusion of greens and fruits, and some are promoted as being raw or live drinks.
The U.S. company Zukay Live Foods produces a raw beverage made from a variety of vegetables, which also contains probiotics. The Beet Ginger Raw Kvass Probiotic Cultured Veggie Drink contains beets, greens, ginger, live cultures and more, comprising a drink that provides a wide range of benefits. While this brand may be quite small and unknown to a wide population, brands such as KeVita, which also offers a range of raw and fermented drinks, is more widely distributed and thus likely better known by consumers.
But probiotics appear in a wider range of categories beyond food and beverage. Dietary supplements, usually in the form of pills or capsules, have been on the market for a number of years, and they continue to expand by brand and by format. Some companies now, for example, offer small liquid "dose" bottles of probiotic supplements, which are often sold refrigerated. However, what is likely more unique is what has happened to the Metamucil brand from Procter & Gamble.
Previously, the brand was solely a dry powder to mix into water or juice, or a capsule format of psyllium, intended for digestive health (meaning enhancing intestinal transit). In the last year, the brand has undergone a transformation, now being called Meta, and appearing in a range of formats with different functional ingredients. While the classic products in the line remain, now bars appear on the market with high-fiber claims, and capsules that contain probiotics also have been introduced. It is a unique move for the brand, but it still is centered on the main Metamucil message—aiding digestive health.
Lastly, probiotics have made a small appearance in beauty and personal care. For the most part, the inclusion of probiotics in skin care products is limited to the prestige lines of personal care, but this trend should be watched, as many trends and ingredients in prestige products are making their way into mass-market products. In general, the claims related to probiotics in facial skin care products relate to protecting the skin against damaging elements and providing hydration.
Clearly, probiotics have a place in consumers' refrigerators, pantries and medicine cabinets. As more products appear on the market, consumers will continue to experiment to find the combination of consumables and topicals containing probiotics to best maximize their health and wellbeing.
Lynn Dornblaser is director of innovation and insight at Mintel. Hear her present more market data on probiotics at the Ingredient Marketplace Trends In presentation on the Ingredient Marketplace stage on Thursday, April 9, from 10:30  to 11 a.m., Orlando World Center Marriott.
Subscribe and receive the latest insights on the healthy food and beverage industry.
Join 47,000+ members. Yes, it's completely free.
You May Also Like
---