The Athlete's Frenemy: Inflammation
The Athlete's Frenemy: Inflammation
It's also the Holy Grail of sports nutrition, Blake Ebersole writes.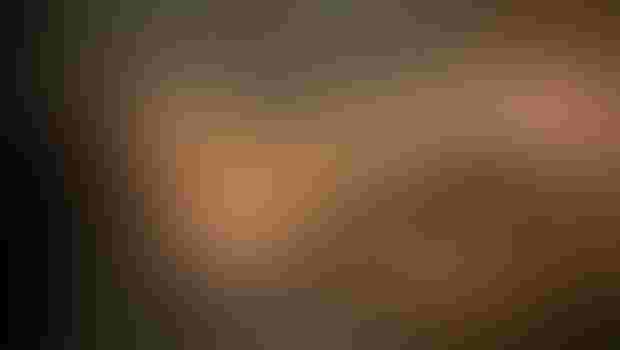 Inflammation is both the athlete's friend and enemy. A natural and beneficial part of exercise recovery, inflammatory signaling helps to manage the repair process. Yet the body often overcompensates its inflammatory response to intense exercise, leading to muscle soreness and a decrease in performance over the next few days. The occasional warrior can suffer through the recovery period with R&R, but serious athletes who train regularly can't afford to lose critical workout sessions.
Protein, and its constituent amino acids, are an obvious choice for post-workout exercise recovery, although a recent meta-analysis suggested some interesting caveats to the widely held beliefs that protein supplementation after workout is always necessary, particularly when the athlete is already consuming enough protein in their diet. It's possible that there's a ceiling effect beyond which additional protein supplementation is ineffective. And the widespread use of non-steroidal anti-inflammatory drugs (NSAIDs) in world-class athletic training suggests that competitors are looking for an additional edge.
NSAIDs like ibuprofen are the athlete's frenemy too. They work really well for the short term, by obliterating the pain and inflammation. Yet ongoing use of NSAIDs comes at a cost, and not just the long-term side effects and gastro disturbances. Remember, the body needs a certain level of inflammation in order to heal. Case in point: a study in ultra-marathon runners actually showed an increase in inflammation (and negative changes in immune markers) in those who regularly took ibuprofen versus those who did not. Non-diet approaches like compression garments, massage, and active recovery may help to some extent, but are not strongly supported by evidence. And not much exists as far as food, drugs, or supplements that could impact inflammation "just right." It appears that the Holy Grail remains to be unearthed.   
Korean red ginseng, black tea extract and pomegranate are three botanicals with anti-inflammatory effects that have shown some evidence in exercise recovery trials. Most studies on muscle recovery nutrients required a loading dose period of days to weeks, so researchers are still looking for the ideal anti-inflammatory that can work relatively quickly, without requiring a few days of a loading dose. Not surprisingly, omega-3 fatty acids might be beneficial for post-workout inflammation. And some work has been performed on curcumin, another likely candidate, with limited results posted to date. 
Future research is expected to renew interest in this large opportunity. The ideal candidate would be something that offers reliable anti-inflammatory and antioxidant activity while helping the body to heal faster from the ongoing physical stress of training. A small but legal edge of support in training and performance could mean all the difference.  
Subscribe and receive the latest insights on the healthy food and beverage industry.
Join 47,000+ members. Yes, it's completely free.
You May Also Like
---