Supporting a Healthy Pregnancy with Omega-3s
Supporting a Healthy Pregnancy with Omega-3s
Identifying a market need—such as omega-3s for pregnant women—can offer companies the opportunity to develop a go-to-market strategy that differentiates their messaging.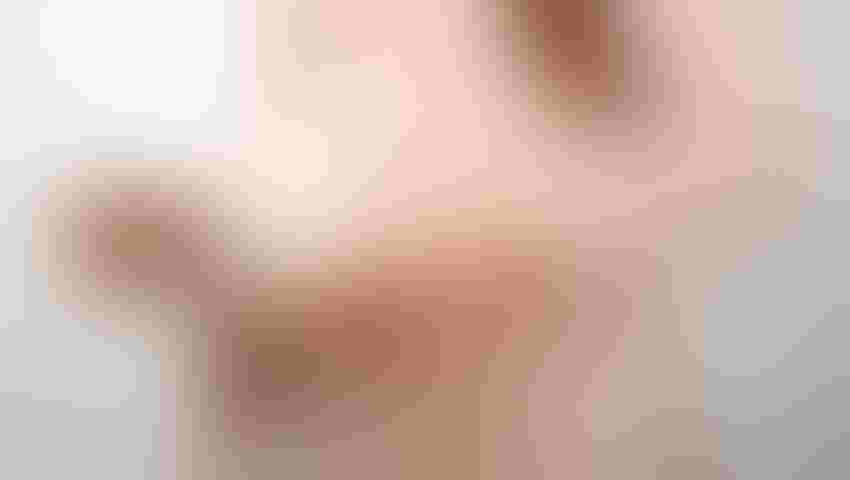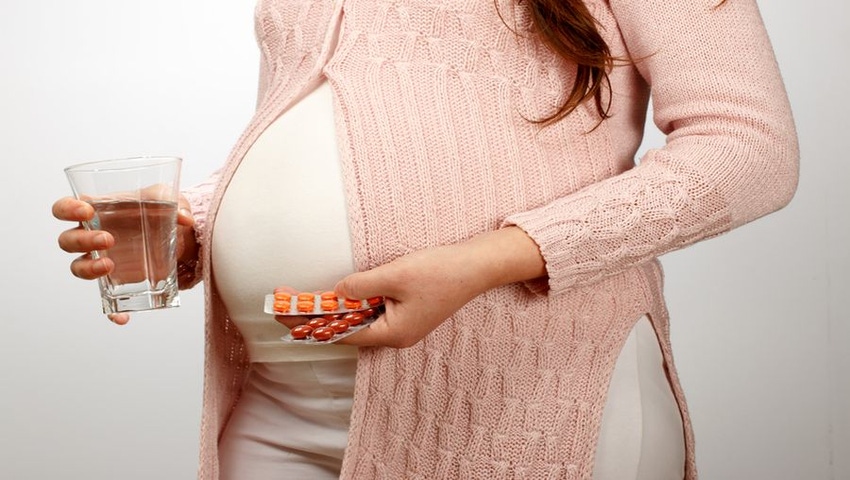 More than two dozen published studies support the health benefits of omega-3s during pregnancy, showing benefits in areas including the infant's optimal brain, eyes and nervous system development, healthy birth weight and pregnancy gestation. However, only 30 percent of the yearly 4 million pregnant U.S. women consume omega-3 supplements.
This is likely not surprising, as surveys show most U.S. women only get 40 percent of the daily recommended dietary intake of omega-3s they need to support their own brain, vision, mood, nerves and heart health. The biggest objections women have against consuming omega-3s/fish oil supplements are pill size and fishy odor.
Fortunately, innovations in technology and quality initiatives through the supply chain can serve this market. As an example, consider the launch of Nurture Me®, Anpas Global's first consumer product, the smallest size omega-3 docosahexaenoic acid (DHA) supplement formulated for women before, during and after pregnancy.
When I was pregnant, I sought guidance from my OBGYN regarding nutrition and vitamins to supplement my diet. Unfortunately, my doctor never mentioned anything about taking omega-3s. Even the pregnancy websites and books I read in the early stages of my pregnancy failed to list the multitude benefits of adding omega-3s to my diet.
Three years after my child was born, I was looking to expand my company's specialty ingredients raw material portfolio when I stumbled upon the vast ocean of omega-3 research (no pun intended). Since my first introduction to this nutrient, I have been amazed by the wealth of published science supporting its health benefits for all life stages from "womb to tomb." My company partnered with premium quality omega-3 raw material manufacturers from across the globe to market their high concentrate eicosapentaenoic acid (EPA)/DHA oils and powder to supplement companies in North America. Although we were promoting some of the highest quality, ultra-purified EPA/DHA raw materials, none of our prospect clients were willing to purchase it. These companies were quite content formulating their omega-3 products with conventional medium- and low-concentrate fish oils as long as the products were selling and the consumers were not complaining about popping two to four large size softgels.
But what if I used these high-quality raw materials to make my own version of a high-concentrate omega-3 supplement in the smallest pill size? Better still, what if I focused my product for the 4 million pregnant women in the United States?
With my niche audience in focus, we released our first smaller-than-a-dime-sized omega-3 DHA supplement in January 2015, and within nine months had excellent market penetration and were recognized for innovation by the SupplySide CPG Editor's Choice Awards.
Nurture Me has a loyal client base and most of its marketing stems from the "word of mom" approach. The company maintains close contact with its customers and receives invaluable feedback from them. Nurture Me fans love the truly small size of the softgel, which delivers more than the recommended daily dose of DHA per pill.
In addition, the company focuses on proactive education. Many consumers don't necessarily equate supplements with prevention. They operate in a reactionary mode of, "we'll fix things when they are broken," rather than being proactive when it comes to their health. This is because most supplements like omega-3s do not deliver instant gratification or immediate visible health benefits, making consumers skeptical despite the vast and growing scientific evidence around their nutritional value.
Even among consumers who take supplements, surveys show they prefer to buy "specialty supplements" instead of general supplements and demand transparency from a product manufacturer. Today's buyer is ethnically diverse, technologically savvy and attracted to smaller brands that have a story to tell. One-size-fits-all supplements are generally regarded with mistrust by consumers who favor condition-specific products.
Before formulating our condition-specific omega-3 DHA supplement, we thoroughly analyzed the existing prenatal supplement market demographics and conducted consumer surveys to understand what customers really wanted from their ideal omega-3 product. Armed with that information, we teamed up with the perfect supply chain partners to design and deliver the highest quality product for our niche audience. Taking those steps to understand whatever target market you're considering is the cornerstone to a successful product launch.
Looking for more on the top trends in the omega-3 space and how to develop products that meet consumer demand? Join us for the Finding Your Sweet Spot in the Omega-3 Market panel discussion on Friday, Oct. 7, at SupplySide West 2016, which was developed with GOED.
Sapna Misra is the president of Anpas Global (anpasglobal.com), a supplier of nutraceutical raw materials, including high concentrate eicosapentaenoic acid (EPA) and docosahexaenoic acid (DHA) marine fish oils and powders. Sapna has more than 18 years of marketing experience and is an avid advocate of consuming supplements for good health. In 2015, her company entered the consumer market with its flagship maternal DHA product Nurture Me®. Within nine months, the product was nominated among the top five women's health supplement launches in the SupplySide CPG Editor's Choice Awards. The company recently launched its second consumer product, Nurture Kids® DHA supplement for children.
Subscribe and receive the latest insights on the healthy food and beverage industry.
Join 47,000+ members. Yes, it's completely free.
You May Also Like
---