SupplySide West session on probiotics highlights challenges, opportunities in sports nutrition
SupplySide West session on probiotics highlights challenges, opportunities in sports nutrition
A presentation at SupplySide West laid out the research opportunities that still await in the realm of probiotics in sports nutrition.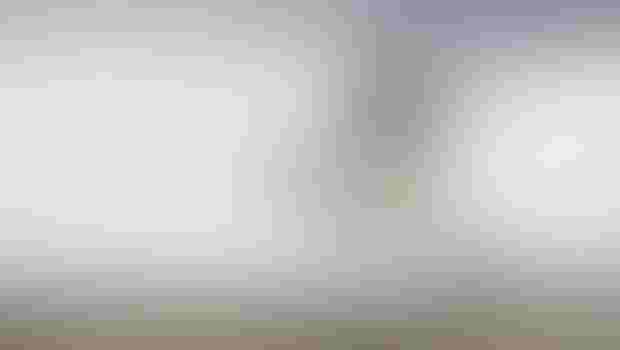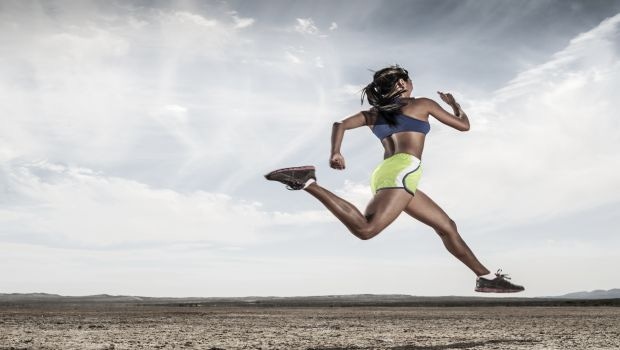 A scientific presentation at SupplySide West laid out the long way researchers will have to go to prove the benefits of probiotics for athletic performance and recovery endpoints. But the session also made clear the big opportunities in store if these effects can be mapped with precision. 
The session, presented by Renee Korczak, Ph.D., with the help of Ralf Jäger, Ph.D., was sponsored by Verbbiotics Inc. Korczak is a professor at the University of Minnesota while Jäger is an independent researcher with the Milwaukee-based firm Increnovo Inc. 
Korczak kicked off the session with an overview of what's known about probiotics in the realm of performance nutrition. Korczak, who has a doctorate in human nutrition and is a certified sports nutritionist, has focused her research on the intersection of sports and gut health. 
Is exercise good for your gut?  Well, most of the time 
At a base level, Korczak said it's clear exercise is good for you, and for your gut. 
"The literature has pointed to the benefit of exercise on gut health under nonstrenuous conditions," she said. 
However, when the exercise intensity is turned up, the benefits become less clear, she said.  Athletes participating in strenuous activities like long distance running and cycling report a host of gut issues during training and competition. Some of these can interfere with recovery, thus restricting athletes' ability to train effectively while others might degrade performance during the event itself. 
No one-size of probiotic will fit all 
Korczak said a complicating factor in designing broadly applicable studies and in developing intervention strategies is that while these problems are very apparent to the athletes themselves, the syndrome itself remains ill-defined. 
"When I started as a practitioner, I was surprised to find that there is no formal definition of GI distress," she said. 
Korczak said even so it's well known that physiological changes during exercise affect gut function. Blood moves to working muscles, leaving the epithelium and other gut structures less well supplied. This reduces the rate of gastric emptying while at the same time compromising gut barrier function. 
Those factors are true for both men and women but in other ways they differ, which could complicate both research and product formulation. One study cited by Korczak found the microbiome makeup of female athletes tended to cluster around a mean, while the microbiomes of the male athletes were all over the map. 
"Female athletes are more like each other than their male counterparts," she said. 
Korczak detailed several other studies that have shown specific benefits in athletes. Among these benefits have been self-reported reductions in gut distress symptoms as well as immune health benefits, as measured by fewer days with flu-like symptoms. 
Future opportunities 
Korczak highlighted some of the big opportunities for companies marketing sports-focused probiotics, including: 
 
Helping to craft new guidelines about the use of these products so that dietitians and nutritionists can feel more comfortable recommending them to their clients. 

Reaching out to sports associations and individual teams to educate them on the benefits of probiotics for their athletes. 

Supporting research on new or emerging strains. 

Conducting more studies on the interaction of prebiotics and probiotics and how those combinations could affect specific endpoints related to sports nutrition. 
Call for research echoed 
In his comments, Jäger added to the idea that much more research is needed. For example, some studies have shown protein absorption is boosted by the addition of some probiotic strains. That makes sense, he said, as these probiotics are producing beneficial metabolites that can boost nutrient uptake. 
But when heat-killed probiotic cells (which of course aren't metabolizing anything) are used, a similar absorption boost has been observed. 
"Why does that work? We just don't know," he said. 
And he concluded with a personal pet peeve—namely the plethora of meta-analyses on probiotic function that have been published. These papers attempt to find a common thread from many studies that have used different strains at different dosages administered over different durations. From his point of view, these publications just sow confusion rather than clarify the benefits of probiotics. 
"I hate them," Jäger said.  "These effects are strain specific." 
Subscribe and receive the latest insights on the healthy food and beverage industry.
Join 47,000+ members. Yes, it's completely free.
You May Also Like
---