SupplySide West preview day 2: Tuesday, Oct. 24
SupplySide West preview day 2: Tuesday, Oct. 24
From the Nutrition Capital Network ingredient technology meeting to an education session on healthy aging, Natural Products Insider has identified five learning and networking opportunities on day 2 of SupplySide West.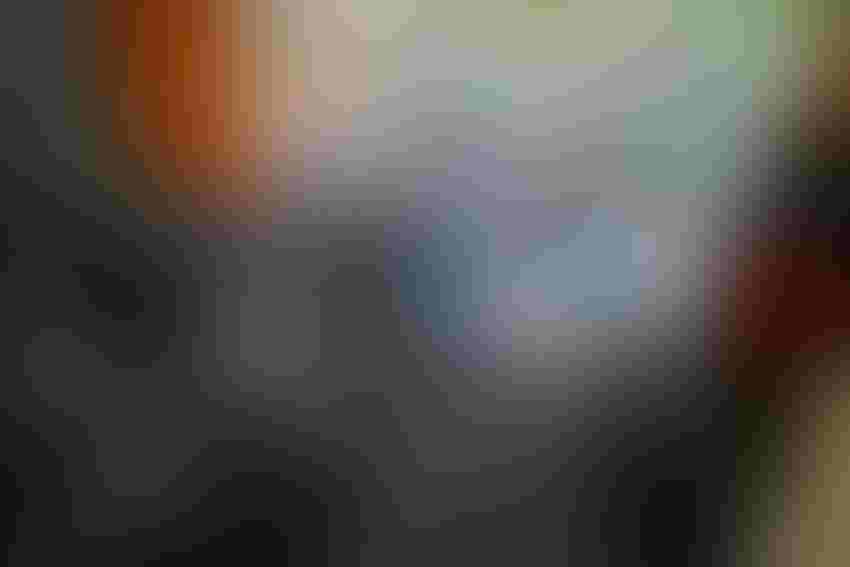 SupplySide West First-time Visitor Reception (2022)
Tuesday, Oct. 24, 2023 
On Tuesday, education is the name of the game.
From the Nutrition Capital Network ingredient technology meeting to an education session on healthy aging, Natural Products Insider has identified five learning and networking opportunities on day 2 of SupplySide West.
Our editorial staff has identified five learning and networking opportunities on day 2 of SupplySide West, but there are many more events that day. (Separate registration is required for the vast majority of events). For the full schedule, download our digital magazine about the trade show and conference.
8:00 a.m. to 5:30 p.m., South Pacific Ballroom E 
Dedicated to ingredients and technology in the nutrition industry, Nutrition Capital Network's Ingredient Technology Investor event—co-located with SupplySide West—unites strategic partners and investors with the emerging technologies, innovative ingredients, and the entrepreneurs and management teams behind them. 
Companies in nutritional ingredients, science and technology will present business plans to an audience of investors, followed by one-on-one meetings to discuss investment and partnering needs. 
For more than a decade, this annual event has helped innovative ingredient and nutrition technology companies connect with investors and strategic partners. In fact, some of today's most successful companies and ingredients got their legs here.  
Hundreds of investments, acquisitions and partnerships have originated via NCN, and this gathering plays a key role in our market by accelerating innovation through curated partnerships and investments.  
This meeting is produced by Nutrition Capital Network. 
9:00 a.m. to 12:00 p.m., Islander Ballroom C  
Aging is not a disease, so FDA does not approve any drugs to address the inevitable. Aging gracefully is perhaps the entire raison d'etre for the supplements industry. Yes, people want to continue living active lifestyles, and seek supplements for comfort and continued performance in bones and joints and vision and cognition.  
Also, a ton of innovation and excitement surrounds extending not just health span but also life span. World-renowned researchers will reveal the latest findings in anti-aging science.  
This includes Hariom Yadav, Ph.D., associate professor of neurosurgery and brain repair director at the University of South Florida Center for Microbiome Research and the school's Microbiomes Institute. He has been studying the effect of probiotics and postbiotics on the gut-brain axis and so-called inflammaging—age-related inflammation that can affect everything from cognitive decline to blood-sugar control, and leaky gut syndrome to actual life extension.  
Yadav's work, which has resulted in a number of new publications in the scientific and medical literature, has attracted the attention of the National Institutes of Health (NIH), Department of Defense (DOD), and National Science Foundation (NSF).  
Greg Macpherson at SRW Laboratories is conducting groundbreaking work on aging from multiple angles—not just trendy gene and epigenome work but also areas like telomeres, methylation and oxidative stress.  
"Longevity is absolutely the space if you want to stay relevant in the next 10 years," Macpherson said. "SRW hits aging from nine different directions, and we have the resources to run the trials."  
Other speakers will look at protein's role in the aging body, supporting women and children through their life spans via supplementation, ingredients that influence markers of aging, and a comprehensive market assessment by the big brains at Nutrition Business Journal (NBJ). 
This session is underwritten by AAK. 
1:00 to 4:00 p.m., Islander Ballroom C 
Most people want technology on their desktops, not their tabletops. Yet technology is so woven into the fabric of our lives that it is seemingly inescapable. Food tech is pushing the boundaries of what constitutes natural—yet it can also serve sustainability goals that are absolutely essential in today's stressed global environment.  
Join us for a truly thought-provoking series of discussions around using biological factories to sustainably produce nutritional ingredients; whether we should accept the essential promise of GMOs 2.0 when GMOs 1.0 violated our collective trust; how blockchain can solve supply chain quality issues; and how to improve market standing through the environmental and social governance darlings of organics, regenerative ag and biodynamic practices.  
Still other fascinating scientific tutorials will show how the hottest tech in active use today—AI (artificial intelligence)—is being used to massively truncate discovery and research of new ingredients, and using AI to create intelligent cell-signaling peptide ingredients.  
Meanwhile, delivery systems and formats offer the promise of more powerful bioactives, but what actually is hype and what's real? Sebastian Balcombe, from Specnova, has been on the cutting edge of supplement tech for years. He can tell you that confusion reigns on which delivery system works best to optimize bioavailability. What makes an ingredient perform at a higher level by increasing absorption to target tissues and cells? And does bioavailability actually lead to better health benefits and outcomes? Balcombe will walk you from pill to human benefit and all the technologies available at our disposal. Hear real-life stories—and take part in the discussion—about misconceptions and validated concepts that can change the way you build an ingredient portfolio and a successful, evidence-based supplement line. 
1:00 to 4:00 p.m., Islander Ballroom E 
In a constantly changing industry, it's essential to stay on top of the latest developments in food and beverage innovation. That's why one of the most popular education sessions of SupplySide West is "Food & Beverage 101." While the session is designed for newcomers, it also serves as a great refresher for veterans.  
We'll delve into topics always top of mind, including food safety, supply chain challenges and best practices for working with a co-packer. Expect, as always, experts discussing emerging trends, plus a case study of a successful CPG to learn from the brand's experiences.  
I'll be leading this session featuring a diverse panel of industry leaders I've worked with in some capacity throughout the year. Presenters include Angela Anandappa, Ph.D., president/CEO, Alliance for Advanced Sanitation; Riana Lynn, CEO, Journey Foods; Matt Rink, co-founder/VP of sales, Every Body Eat; Udi Lazimy, founder/principal, Lazimy Regenerative Impact Partners; Mohammad Salehi, founder/CEO, Heray Spice; and Webb Girard, senior director of R&D, CuliNEX. 
During the session, you'll gain valuable insights, including navigating a rather complex supply chain, such as working with co-packers and ingredient manufacturers; understanding color, flavor and texture, and how to formulate with the right combination; and learning the ins and outs of food safety, and the regulation that impacts food and beverage manufacturing. 
This session is produced in partnership with Food ingredients North America. 
5:00 to 7:00 p.m., Border Grill at Mandalay Bay 
Being new to the industry can be overwhelming with so much to learn and so many people to meet. Well, consider SupplySide West/Food ingredients North America a welcoming committee, with this event being the kickoff party. Each year, we invite people who are coming to their first SupplySide West to join us the evening before the Expo Hall opens. In addition to all the new faces to meet, we also invite key industry members (we call them "rockstars") who have established industry credentials and have also expressed interest in helping newer folks find their way at the show and in the industry. First-timers can find the rockstars at this event by looking for the glowing necklaces. Don't be shy! Say hi to the rockstars and let them know how they can help you better acclimate. And be sure to meet other new industry members as well. You could just make a lifelong friend! Space is limited, and this party always sells out, so sign up before it's too late! 
Subscribe and receive the latest insights on the healthy food and beverage industry.
Join 47,000+ members. Yes, it's completely free.
You May Also Like
---