Supplementation with Lutein and Zeaxanthin Supports Healthy Vision
Supplementation with Lutein and Zeaxanthin Supports Healthy Vision
Adding certain essential nutrients to the daily diet—either through foods or supplements—can help preserve vision.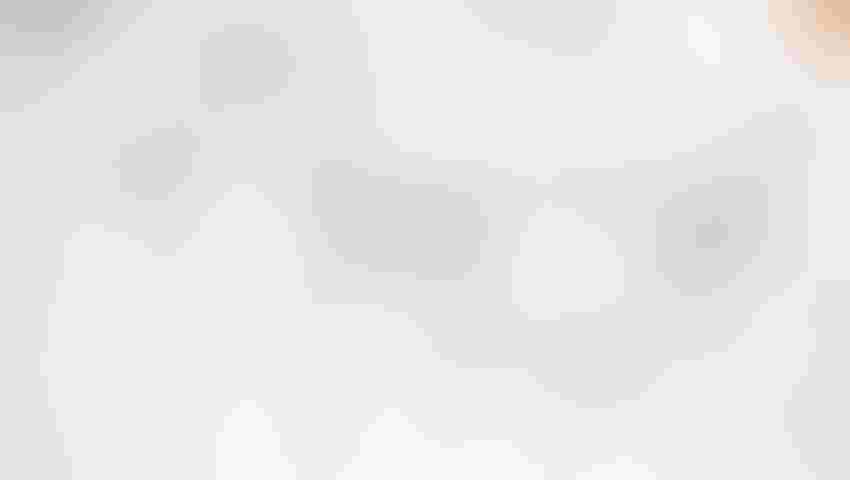 Good eyesight is important to quality of life, especially as a person gets older. Though deterioration of vision can happen for many reasons, many interventions are available to halt or delay the progression.   
Apart from the ophthalmic conditions that can have devastating consequences to vision, every day exposure to ultraviolet light in the atmosphere, eyestrain from staring at screens, or environmental pollution or air particles can lead to deterrioration of vision.
Globally, age-related macular degeneration (AMD) is the third highest cause of blindness after cataract and glaucoma. AMD is a disease that blurs the sharp, central vision needed for "straight ahead" activities such as reading, sewing and driving. It affects the macula, the part of the eye that allows you to see fine detail.
Age-related decline of vision may be caused by physiological as well as pathological degenerative processes. Smoking, race, family history and genetics are the other risk factors for the development of AMD. Older people (older than 75 years of age) are at the higher risk of suffering from AMD, particularly women (65 percent) are more likely to develop AMD compared to men (35 percent). Race and ethnicity are other factors that are believed to be key determinants of this degenerative eye problem, because elderly white Americans (80 years and older) are found to be affected more than anybody else (i.e., more than 14 percent of the population). According to future estimates, by 2050, the number of people with AMD is expected to be more than double (from current 2.07 million to 5.44 million).
Proper Nutrition is a Key to Eye Health
Once people believed seeing their eye doctor for a check up every year was enough. However, new research suggests that good nutrition is essential in making sure eyes are healthy and function optimally throughout one's lifetime.
Proper nutrition can play a key role in maintaining eye health and avoiding major age-related eye conditions. Data from a recent study by National Eye Institute (NEI) concluded that some nutrients and vitamins can prevent major age-related eye diseases by up to 39 percent.
Adding certain essential nutrients to the daily diet—either through foods or supplements—can help preserve vision. Several studies have highlighted that nutrients like lutein and zeaxanthin, vitamin C, vitamin E and zinc may be effective in managing certain eye diseases.
Lutein and Zeaxanthin Help Maintain Vision
Lutein and Zeaxanthin are the xanthophyll carotenoids that constitute the two major components of the macular pigment of the retina. In the retina, it is the macula lutea or "yellow spot" that is responsible for central vision and visual acuity. Lutein and Zeaxanthin are the only two carotenoids found both in the macula and lens of the human eye, and hence play an essential role in maintaining optimal eye health.
Beneficial effects of these two dietary carotenoids in promoting macular health can be attributed to their dual function:
Protecting the photo-receptor cells of the retina from photo-damage.

Preventing free radical-induced damage to the macula via their powerful antioxidant properties.
Several studies indicate that dietary supplementation with lutein and zeaxanthin might protect the retina and delay the progression of AMD. These antioxidant carotenoids are also considered potential therapeutics for neuroprotection against retinal inflammatory diseases.
Overall, in today's hectic lifestyle, it is always challenging for consumers to get enough of the nutrients that can support vision health through diet alone. Natural eye health supplements like lutein and zeaxanthin may provide optimum nutrition to help support eye health.
Shaheen Majeed, president of Sabinsa Worldwide, has been involved in nearly everything the Sami Labs/Sabinsa Group of Companies does. He oversees Sabinsa's contract farming program to ensure best agricultural practices and fair pay for farmers, is deeply involved in the cGMP and regulatory compliance at their factories and offices throughout the world, and oversees GRAS status applications. He holds board positions with Sabinsa, Sami Labs and Sami Direct, the Group's multi-level marketing company in India. He oversees an extensive marketing program, Latin America Business Development, and guides many clinical studies through the publishing process. He has managed contract manufacturing, cosmetic marketing and launched VetVitals, the pet supplements ingredient line. Shaheen's first job was in the Sabinsa warehouse when he was just 17 years old, and over the past 23 years he has held a variety of positions representing the company's substantial portfolio of proprietary nutritional and cosmeceutical ingredients.
Subscribe and receive the latest insights on the healthy food and beverage industry.
Join 47,000+ members. Yes, it's completely free.
You May Also Like
---