Skincare Trends in 2015
Skincare Trends in 2015
Skincare ingredients that have scientific backing, such as CoQ10, lipoic acid and fluvic acid, will be the most popular in 2015.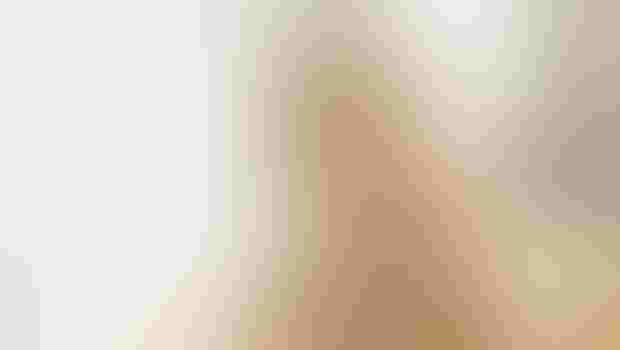 Skincare products play a vital role in daily routines. With new products being released every week, customers are always looking for something different, creating an unprecedented demand for products that contain innovative, clinically researched ingredients beyond the traditional elements they see on mass market retail shelves.
This year, we are seeing consumers embrace brands and products that offer something unique. Consumers are straying from the power of Botox and selecting a range of less invasive treatments as new alternatives. A recent article in The Daily Telegraph highlighted that consumers are instead opting for "no-tox" treatments, with the demand for Botox down by 200 percent in 2014. These include non-invasive peels, lasers, skin-firming creams and serums.
Many users continue to look to their favorite stars for beauty tips and skincare inspiration. The industry is seeing a trend for products and treatments that provide tightening benefits, a reduction in puffiness and an increase in the skin's levels of hydration.
Skincare products containing added benefits such as antioxidants, anti-inflammatory ingredients and collagen-boosting ingredients are also extremely popular. As consumers become more savvy and read product labels more than ever before, there continues to be a high demand for skincare products that contain clinically proven ingredients.
With so many new products and treatments hitting the market, what are the trends that we are seeing in 2015?
Lipoic Acid
The science: Lipoic acid is a vitamin-like substance consisting of small molecules that help it to work with the skin. Containing powerful antioxidants and vitamins E and C, lipoic acid powerfully targets wrinkles and helps to keep the skin lustrous.
In a study on aging skin by the University of Maryland Medical Center, a cream with 5-percent lipoic acid helped reduce fine lines from sun damage.1
Benefits: It's clear that lipoic acid contains many benefits for the skin. Its powerful antioxidant properties can help to minimize surface imperfections such as fine lines and enlarged pores that are frequently on the top of a consumer's target list. Lipoic acid importantly encourages healthy cellular function and helps to increase the radiance of the skin.
Lipoic acid is increasingly present in skincare lines, like those by Swedish skincare brand Jabu'she. Lipoic acid can be found in its key ingredient, QAL 100 (a patented combination of alpha lipoic acid, coenzyme Q10 [CoQ10] and aceytl-l-Carnitine), and the product line was created after extensive research by the Research Ethics Committee at Karolinska Hospital, Sweden.
Fulvic acid
The science: Fulvic acid is a hydrating anti-aging ingredient that is known for being anti-microbial and anti-inflammatory.2,3
Benefits: It can be used to reduce dry skin, redness, irritation and eczema and has many antioxidant properties.
CoQ10
The science: Research has highlighted that sun exposure depletes the presence of CoQ10 in the skin. Studies published in Biofactors4 and The Journal of Cosmetic Dermatology5 have shown CoQ10 may have a positive effect on skin by reducing UV damage, the appearance of wrinkles and stimulating production of healthy collagen.
Benefits: CoQ10 helps retain the skin's natural supply of ubiquinone for lustrous skin, and topical application of this powerful enzyme provides antioxidant and anti-inflammatory effects.
Bee Venom
The science: Honeybee venom or toxin melittin helps to 'fool' the skin, causing a rush of blood to the area to stimulate the production of natural collagen.6
Benefits: Products containing this precious venom can help to improve the texture of the skin, reducing fine lines and wrinkles and providing a more youthful look. With fans including the Duchess of Cambridge and Gwyneth Paltrow, this is one skincare trend that continues to be popular.
Consumers will continue to try new skincare products, and those containing clinically proven ingredients are growing in popularity. With many different products claiming to tackle the time-old problems of fine lines, wrinkles and irritation, consumers want items that present results with the science to prove it.
With the appeal of celebrity use, and the promise of tackling more than one problem, clinically proven ingredients are a popular way to influence consumers. With an ever-evolving market, 2015 is shaping up to be an exciting time for the skincare industry and the science behind it.
Lindsey Carnett ([email protected]) is CEO and president of Marketing Maven, an integrated marketing and PR firm ranked number 15 in the United States in the beauty category by third-party ranking company O'Dwyer's PR. Carnett is a FOLIO Magazine 2015 Top Women in Media Rising Star and is noted for helping consumer brands with unique, clinically tested and substantiated formulations launched in the U.S. market.
References:
1. Beitner H. "Randomized, placebo controlled, double-blind study on the clinical efficacy of a cream containing 5% alpha-lipoic acid related to photoaging of facial skin." Br J Dermatol. 2003;149:841-
2. Van Rensburg C, Malfeld S. C, Dekker J. "Topical application of oxifulvic acid suppresses the cutaneous immune response in mice." Drug Dev. Res. 2001;53: 29–32. DOI: 10.1002/ddr.1166
3. van Rensburg CE, van Straten A, Dekker J. "An in vitro investigation of the antimicrobial activity of oxifulvic acid." J Antimicrob Chemother. 2000 Nov;46(5):853.
4. U. Hoppe et al. "Coenzyme Q10, a cutaneous antioxidant and energizer." BioFactors. vol. 9, no. 2-4, pp. 371–378, 1999.
5. Fuller B et al. "Anti-inflammatory effects of CoQ10 and colorless carotenoids." J Cosmet Dermatol. 2006 Mar;5(1):30-8.
6. Jeong Y et al. "Melittin has a chondroprotective effect by inhibiting MMP-1 and MMP-8 expressions via blocking NF-κB and AP-1 signaling pathway in chondrocytes." Int Immunopharmacol. 2015 Apr;25(2):400-5. DOI: 10.1016/j.intimp.2015.02.021.
Subscribe and receive the latest insights on the healthy food and beverage industry.
Join 47,000+ members. Yes, it's completely free.
You May Also Like
---