Skin Health: The Importance of Omega-3 Fatty Acids
Skin Health: The Importance of Omega-3 Fatty Acids
Oral supplementation with omega-3 EPA and DHA can play an important role in skin health, from aiding inflammatory skin conditions and aging skin to helping facilitate proper function and protection.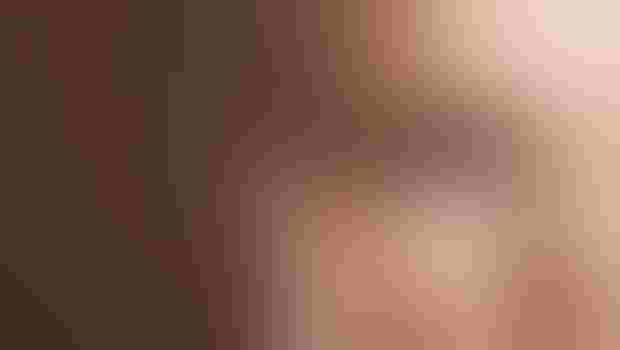 by Bryce Wylde
A "biomarker" is an observable change in the body that indicates an underlying state of health or imbalance. A familiar example would be blood cholesterol and triglyceride levels, used by doctors to assess the risk of heart disease. The body offers an array of biomarkers that don't require lab tests; they're observable physical signs of stress that may signal a risk of potential illness requiring treatment. Skin plays a particularly telltale role because it is affected over time by a person's state of health—and the effects are often visible.
One of the skin's most important functions is to act as a barrier, protecting the body from environmental and physical stress. Loss or reduction in the barrier function leads to pathogenesis of many common skin conditions, such as atopic dermatitis. Increased transdermal water loss due to poor barrier function can cause dry, itchy skin. Supplementation with flax oil, largely consisting of the omega-3 fatty acid alpha-linolenic acid (ALA) and omega-6 fatty acid linoleic acid (LA), or borage oil containing gamma-linolenic acid (GLA), an omega-6 fatty acid, have been shown to improve skin barrier function and hydration, while reducing roughness and scaling (De Spirt et al., 2009; Brosche & Platt, 2000).
Oral supplementation with the fatty acids eicosapentaenoic acid (EPA) and docosahexaenoic acid (DHA) also plays an important role in maintaining skin health. The balance of omega-6 and omega-3 polyunsaturated fatty acids (PUFAs) determine the development and severity of inflammatory responses; a high intake of omega-6 fatty acids, particularly arachidonic acid, potentiates inflammatory processes, while EPA has less-inflammatory properties. Therefore, the EPA and DHA found in fish oil may provide a therapeutic anti-inflammatory effect in inflammatory skin conditions such as psoriasis (Ziboh et al., 1986) and acne vulgaris (Katzman & Logan, 2007). Aging skin may also benefit from omega-3 supplementation. Sagging skin results from loss of elasticity and unfortunately is inevitable with aging. The combination of EPA and DHA (from fish oil) and GLA (from evening primrose oil) has been shown to increase skin elasticity (Segger et al., 2008). Skin's firmness was also found to improve with GLA supplementation (Muggli, 2005).
Although chronological aging is unavoidable, most of the visible signs of skin damage are due to ultraviolet (UV) radiation from sun exposure. This damage is known as photoaging. It occurs when exposure to UV radiation generates reactive oxygen species that interfere with the production of collagen and elastin, structural proteins of the dermis. Over time and with repeated exposure, this disruption leads to skin wrinkling and a leathery appearance. UV radiation also promotes the formation of pro-inflammatory cytokines. If not for this free radical attack on collagen and elastin, people might be indistinguishable at age 85 from their high school graduation pictures. UV radiation from the sun is also one of the biggest culprits behind skin cancer.
Protection against powerful UV rays emitted by the sun must be an integral part of a person's skincare regime—but it goes well beyond applying sun block. In fact, if a person can effectively protect himself against UV rays, he'll have the ability to slow down the skin's aging process and may actually be able to reverse some of the aging signs already apparent on his skin.
People are fed the notion that sunblock and shade may be their only refuge and that topical creams loaded with false-hope antioxidants are supposed to slow down aging of the skin. Few actually do. Their real function seems to be fueling the anti-aging industry. In reality, protecting the skin is partly accomplished from the inside out. Because the skin is nourished by blood, consuming a variety of skin-healthy nutrients works from the inside out to help protect and facilitate the proper function and protection of the skin.
Minimal erythemal dose (MED), the minimum dose of UV radiation needed to cause skin reddening (sunburn), is a common measure of photoprotection. Several studies have shown EPA and DHA from fish oil increase the MED and reduce sensitivity to UV exposure (Rhodes et al., 1994; Orengo et al., 1992). The photoprotective effect of fish oil, particularly EPA, may be mediated by reducing free radical-generated tissue damage and attenuating inflammatory eicosanoid and cytokine levels induced by UV radiation (Rhodes et al., 1995; Rhodes et al., 2003; Storey et al., 2005). If that wasn't enough, UV protection from fish oil seems to increase the longer the fish oil is consumed, and the effect disappears within a few months of discontinuing the fish oil supplementation (Rhodes et al., 1994).
Lipids are an integral component of the skin. While nourishing the skin from the inside out is not a new concept, the benefits are becoming more apparent with the growing body of research. Consuming an oral oil formulation that contains EPA, DHA and GLA allows a person to see the difference of addressing skin health from the inside out.
Known as one of Canada's alternative health experts, Bryce Wylde is a highly knowledgeable and respected natural healthcare practitioner specializing in homeopathy, clinical nutrition, supplementation and botanical medicine. His focus is routed within functional medicine. In a clinical setting, he blends the latest in human biological and genomic screening, science and technology, and uses new, traditional and ancient remedies. Wylde and a team of allied health professional work closely with patients, referencing genetic make-up to customize care, lifestyle and functional therapeutic interventions for health promotion, disease prevention and longevity. Wylde also serves as a television host, educator, author and philanthropist. Find out more at wyldeabouthealth.com.
References
Brosche T, Platt D. "Effect of borage oil consumption on fatty acid metabolism, transepidermal water loss and skin parameters in elderly people." Arch Gerontol Geriatr. 2000;30(2):139-150.
De Spirt S et al. "Intervention with flaxseed and borage oil supplements modulates skin condition in women." Br J Nutr. 2009;101(3):440-445.
Katzman M, Logan AC. "Acne vulgaris: nutritional factors may be influencing psychological sequelae." Med Hypotheses. 2007;69(5):1080-1084.
Muggli R. "Systemic evening primrose oil improves the biophysical skin parameters of healthy adults." Int J Cosmet Sci. 2005;27(4):243-249.
Orengo IF et al. "Influence of fish oil supplementation on the minimal erythema dose in humans." Arch Dermatol Res. 1992;284(4):219-221.
Rhodes LE et al. "Dietary fish oil reduces basal and ultraviolet B-generated PGE2 levels in skin and increases the threshold to provocation of polymorphic light eruption." J Invest Dermatol. 1995;105(4):532-535.
Rhodes LE et al. "Dietary fish-oil supplementation in humans reduces UVB-erythemal sensitivity but increases epidermal lipid peroxidation." J Invest Dermatol. 1994;103(2):151-154.
Rhodes LE et al. "Effect of eicosapentaenoic acid, an omega-3 polyunsaturated fatty acid, on UVR-related cancer risk in humans. An assessment of early genotoxic markers." Carcinogenesis. 2003;24(5):919-925.
Segger D et al. "Supplementation with Eskimo Skin Care improves skin elasticity in women. A pilot study." J Dermatolog Treat. 2008;19(5):279-283.
Storey A et al. "Eicosapentaenoic acid and docosahexaenoic acid reduce UVB- and TNF-alpha-induced IL-8 secretion in keratinocytes and UVB-induced IL-8 in fibroblasts." J Invest Dermatol. 2005;124(1):248-255.
Ziboh VA et al. "Effects of dietary supplementation of fish oil on neutrophil and epidermal fatty acids. Modulation of clinical course of psoriatic subjects." Arch Dermatol. 1986;122(11):1277-1282.
Subscribe and receive the latest insights on the healthy food and beverage industry.
Join 47,000+ members. Yes, it's completely free.
You May Also Like
---