Part 2 of 2: Ingredients for Beauty From Within
Part 2 of 2: Ingredients for Beauty From Within
In part two of this two-part series, Robin Koon discusses important ingredients for the skin, hair and nails, as well as market trends in the nutricosmetics category.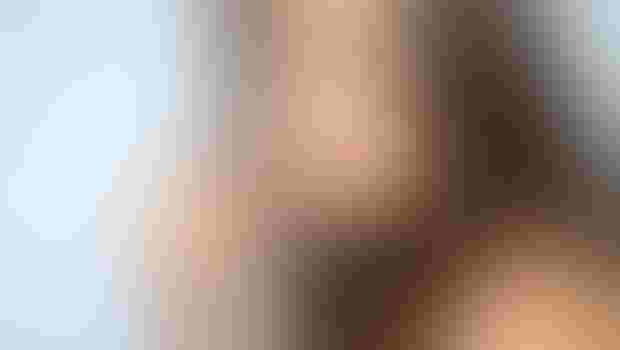 Editor's note: This article is part two of a two-part series on "beauty from within." Check out part one here.
Consumers are increasingly interested in nutricosmetics, or nutrients ingested to improve exterior beauty, and they are adopting a better understanding of the "beauty from within" concept. Ingredients such as antioxidants, biotin and fish oil can offer the support consumers need for healthy skin, hair and nails.
Hyaluronic acid (HA), also known as hyaluronan or hyaluronate, is a mucopolysaccharide (a carbohydrate), which is one of the glycosaminoglycans (GAGs) group of compounds, which occur naturally in the body. Some examples of GAG compounds use in the body include: heparin (as an anticoagulant), hyaluronate (as a component in the synovial fluid lubricant in body joints and skin), and chondroitins (which can be found in connective tissues, cartilage and tendons). The average 70 kg (154 lb.) person has roughly 15 grams of HA in the body, of which roughly one-third is lost (degraded) and replaced every day. By age 70, most people will have lost approximately 80 percent of the hyaluronic acid they had at age 40. Hyaluronic acid retains more than 1,000 times its weight in water, helping to hydrate and transport essential nutrients to the skin's viable cells. As a result, eventually the collagen fibers become fewer and farther between. When skin becomes further damaged by free radicals, it gets inflamed and the skin cells start producing less and less hyaluronic acid. Hyaluronic supplementation can help to replenish the body's supply.
Vitamins and antioxidants are also essential for skin health. Research has shown vitamins A, C and E, as well as B vitamins, copper, manganese, selenium and zinc can help protect the skin against sun damage and in collagen formation. Antioxidants have the ability to protect against free radical damage to the skin, particularly damage caused by ultraviolet radiation. Examples include olive leaf extracts, green tea extracts (EGCG), resveratrol, grape seed extracts, rosemary extracts, other flavonoids and phenolics compounds, etc.
Sugar also plays a role in skin health. When we have excessive sugar molecules in our body, they attach onto fats and proteins, causing crosslinking of the proteins in a process known as glycation (which is crosslinking of protein fibers [e.g., collagen/elastin] by advanced glycation end products (AGEs), resulting in collagen/elastin to become stiff and malformed). This discovery came from diabetic research. While glycation can't be completely stopped, it can be slowed from a dietary standpoint by eliminating or reducing the ingestion of simple carbohydrates (e.g., white sugar and high-fructose corn syrup), which studies have shown increases the rate of glycation by as much as 10 times, as compared with glucose. Supplementation with antioxidants has also shown to be helpful. Drug research for developing an AGE-breaker drug is still underway.
Hair and the nail plate are both composed of keratinized protein (keratin). There are many different types of keratin, based on molecular weight and pH. The strong fibrous structure of keratin is made of numerous sulfur-to-sulfur covalent bonds (disulfide bridges), which makes it very tough. Keratin is formed by keratinocytes, which are living cells that make up a large part of skin, hair, nails and other parts of the body. The cells slowly push their way upward, eventually dying and forming a protective layer. Thousands of these cells are shed every day. For example, human nails grow at an average rate of 3 mm (0.12 in) a month.
Weak nails and hair occurs from either injury or aging. Supplying these cells with good nutrition can help the nails and hair maintain their strength. Research has shown that vitamins A, C, D and E, as well as B vitamins, copper, iron, silica and zinc, can help protect and grow keratin cells. Other beneficial nutrients include biotin, protein (e.g. gelatin), essential fatty Acids (e.g. flax, fish oil), MSM (methylsulfonylmethane), a sulfur compound, amino acids (e.g. L-cysteine, L-arginine).
Beauty from within (nutricosmetics) is a steady growing category. It encompasses dietary supplements, food and drinks, all being promoted as improving external beauty. According to a 2014 statement from Euromonitor International, "Nutricosmetics are gathering pace across the globe. Whilst the consumer following remains much larger in Asia Pacific, the trend is getting stronger in North America and Western Europe. While anti-agers tend to dominate beauty sales in most countries globally, sales of beauty-from-within products remain concentrated in just a few markets."
Euromonitor also said the growth nutricosmetics has been fueled by the trend of anti-aging, skin care and weight management at a time when "consumers want to look younger and stay healthy longer."
We all know true beauty when we see it. When someone glows with health and vitality, it's seen in their beautiful hair, nails and skin — and science has shown that it all comes from within.
Robin C. Koon is executive vice president at Best Formulations with more than 35 years of pharmaceutical experience in clinical pharmacy practice (also a retail drug chain executive overseeing operations, and in managed-care), and in nutraceutical/pharmaceutical manufacturing.
Subscribe and receive the latest insights on the health and nutrition industry.
Join 37,000+ members. Yes, it's completely free.
You May Also Like
---