Opportunities for Cosmeceuticals
Opportunities for Cosmeceuticals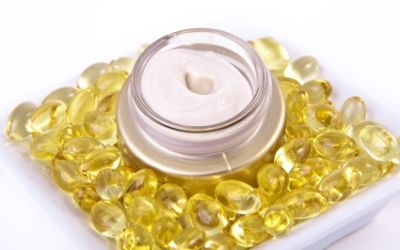 by Irina Barbalova and Ewa Hudson
The global beauty and personal care industry made a good recovery in 2010 on the back of a strong rebound in premium beauty sales and dynamic innovation activity in the industrys largest category, skin care. Despite its maturity, skin care is set to achieve further growth of around 3 percent per annum (real terms) to reach a little more than US$100 billion in 2015, one-quarter of which will be accounted for by anti-aging products. Premium anti-agers in the United States registered a significant 13-percent increase in value in 2010, the categorys strongest performance of the last five years. This is a strong testament to continued consumer demand for high-quality anti-agers and the loyalty of prestige shoppers to luxury brands.
As consumers continue to be preoccupied with a youthful appearance and age prevention, further advances in product formulations and greater scientific backing in the form of more sophisticated cosmeceutical offerings are lacking. While mainly the domain of the premium segment in the past, such innovation is increasingly being brought to the mass market as technically advanced formulations are now being seen in a rising number of budget beauty lines, both private-label and mass-branded versions.
Stem Cell Tech
LOréal replicated the gene technology and research that went into its high-end brand Lancôme Génifique in the more affordable version LOréal Paris Youth Code (half the price of Génifique) last year, while AS Watson-owned drugstore chain Superdrug in the U.K.  made the first mass-market breakthrough in plant-based stem cell active ingredients (PhytoCellTech Malus Domestica) with its Optimum skin care range earlier this year, retailing at a fraction of many high-end brands (£14.99).
Stem-cell technology is indeed becoming an interesting area of focus in the industry. To add to its existing portfolio of PhytoCellTech products derived from a rare Swiss apple, an ultra violet (UV)-tolerant red grape and an Alpine rose, Mibelle Biochemistry recently announced its next generation plant-based active ingredient, obtained from Moroccos endangered argan tree. While other stem cell actives are boasting skin regeneration, UV protection and resistance, PhytoCellTech Argan is reputedly targeting the deeper dermal stem cells where wrinkles originate.
And going even a step further in the expression of scientific research, a number of high-end brands are exploring the area of skin cells and human growth factors as part of anti-aging product formulations. Swiss company Neocutis has brought traditional medical research into the anti-aging cosmeceutical arena with the use of processed skin cell proteins (PSP) from cultured fetal skin cells, normally known for their wound-healing properties in medicine.
Straight from the Doctors Office
Most of the advances in cosmeceuticals are closely linked to the entrance of cosmetic surgery into the mainstream. As cosmetic surgery has become less invasive, skin care topical alternatives are becoming more medicinal in nature. Common active ingredients used in aesthetic medicine, such as hyaluronic acid (HA), retinoids and novel peptides, are gaining further credibility in anti-aging creams, with many brands now incorporating them into their latest offerings.
High-tech cosmetic innovation has spread across the entire beauty spectrum, not just skin care. Medicinal research and technology is also gradually pervading the color cosmetics category, namely anti-aging-positioned foundations and mascaras. The 2009 launch of Latisse from Allergan, an FDA-approved prescription eye lash growth treatment, paved the way for a number of non-prescription alternatives that have hit retail shelves of late, such as LOréal Paris Lash Boosting Serum and Rimmel Lash Accelerator, all touting eye-lash-growth benefits. Similarly, Lancôme Hypnôse Precious Cells Mascara has borrowed from its anti-aging expertise in skin care by using the same apple stem cell ingredient found in the Precious Cells skin care range and reputedly provides not only color and volume, but also regenerates lashes.
Global Beauty-from-within Market
Euromonitor estimates the global nutricosmetics market, comprising beauty-positioned supplements as well as foods and beverages, was worth around US$4 billion in 2010. At this point in time, Asia accounts for the majority of sales.
Euromonitors statistics show Chinas beauty-conscious spent nearly US$800 million on beauty supplements in 2010, and Japan is by far the largest market for dietary supplements, foods and beverages primarily positioned as beauty-enhancing. In 2010, beauty supplements accounted for an impressive 19 percent of Japanese dietary supplement sales, equating to US$1.3 billion in retail value. Japan was also the worlds top market for beauty-from-within-positioned foods and beverages, with sales amounting to US$777 million in 2010, with functional bottled water accounting for most of this. In comparison, sales of beauty-positioned foods and beverages in the entire Western European region totaled less than US$50 million.
The United States also lags behind. Despite a dietary supplements industry worth US$11 billion in 2010, supplements with a beauty positioning did not even account for a mere 1 percent of this. Beauty-from-within-positioned foods and beverages have not yet managed to gain a firm foothold in the U.S. market.
High Price, No Instant Gratification or Credibility
The industry was rather unfortunate with the timing of its major marketing push for nutricosmetics, which intensified around 2008, thus coinciding with the onset of the global recession. Consumer sensitivity to price peaked at that time, causing the failure of many such products, including Danones much-hyped beauty yogurt Essensis in France in early 2009.
The premium price issue is further compounded by the fact that, unlike topical treatments like creams, or minor procedures like Botox and dermal filler injections, nutricosmetics do not yield instant results. They have to be taken on a regular basis for several months until the consumer can hope to see noticeable results. For example, Innéov, a beauty supplement created in a joint venture between LOréal and Nestlé and available in many Western European countries, needs to be taken for at least six months to take effect, according to the manufacturer. Not only is this a long time to wait, but a consumer would need to spend upwards of 500, bringing nutricosmetics into direct competition with premium anti-aging creams and facial surgical treatments.
Another major hurdle is simply that consumers doubt the efficacy of nutricosmetic products, and regulatory bodies critical view is not helping matters. In May 2010, the European Food Safety Authority (EFSA) currently engaged in tightening EU regulation on food and health claims, rejected Innéovs claim that it can improve dry skin conditions. The U.S. regulatory environment is also quite prohibitive on this front.
A significant part of the problem is that nutricosmetics are still quite new in many markets, and regulatory bodies are trying to find their bearings when it comes to identifying appropriate ways of assessing these products. This is different from the Japanese situation, where the Japanese Ministry of Health and Welfare has a well-established way of benchmarking the quality and safety of nutricosmetic products. If the necessary criteria are met, the ministry issues a well-recognized seal of approval.
Emerging Markets
Clearly, a number of hurdles still need to be overcome, but nutricosmetics are here to stay. They may be getting off to a painfully slow start in North America and many European countries, but it is envisaged that future demand will be driven by highly industrialized countries aging consumer base wanting to maintain a youthful appearance and age gracefully.
Another key focus area for nutricosmetic players wanting to grow their global market share is well-off, middle-class consumers in high-growth emerging economies, such as the BRIC (Brazil, Russia, India and China) countries. For instance, in the near future, China is set to overtake Japan as the worlds biggest beauty-from-within market as its consumers become more affluent.
Brazils potential remains largely unrealized at this point. The country mustered a mere US$13 million spent on beauty supplements in 2010, even though it has a dietary supplements industry worth more than US$400 million and despite its consumers being infamously beauty obsessed. If the nutricosmetics industry is really going to move forward on a global front, it will have to focus its attention on markets such as these.
Ewa Hudson heads health and wellness foods and beverages research, and Irina Barbalova manages the research program for the global beauty and personal care industry at Euromonitor International . Hudson is responsible for working with the international client base of Euromonitors online Health and Wellness Foods and Beverages Passport. Barbalova has direct responsibility over the content, quality and evolution of Euromonitors Beauty and Personal Care research, which provides strategic analysis of the global market and in-depth coverage of the industry in more than 80 countries worldwide. Barbalova coordinates and leads the industry research teams to deliver information with unique and high-quality insight.
Subscribe and receive the latest insights on the healthy food and beverage industry.
Join 47,000+ members. Yes, it's completely free.
You May Also Like
---