New study backs Lute-gen lutein and zeaxanthin for memory support – article
New study backs Lute-gen lutein and zeaxanthin for memory support – article
Eye-opening research shows promise for meeting needs of growing—and greying—market.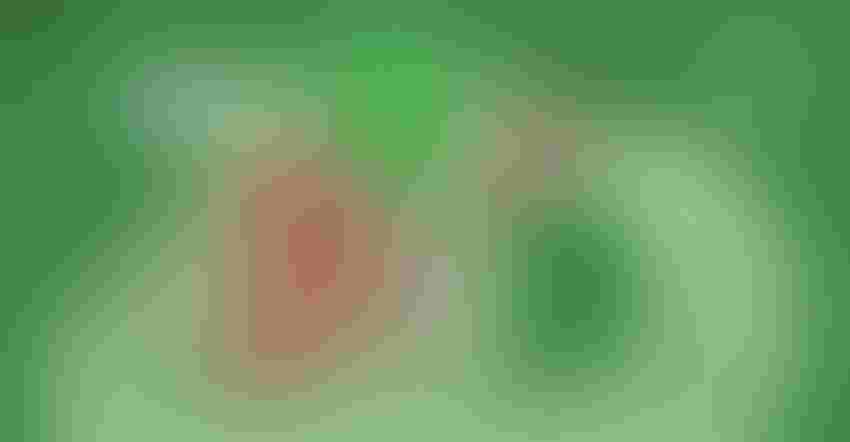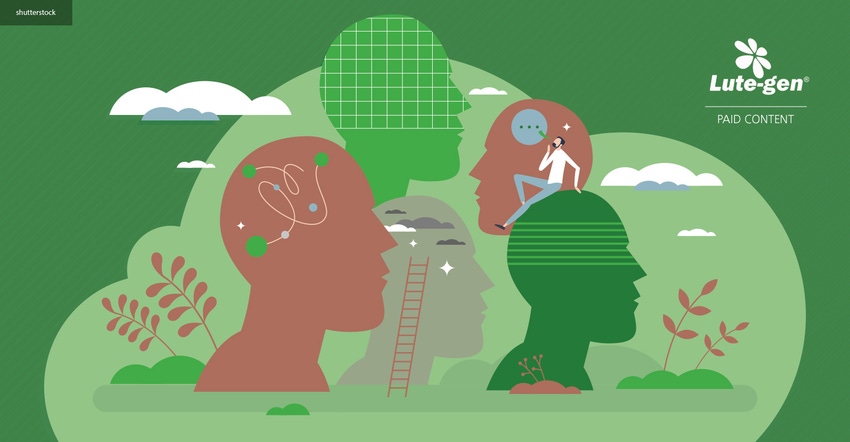 Sponsored by Nutralliance
Spend time looking for your phone this week? Or your keys? That's your episodic memory—and it's often the first type of memory to decline. Research1 indicates that this type of cognitive power may begin to weaken as early as age 45. A new study2 suggests that supplementing with two ingredients better known for their role in eye health may also support cognitive health—specifically visual memory, the ability to recall things we've seen, and episodic memory, things we've experienced.
Those familiar with lutein and zeaxanthin are likely in the know about eye health support, and there are studies indicating specific benefits from Lute-gen lutein and zeaxanthin for eye health. Lutein and zeaxanthin are fat-soluble, dietary carotenoids. Lutein is found in dark green leafy vegetables like kale. Zeaxanthin is found in yellow and orange foods such as egg yolks and oranges. They're also found in the human brain.  Lutein and zeaxanthin account for 66 to 77% of the total carotenoid concentration in human brain tissue.
Eyes health is integrally part of brain health, and studies have demonstrated a positive relationship between lutein and zeaxanthin intake and cognitive health. The latest, published in Frontiers in Nutrition, found that compared to the placebo, lutein and zeaxanthin supplementation was associated with greater improvements in visual episodic memory and visual learning. The two-arm, parallel-group, six-month randomized, double-blind, placebo-controlled trial was conducted among 90 volunteers aged 40-75. They received either 10 mg of lutein and 2 mg of zeaxanthin daily or a placebo.
Meeting demands for two growing markets
Supplement sales in the brain health category, which includes memory, focus and cognitive function, hit the $1 billion mark in 2020 and kept climbing, according to Nutrition Business Journal Condition Specific Report 2021. Sales that year grew 6.3% from 2019, in what NBJ analysts called "a solid gain…especially in a distraction-packed year." They estimate the market will grow by 4.7% in 2021. Then, they estimate, growth will accelerate. Researchers foresee 7.9% growth in 2022 and 10% growth by 2024.
Sales of healthy aging supplements grew by 8.9% in 2020, significantly more than double 2019's rate. NBJ forecasts the rate of growth will return to "normal" in 2021, with a 5.1% rate expected for a $633 million market. Remember, 73 million baby boomers are already between 57 and 75 years old—prime time for taking action against cognitive loss.
New study shows promise for carotenoids
This study included both male and female participants who self-reported problems in memory or attention. Researchers used the Computerized Mental Performance Assessment System (COMPASS), software that presents computerized cognitive tasks that assess memory and speed of performance, attention and visual learning.
The statistically significant difference in episodic memory scores between the group that received Lute-gen and the group that received the placebo included scores from immediate word recall, delayed word recall, location learning recall, word recognition and picture recognition. Superior improvements in visual learning, as measured by the computerized location learning task, were also observed. Lutein and zeaxanthin supplementation was well-tolerated with no reports of significant adverse effects.
The researchers concluded: Compared to the placebo, participants in the Lute-gen group consistently performed better at each trial. The results from this trial suggest that supplementation with lutein and zeaxanthin may improve visual memory and learning in people aged 40 to 75 years, with an average age of 59 years, and delivered over a shorter treatment duration of 6 months as opposed to 12-months as undertaken in previous trials.
Building on previous research
Zeaxanthin and lutein and cognitive performance have been explored previously in several human trials—including one focusing on much younger subjects. Similar to the newest study outlined above, this study3 with younger subjects found improvements in visual memory and performance. The placebo-controlled study on young adults aged 18–30 years, found that 12 months of lutein and zeaxanthin supplementation administered at the equivalent dose used in the study noted above was associated with improvements in an immediate and 30-minute delayed visual memory task. In another, year-long, placebo-controlled trial4 of adults aged 18 years and older with a mean age of 45 years, supplementation with lutein, zeaxanthin, and meso-zeaxanthin improved performance on visual episodic memory. That study used by a paired-associated learning task to measure results, also included improvements in verbal recognition memory.
Key relationship between visual memory and cognitive decline
Improvements in visual memory are valuable on their own. Maintaining visual memory may be even more important, however, considering the relationship that has been identified between visual memory and cognitive decline. Atwo-year longitudinal study5 associated better visual memory with a lower risk of cognitive deterioration up to two years later.
In another study6, worse spatial delayed recall of a group of objects was associated with a faster transition from pre-mild cognitive impairment (MCI: the stage between normal cognitive decline associated with again and the more serious decline of dementia, characterized by problems with memory, language, thinking or judgement) and mild cognitive impairment. Those with superior delayed spatial memory were 3.8 times more likely to remain cognitively stable than those with inferior spatial memory. And in another study7, poorer visual memory performance was associated with an increased risk of Alzheimer's disease up to 15 years later.
How do lutein and zeaxanthin support memory?
Scientists have yet to pinpoint exactly how lutein and zeaxanthin improve memory. Their antioxidant and anti-inflammatory effects may protect the relevant areas of our brain. It is also possible that the compounds strengthen memory processes in the cortex, cortical and subcortical structures and circuits within the hippocampus and medial temporal lobe. Visual memory, in particular, is associated with activation of the anterior and posterior temporal cortices.
As researchers work to discover exactly how the carotenoids help memory, opportunity for manufacturers of products that support cognitive health grows. And, for ingredients like Lute-gen lutein and zeaxanthin that offer multiple benefits to a growing market with an increasing concern about memory loss, the future carries lots of potential.
References:
[1] https://www.ucl.ac.uk/whitehallII
[2] Lopresti A.L., Smith J.S., et. al., The Effects of Lutein and Zeaxanthin Supplementation on Cognitive Function in Adults with Self-Reported Mild Cognitive Complaints: A Randomized, Double-Blind, Placebo-Controlled Stud." Front. Nutr., 2022, 17 Feb. doi.org/10.3389/fnut.2022.843512.
[3] Renzi-Hammond L.M., Bovier E.R., et.al. "Effects of a Lutein and Zeaxanthin Intervention on Cognitive Function: A Randomized, Double-Masked, Placebo-Controlled Trial of Younger Healthy Adults." Nutrients. 2017 Nov. 14;9(11):1246. doi: 10.3390/nu9111246. https://pubmed.ncbi.nlm.nih.gov/29135938/
[4] Power R., Coen R.F., et. al. "Supplemental Retinal Carotenoids Enhance Memory in Healthy Individuals with Low Levels of Macular Pigment in A Randomized, Double-Blind, Placebo-Controlled Clinical Trial." J Alzheimer's Dis. 2018;61(3):947-961. doi: 10.3233/JAD-170713. https://pubmed.ncbi.nlm.nih.gov/29332050/
[5] Campos-Magdaleno M., Leiva D., et.al., "Changes in visual memory in mild cognitive impairment: a longitudinal study with CANTAB." Psychol Med. 2021 Oct;51(14):2465-2475. doi: 10.1017/S0033291720001142. Epub 2020 May 7. https://pubmed.ncbi.nlm.nih.gov/32375918/ 
[6] Hyun Seo E., Kim H., et. al., "Pre-Mild Cognitive Impairment: Can Visual Memory Predict Who Rapidly Convert to Mild Cognitive Impairment?" Psychiatry Investig. 2018 Sep;15(9):869-875. doi: 10.30773/pi.2018.07.29.1. Epub 2018 Sep 5. https://pubmed.ncbi.nlm.nih.gov/30176706/
[7] Kawas C.H., Corrada M.M., et. al., "Visual memory predicts Alzheimer's disease more than a decade before diagnosis." Neurology. 2003 Apr 8;60(7):1089-93. doi: 10.1212/01.wnl.0000055813.36504.bf. https://pubmed.ncbi.nlm.nih.gov/12682311/
Subscribe and receive the latest insights on the healthy food and beverage industry.
Join 47,000+ members. Yes, it's completely free.
You May Also Like
---