New Hires, Congressional Honorees, Ingredient Updates Contribute to Recent News
New Hires, Congressional Honorees, Ingredient Updates Contribute to Recent News
In recent news, industry recognized congressional allies, announced ingredient partnerships and production technologies, shared research and recognition for novel ingredients, opened facilities and hired vibrant new talent.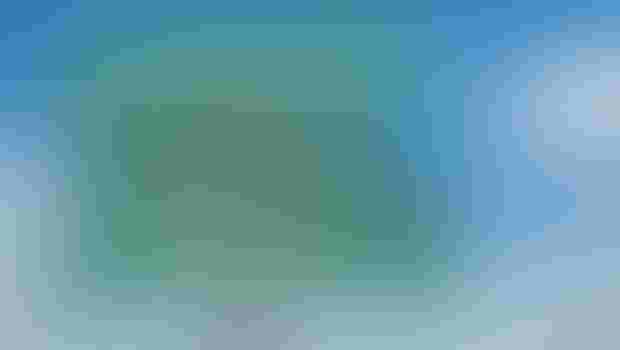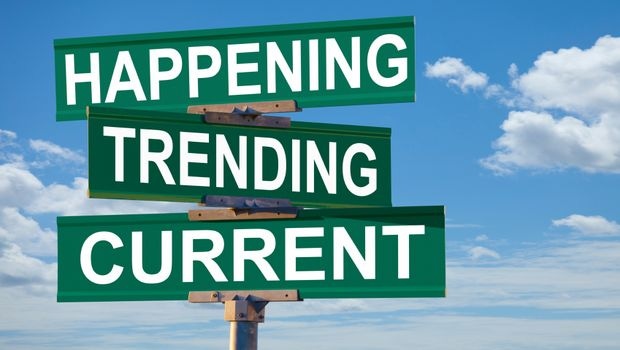 In recent news, industry recognized congressional allies, announced ingredient partnerships and production technologies, shared research and recognition for novel ingredients, opened facilities and hired vibrant new talent.
The Natural Products Association (NPA) recognized a bipartisan group of eight members of Congress with its Congressional Champion award. Members were recognized with the award for their commitment to the natural products industry and for educating their colleagues about the important role its products play in contributing to the health of millions of Americans.
"NPA would like to thank its Congressional Champions for their unwavering commitment to protecting consumers' access to safe and affordable supplements," said Dan Fabricant, NPA's executive director and CEO. "Not only does our industry promote healthy lifestyles for millions of Americans, it's also a boon for jobs and economic growth for local economies across the country."
Recipients of the 2016 Congressional Champion Award include:
• Senator Orrin Hatch (R-UT)
• Senator Martin Heinrich (D-NM)
• Senator Joe Manchin (D-WV)
• Senator Jerry Moran (R-KS)
• Representative Jason Chaffetz (R-UT)
• Representative Frank Pallone (R-NJ)
• Representative Erik Paulsen (R-MN)
• Representative Jared Polis (D-CO)
AIDP announced it signed an exclusive agreement with NutraEx Food Inc., a privately held Canadian corporation, to market and distribute SugarLike™ encapsulated sweeteners to the functional foods and nutraceutical industries. NutraEx Food's range of sugar substitute products will further enhance AIDP's position in providing functional food solutions.
AIDP has a strong existing range of functional food ingredients with excellent health qualities. "With SugarLike Encaspulated Sweeteners, we are adding to our full range of solutions for functional food and beverage producers," stated Alan Rillorta, director of protein and branded ingredients at AIDP. "NutraEx proprietary technology provides revolutionary improvement in taste of sweeteners and would lead to wider acceptance of vegetable protein beverages. People will no longer have to tolerate the off-taste of protein drink after a workout."
According to AIDP, the agreement will allow its clients to economically reduce sugar and calorie content without compromising the consumer's perception of taste.
COMERG, which creates natural extracts for food, pharmacy and perfumery products, unveiled its breakthrough extraction and purification technology, which it said is a significantly better alternative to the existing carbon dioxide (CO2) plant extraction.
According to the company, the new low pressure extraction (LPE) technology, which COMERG calls Atomic, is significantly safer, produces a higher yield, is faster to produce and is less expensive than current industrial-size CO2 extraction machines.
COMERG CEO George Stantchev, Ph.D., said the LPE advancement is "a game-changer for the food, pharmacy and perfume industries because it can produce up to six times higher yield than the CO2 technology in one- sixth of the time, while process cost is only one-sixth of the cost of CO2 process."
Atomic process combines two separate CO2 processes into one while creating a significantly greater yield in a fraction of the time (for example, a 3–50-minute cycle versus 300-minute cycle for a standard CO2 process).
LPE combines novel extraction methods based on tetrafluoroethane (TFE). TFE has long been overlooked to extract a wide range of compounds since the industry adopted CO2 and other methods. TFEs has very low boiling point and separates completely from the most volatile components of the extract, therefore leaving no residue in the end product. The extracts can be produced with high purity and on a large scale with extremely low cost.
OmniActive Health Technologies Inc.'s Vijaya Juturu, Ph.D., FACN, senior manager of global scientific and clinical affairs, will present findings from the study "Salacia Extract Improves Post-Prandial Glucose and Insulin Response: A Randomized Double-Blind, Placebo-Controlled, Crossover Study in Healthy Volunteers" at the Experimental Biology Conference, April 2 to 6 in San Diego. The randomized, placebo-controlled, double-blind trial was performed on normal, healthy individuals.
"Our purpose was to evaluate the acute effect of Salacia extract, an alpha-glucosidase inhibitor, on glucose and insulin response (to an oral sucrose load) in healthy individuals," stated Jayant Deshpande, Ph.D., CTO of OmniActive Health Technologies. "Through its ability to inhibit alpha-glucosidase enzyme, S[alicia]E[xtract] shows tremendous potential to support healthy blood glucose and insulin levels by decreasing carbohydrate absorption."
OmniLean Salacia extract was launched earlier this month. "OmniLean is a scientifically validated ingredient that represents a new class of ingredients from OmniActive which we call 'metabolic synergizers'," said Lynda Doyle, VP of global marketing at the company.
OmniLean provides a comprehensive approach to achieving multiple objectives of healthy metabolism—including healthy carbohydrate metabolism, fat metabolism, heart health and weight management—in one convenient, low-dose ingredient from a traceable, reliable supply chain. OmniActive's unique PlantActive™ verification process standardizes both bioactives and bioactivity to ensure consistent performance of OmniLean. OmniLean is a free-flowing powder for a variety of applications including tablets, capsules and powders—e.g., meal replacements, protein, etc.
Maypro's L-92™ probiotic ingredient won the 2016 NutrAward, making Maypro a four-time NutrAward winner. In past years, Maypro's AHCC®, Oligonol® and PQQ have all received the recognition.
The NutrAward recognizes products based on scientific merit, safety and efficacy, market potential, innovation and their ability to increase market credibility. The judging panel is made up of industry experts, scientists and nutritionists. Registered attendees for Natural Products Expo West were also given the opportunity to vote for their favorite ingredient and finished product.
Protected by patents, L-92 is supported by four published double-blind, placebo-controlled human clinical studies in both children and adults. With potential applications as a medical food, L-92 has been shown in human clinical studies to help with the dietary management of patients with psoriasis, allergic rhinitis and cedar pollinosis. The studies suggested L-92 could soothe and calm irritated skin, reduce redness and swelling, and reduce seasonal discomforts.
Manufactured from Lactobacillus acidophilus of human origin, L-92 is an innovation in the field of "zombie probiotics"—intentionally heat-sterilized "dead" bacteria which have been found to down-regulate an overactive immune system more effectively than their "live" originals.
Steve Yamada, chairman of Maypro Group, noted the product has achieved success in Japan—both in direct-to-consumer and mass market channels—so expectations for the U.S. market are high.
Archer Daniels Midland Co. (ADM) celebrated the official grand opening of its new, state-of-the-art flavor creation, application and customer service facility in Cranbury, New Jersey.
The 15,700-square-foot site is designed to provide customers with a creative and innovative environment for their product development. The space features a beverage bar dedicated to presentations, tastings and development; a dedicated lab for mint and oral care products; and state-of-the-art facilities, including a pilot plant, to enable the creative development of sweet and savory flavor creations for a wide range of other applications.
The innovation center is supported by a team of flavorists, mint specialists and application technologists. The space is designed to allow customers to be actively involved in the process of developing new products and applications, complete with a comfortable work area so customers can stay connected to their offices throughout the process.
"ADM has long been known in the industry as a reliable ingredient provider, and our recent acquisitions of WILD Flavors, Specialty Commodities, Harvest Innovations and Eatem Foods give us a whole new range of ingredients and flavors that allow us to provide fully integrated applications and solutions for our customers," said Vince Macciocchi, president of ADM's WILD Flavors & Specialty Ingredients business unit. "This facility provides a great way for us to work side-by-side with our customers to develop on-trend solutions to meet the unique demands of their consumers."
ADM also named Erik Heggen president, North American refined oils. Heggen joined ADM in 2001 and has held key roles in the North American refined oils group since 2008.
In his new role, Heggen will be responsible for overseeing ADM's North American vegetable oil refineries and ADM's oils and fats product portfolio in the region. He replaces Ray Bradbury, who was recently appointed president, risk management, for ADM's corn business unit.
Sabinsa announced Ajax Mohamed, Ph.D., was named resident director, Sabinsa Europe GmbH, the EU division of the Sami-Sabinsa Group of companies. That division recently marked its 10th anniversary with a Sabinsa on Wheels scientific conference.
Mohamed holds a doctoral degree in chemistry from AMU, Aligarh, India. In 1998, he became a DAAD fellow at George August University, Göttingen, Germany, for post-doctoral research, which he later continued at Goethe University at Frankfurt.
Mohamed has more than 20 years of experience in research and development (R&D), technical sales and marketing. After completion of his research work, he joined an international company in Frankfurt, Germany as sales and marketing manager. Before joining Sabinsa Europe in 2008 as vice president – sales, he headed the business-consulting unit of a Frankfurt-based company. For the last six years, Mohamed has also handled marketing and sales activities in Europe for Sami-Sabinsa group's associate company Organica Aromatics Ltd., which manufactures high-quality aroma chemicals and perfumery compounds.
"Dr. Mohamed combines a deep scientific background with Sabinsa's other hallmark, working closely with customers to support their production of safe and effective nutraceutical and cosmeceutical products," said Sabinsa-Sami founder Muhammed Majeed, Ph.D.
Nutralliance welcomed Tim Intfen as one of its regional account executives. Intfen brings more than 10 years of industry knowledge and ingredient sales expertise and will play an instrumental role in managing the company's continued expansion.
Previously, Intfen served as the western regional sales manager at Bioriginal (formerly Nutegrity and Cyvex Nutrition), and in the human nutrition division of Omega Protein Inc., leading providers of marine and plant oil concentrates, whey and plant proteins, and nutraceuticals. Intfen worked to develop business with key customers and diversify product offerings.
Intfen joins the team during an incredible growth period. Nutralliance has more than doubled sales since 2014, adding its fourth certified non-genetically manufactured organism (GMO) product and focusing on organic-compliant, clean-label vitamin E products.
PLT Health Solutions Inc. announced the appointment of Steve Fink as the company's director of marketing. Fink has more than a decade of marketing, product development and commercialization experience. Most recently, he was the global marketing business manager for Ajinomoto North America, where he led that organization's business-to-business (B2B) and business-to-consumer (B2C) marketing initiatives for branded bulk amino acid portfolios, R&D pre-scale pharmaceutical ingredient portfolios and retail sports supplements portfolios. In addition, Fink spearheaded the company's launch of the AjiPure active lifestyle retail nutrition brand from concept to global commercialization. Earlier in his career, Fink practiced law as a patent, trademark, copyright and intellectual property attorney. He is a member of the American Bar Association and the New Jersey state bar.
In his new role, Fink will represent the marketing function on PLT's new product development team, oversee new product launch efforts, support PLT's innovation partners with marketing strategies, and work closely with PLT customers in developing concepts for consumer products featuring PLT ingredients.
According to Devin Stagg, VP of corporate strategy at PLT Health Solutions, Fink's appointment is part of the company's continuing drive to function as a valued product development partner by understanding emerging consumer needs and developing and introducing ingredients that help its customers build strong brands. "In today's environment, strategic marketing is an essential capability—not only for the development and launch of relevant, market-ready ingredients, but also as a way to engage customers in leveraging those ingredient solutions to power winning consumer brands," Stagg said.
Gemini Pharmaceuticals Inc., a global manufacturer of science-based dietary and nutritional supplements for the past 33 years, announced the addition of Scott Koleda to its sales team as director of new business development/nutritional sales.
Koleda has more than eight years of experience selling and marketing contract manufacturing services to the dietary supplements industry. He was previously with NutraScience Labs LLC, in Farmingdale, New York. During his career, Koleda has worked with nutritional companies in every segment of the industry.
Concerning Koleda's new role, "His primary focus will be to expand our service sales to the brand owner/own label distributor segment of the dietary supplement industry," said  Mike Finamore, CEO of Gemini Pharmaceuticals Inc. "His background and experience will complement our existing sales team and will be a great asset to Gemini as we are committed to aggressively exceed our consistent year-over-year double-digit growth."
Subscribe and receive the latest insights on the healthy food and beverage industry.
Join 47,000+ members. Yes, it's completely free.
You May Also Like
---