NBJ experts assess trends driving natural products industry at SupplySide West
NBJ experts assess trends driving natural products industry at SupplySide West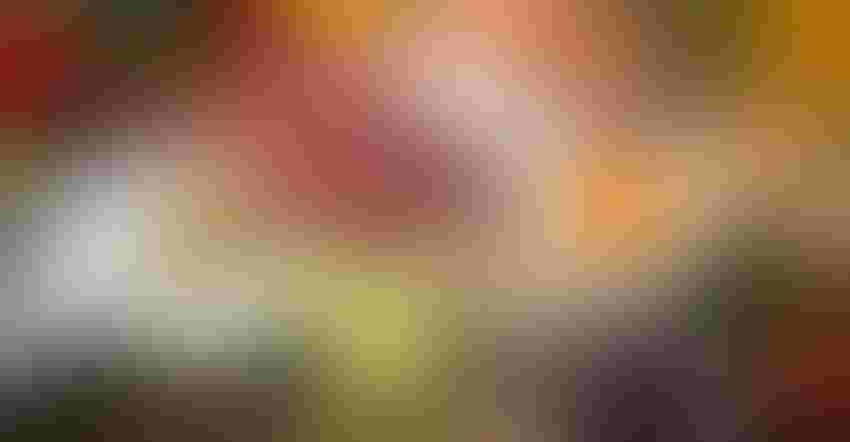 Modern life, holistic health and well-being and purpose-driven commerce are the cultural forces driving the natural products industry today, according to the NEXT trend framework.
On Nov. 2, at the SupplySide West conference in Las Vegas, Nutrition Business Journal Content and Insights Director Bill Giebler and Senior Industry Analyst Claire Morton presented the framework and research findings from the 2022 Trends & Innovation report, a collaboration between NBJ and NEXT.
The natural products industry seems chaotic "in an exciting way," Giebler said, "because the industry is full of innovation, new products and activity." 
Giebler and Morton examined consumer attitudes toward 40 trends specific to natural products and health and wellness categories.
Improving planetary and human health is the biggest overarching trend, Giebler added.
"That's what the natural products industry has always been about," he said. "This (the research) reinforces that and shows some new ways this is playing out in the market."
The NEXT framework also helps brands stand out in environmental stewardship, diversity and leadership.
Modern life 
Morton said the last few years had brought unprecedented circumstances for which consumers want convenient solutions. 
Therefore, consumers are looking for products that keep them healthy and support diet, digestive health and brain health. 
"We need convenient solutions in these modern times," Morton said. 
The second component of the modern life trend includes "Experiential Experimentation," including components like "flavor adventuring, craft and artisanal flavors, and texture, format and new experiences."
"Arguably, the most important of the modern life trends," Morton said, was the "power of science," which encompasses purpose-driven tech, science first and personalization.
Holistic health and wellbeing 
Consumers are moving away from highly processed, empty-calorie foods that dominated the past 50 years and toward whole-food, balanced nutrition. 
Within this subset, we find the macro-forces of ancient wisdom, plant wisdom, protein power and balancing micro-nutrients. This trend means time-honored processing and heritage ingredients, plant-based wisdom, vilifying sugar, carb-conscious eating and plant protein.
Purpose-Driven Commerce 
Morton said both entrepreneurs and consumers take responsibility for environmental health and social issues. But consequentially, businesses are feeling more empowered and challenged to solve problems in their communities and worldwide on which they depend on materials, ingredients and labor. 
Macro forces under purpose-driven commerce include progressive business models, optimizing materials, plant and people-first initiatives and ensuring consumer trust. Brands must ask themselves, "how are they telling the story, what is the transparency, and what certifications are there to ensure consumer trust?" Morton said.
Top 10 trends by consumer prediction market analysis
Giebler and Morton said the top 10 consumer predictions derived from a survey of 1,000 U.S. consumers ages 18 to 75 were: brain health, organic stewardship, immunity, digestive health, healthy fats, reducing waste, renewable energy, eating more plants, plant protein and responsible meat and dairy protein.
The 2022 Trends & Innovation report combines those findings with year-on-year social media activity analysis and comparison of exhibitors at Expo West 2022 vs. 2020 to identify innovations and positioning. 
Subscribe and receive the latest insights on the health and nutrition industry.
Join 37,000+ members. Yes, it's completely free.
You May Also Like
---