Natural skincare products: Considerations for consumers with sensitive skin
Natural skincare products: Considerations for consumers with sensitive skin
Skin care products without irritants, like gluten or certain acids, would interest the 30 million people affected by irritated/inflamed skin in the United States alone.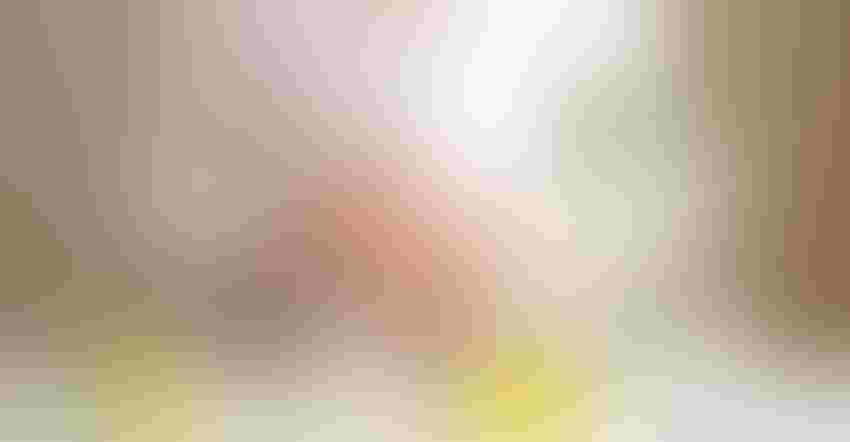 Natural skincare is having its day in the cosmetics industry. According to Statistica, the global skincare market will grow to US$180 billion in 2024. Even men are looking into skincare; a study by research firm Mintel found 1 in 3 dads are concerned with looking younger and 52 percent of men overall are most concerned with having a "healthy" appearance.
Consumers are increasingly interested in products with natural ingredients, as indicated by increasing Google searches for natural skincare brands in recent years. According to Google Trends, searches for "best natural skincare products" have increased 300 percent from January 2017 to January 2019; searches for "all natural skincare routine" have increased 250 percent; and searches for "all natural skincare" have increased 200 percent. Consumers are increasingly wary of potential effects of skincare ingredients commonly used in conventional products, such as parabens and sulfates, which have been linked to issues ranging from skin irritation1 to disruption of the body's systems.2 Consumers also now know products are not better simply because they are natural; some natural ingredients, like citrus and low-grade essential oils, can irritate sensitive skin.3
Corresponding with the trend of increased consumer awareness of natural skincare products is the rise of sensitive skin. In a recent Self article, Dermatologist Arielle Nagler, M.D., claims over half her patients report having sensitive skin. Increased skin sensitivities may be due to external factors such as pollution4 or exposure to certain skincare ingredients including some fragrances, preservatives and dyes.5 Other sensitivities may be due to internal factors such as food allergies, including gluten-sensitivity.6 Regardless, consumers are looking to solve the redness, inflammation and sometimes scaly irritations associated with sensitive skin.
Because plant-based skincare ingredients can differ in efficacy based on the quality of the components and the extraction process, some ingredients in natural skincare products can trigger or worsen symptoms for sensitive skin. A notable consumer segment is those who suffer from especially debilitating skin conditions, such as those with Duhring's disease as a side effect of celiac disease. Outlets that provide natural alternatives without irritants, like gluten or certain acids, would interest the 30 million people affected by irritated/inflamed skin in the United States alone.
The special needs of a growing consumer population
According to the Celiac Disease Foundation, about 1 in 100 people in the United States have celiac disease, but the bigger story is that approximately 6-7 percent of the U.S. population has gluten sensitivities, according to Alessio Fasano, M.D., director of the University of Maryland Center for Celiac Research. This growing population can't purchase skincare products simply because they have "natural ingredients." For gluten-sensitive consumers, avoiding gluten in their diets isn't enough to prevent flare-ups of the scaly, red skin of dermatitis herpetiformis, known as Duhring's disease. Yet few skincare brands have product lines that address this growing population.
Having inflamed skin is difficult even without having to worry about diet or skincare ingredients. Skin conditions negatively affect quality of life. Factors include self-consciousness, struggles with daily tasks, and even loss of productivity at work or school. People suffering from skin conditions spent an average of $489 out-of-pocket in 2012, according to Dermatologist Jonathan Silverberg, M.D. The emotional and physical burden of having these conditions drive consumers to find products that won't trigger their symptoms, and retailers can provide solutions with products that have natural ingredients that don't irritate skin.
Natural ingredients for a market itching for better skincare
The following are common natural ingredients to watch out, and alternative ingredients that better serve consumers with sensitive skin.
Tea tree oil
Tea tree oil is a popular ingredient and incorporated into natural skincare products to combat blemishes and provide fragrance. Despite its popularity, some consumers experience unwanted side effects. Contact with tea tree oil can cause contact dermatitis or skin irritation for some people.7
Alternative: Hemp seed oil
Hemp seed oil comes from cold pressing hemp seeds. Contrary to what some might think, hemp seed oil has zero tetrahydrocannabinol (THC) and only trace amounts of cannabidiol (CBD). Hemp seed oil is a favored ingredient among those prone to acne breakouts and blackheads because it doesn't clog skin pores, it's hypoallergenic, and brings the skin's oil production to a state of balance.
Ylang ylang oil
Ylang ylang oil is popularly used in aromatherapy as a stress reliever. It is a rising star in skincare products and used to soothe irritations8 and prevent acne.9 However, consumers have experienced allergic reactions to this ingredient. Contact with ylang ylang oil can cause redness and, in rare cases, hyperpigmentation on the skin.10
Alternative: Copaiba oil
Copaiba oil comes from trees found in the Amazon jungle. The oil has traditionally been used as an antiseptic, wound-healer, pain-reliever and anti-inflammatory. It's renowned for its anti-inflammatory properties,11 and has proven wound-healing benefits.12 Research suggests copaiba oil can improve the appearance of acne13 and soothe psoriasis.14
Lanolin
Lanolin is a popular ingredient in natural skincare products that acts as an emollient. Lanolin is commonly added to moisturizers to hydrate and soothe skin, and is also used to facilitate the absorption of chemicals when used as an ointment.15 Though considered generally safe for use in cosmetics, allergic reactions to the ingredient have been reported, especially in populations with compromised skin.
Alternative: Aloe vera
Today, aloe vera is a go-to ingredient to aid with skin problems. Yet, when addressing the needs of consumers with sensitive skin, it's important to consider the quality of products using aloe vera. Regardless of its effectiveness as a natural anti-inflammatory, moisturizer and anti-acne component,16 proper extraction of aloe vera gel is critical to ensure its bioactive components are retained.17
According to a report by Lonza, skin concerns continue to drive consumers' health and beauty purchases, where skincare makes up nearly a quarter of global beauty and personal care sales. As many marketing research firms agree, the skincare market is only expected to grow. While natural ingredients in skincare are not a novelty, it's still an exciting time in the industry because there remains a lot of room for innovation. The more that we share information and learn from scientific studies, the more high-quality natural products will be available to consumers with sensitivities and allergies.
As Sativa Skincare's brand manager, Sarah Salyer is an advocate for hemp-based, sustainably sourced natural products that combine eco-friendly ethos with naturally beneficial skincare. After graduating from Arizona State University's college of Architecture & Design with a minor in Sustainable Development, she moved abroad to Belize expecting to begin her career in sustainable development research. It was in Belize where Sayler first became inspired to combine beauty and natural products as she worked on both sustainability projects and as a makeup artist for over 300 destination weddings. She carried her interests back to the United States as she became a professional skincare specialist and a licensed esthetician, with stints at Bloomingdales, Stila and other brands.
References
Ishiwatari S et al. "Effects of methyl paraben on skin keratinocytes." J Appl Toxicol. 2007 Jan-Feb;27(1):1-9.

Boberg J et al. " Possible endocrine disrupting effects of parabens and their metabolites." Reproductive Toxicology. 2010;30(2):301-31

Dosoky N, Setzer W. "Biological Activities and Safety of Citrus spp. Essential Oils." Int J Mol Sci. 2018 Jul;19(7):1966.

Mancebo SE, Wang SQ. "Recognizing the impact of ambient air pollution on skin health." J Eur Acad Dermatol Venereol. 2015 Dec;29(12):2326–2332.

Zukiewicz-Sobczak W et al. "Allergy to selected cosmetic ingredients." Postepy Dermatol Alergol. 2013 Oct;30(5):307–310.

Bonciolini V et al. "Cutaneous Manifestations of Non-Celiac Gluten Sensitivity: Clinical Histological and Immunopathological Features." Nutrients. 2015 Sep;7(9):7798–7805.

Jack AR, Norris PL, Storrs FJ. "Allergic contact dermatitis to plant extracts in cosmetics." Semin Cutan Med Surg. 2013 Sep;32(3):140-6.

Han X, Beaumont C, Stevens N. "Chemical composition analysis and in vitro biological activities of ten essential oils in human skin cells." Biochim Open. 2017 Apr 26;5:1-7. DOI: 10.1016/j.biopen.2017.04.001.

Orchard A et al. "The in vitro antimicrobial evaluation of commercially essential oils and their combinations against acne." Int J Cosmet Sci. 2018 Mar 24. DOI: 10.1111/ics.12456.

Hern Tan Lt et al. "Traditional Uses, Phytochemistry, and Bioactivities of Cananga odorata (Ylang-Ylang)." Evid Based Complement Alternat Med. 2015;2015: 896314.

Veiga Junior VF et al. "Chemical composition and anti-inflammatory activity of copaiba oils from Copaifera cearensis Huber ex Ducke, Copaifera reticulata Ducke and Copaifera multijuga Hayne--a comparative study." J Ethnopharmacol. 2007 Jun 13;112(2):248-54.

Feitosa DJS Junior et al. "Effects of Copaiba oil in the healing process of urinary bladder in rats." Int Braz J Urol. 2018 Mar-Apr;44(2):384-389. DOI: 10.1590/S1677-5538.IBJU.2017.0143.

da Silva AG et al. "Application of the essential oil from copaiba (Copaifera langsdori Desf.) for acne vulgaris: a double-blind, placebo-controlled clinical trial." Altern Med Rev. 2012 Mar;17(1):69-75.

Gelmini F et al. "GC-MS profiling of the phytochemical constituents of the oleoresin from Copaifera langsdorffii Desf. and a preliminary in vivo evaluation of its antipsoriatic effect." Int J Pharm. 2013 Jan 20;440(2):170-8. DOI: 10.1016/j.ijpharm.2012.08.021.

Zirwas M, Stechschulte S. "Moisturizer Allergy." J Clin Aesthet Dermatol. 2008 Nov;1(4):38–44.

Surjushe A, Vasani R, Saple DG. "Aloe vera: A short review." Indian J Dermatol. 2008;53(4):163–166.

Ahlawat KS, Khatkar BS. "Processing, food applications and safety of aloe vera products: a review." J Food Sci Technol. 2011 Oct;48(5):525–533.
Subscribe and receive the latest insights on the health and nutrition industry.
Join 37,000+ members. Yes, it's completely free.
You May Also Like
---