Natural skin resilience with thymoquinone
Natural skin resilience with thymoquinone
Thymoquinone, found in Nigella sativa (black cumin seed) oil, has shown scientific potential for a range of beauty and skin health applications.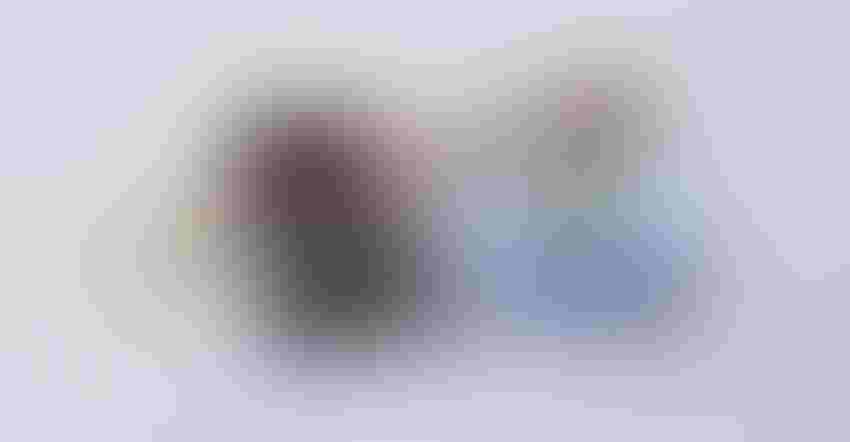 From beach time and athletic activities to pool parties and barbecues, many people are vigilant in the summertime about applying sunscreen before heading outdoors. However, protecting skin from the sun doesn't end when things cool off. Consumers are becoming increasingly aware of the importance of year-round natural sun protection, just as they are mindful of the benefits of minimally processed natural foods and personal care products for maintaining good health.
Commercial sunblock and sunscreen are measured by sun protection factor (SPF), a scale that quantifies the blocking of ultraviolet (UV)-A and UV-B light from penetrating the dermal layers of the skin.1 Natural solutions, however, are not so clearly evaluated or defined. In fact, constituents of plants and algae can have natural mechanisms of dermal protection when consumed or applied in the right form. This approach, particularly if combined with modern sun protection methods, can offer support for robust skin resilience.
Supplementation is not a one-and-done event, so turning to natural sun protection solutions is a year-long opportunity to influence healthier aging factors within the skin and strengthen it against potential damage, all while maintaining functions necessary for the entire health of the body. For example, vitamin D synthesis is decreased or eliminated when using a high SPF sunscreen because it completely blocks access to a sufficient quantity of UV-B light.
Multiple factors also affect the strength of UV transmission, including latitude and altitude, time of day, season, pollutants, accessibility to shade, as well as agents within the skin like melanin. As many consumers have experienced firsthand, just because it is a partly cloudy day or snow is covering the ground, that doesn't mean the skin is protected from UV radiation. This is because clouds do not fully block UV radiation and snow reflects up to 85% of UV-B light. Even shade does not offer full protection, depending on what is providing the shade.2 By adding natural agents to the daily dietary routine such as thymoquinone—the key active in Nigella sativa (also known as black cumin seed) oil—consumers will be better prepared no matter the circumstances.
Thymoquinone and UV defense
Nigella sativa oil has thousands of years of history as well as modern-day research to substantiate thymoquinone's therapeutic potential for a variety of challenges. While evidence suggests ancient Egyptians used Nigella sativa oil for beauty and skin health, research into its effects on the skin is recent, with clinical reports and peer-reviewed papers appearing only over the last few years.
A 2021 study on the therapeutic effect of thymoquinone on UV-A irradiation found that consuming full-spectrum Nigella sativa oil helped to alleviate cytotoxicity, oxidative stress, inflammatory responses and mitochondrial dysfunction in keratinocytes, the major cell within the outer layers of the skin.3 Looking closer at the inflammatory response, the researchers found that thymoquinone from full-spectrum Nigella sativa oil was able to support better skin protection because of a reduction of inflammatory cytokines interleukin (IL)-4, IL-5 and interferon (IFN)-gamma and inhibition of cyclooxygenase (COX)-2 expression, which normally increases in response to excessive UV exposure.
To support the systemic effects of thymoquinone, its bioavailability must be shown via dietary intake of Nigella sativa oil. Unpublished TriNutra studies showed thymoquinone from Nigella sativa oil is bioavailable, demonstrated by finding thymoquinone in the blood stream after ingestion and peaking at 24 hours after intake. Entry into the blood circulation allows the ingredient to be carried to multiple organs from within, including the skin.
The protective benefits of thymoquinone from Nigella sativa oil aren't exclusive to oral consumption. The ingredient has also shown to provide effective skin protection when used as a cosmeceutical, applied topically. The SPF value of Nigella sativa has been found to be greater than 2 and therefore provides sufficient protection to be used externally and protect from UV-B exposure.4 This is in addition to the biological activity of the oils having shown to provide extensive external applications for various dermatological challenges, per internal TriNutra data. Other studies sponsored by the company have further confirmed Nigella sativa oil's ability to provide enhanced protection to the skin while leaving it healthier and more vibrant.
Seeing the light
When it comes to sun protection, supplementation with natural compounds is a smart choice for long-term skin health and resilience. Exposure to UV-A and UV-B light can have serious implications on the body, from the short-term effects of sunburn to the potential lasting damage to skin.
As a strong antioxidant, thymoquinone from Nigella sativa oil is able to help support the body against UV-induced reactive oxygen species (ROS), providing effective skin protection from within.2 Additionally, chronic exposure to UV radiation can influence photoaging and immunosuppression. The benefits of both internal and external application of thymoquinone have shown to support functions essential to skin protection and recovery.
A bold new picture is emerging as more information comes to light about the photoprotective effects of specific plant constituents along with the natural sunscreen potential from natural oils. Modern technology is offering crucial insight, providing consumers with options that don't require synthetic chemicals. Nigella sativa oil's support for skin health from both within and without may help consumers more easily prepare to get out of the house and enjoy a sunny day, no matter the season. At a time when consumers want clean, wholesome and effective options for skin care, Nigella sativa is a natural option to consider helping meet demand.
A consultant with over 20 years' broad experience in business development, marketing, sales, and research and development (R&D) within the ingredients market for cosmetics and nutraceuticals, Liki von Oppen-Bezalel, Ph.D., has held director positions at several companies, currently including TriNutra. She is a pioneer, trend- and tone-setter in the field of beauty from within/nutricosmetics. Von Oppen-Bezalel graduated from the Hebrew University of Jerusalem, Israel, in microbiology and biotechnology, and completed her doctoral work at FDA's National Center for Toxicological Research.
Patricia M. O'Connell, product success manager for Barrington Nutritionals, is a health and wellness executive with 17 years in the food and dietary supplements industry. Degrees in biochemistry and environmental biology, as well as an MBA, inform her unique skillset. O'Connell understands the rigors of manufacturing, quality and safety, and has honed her ability to identify botanicals, vitamins and minerals as bioagents and explain their pharmacological effects, along with insight into commercializing to scale and perfecting the message that nutritional intervention works. Her career also included time with Coca-Cola, Ball Horticultural Co., Nephron Pharmaceuticals Corp., Valensa International, Curaleaf, and XYMOGEN/WholeScripts.
References
1 Mansuri R et al. "Potential of Natural Compounds as Sunscreen agents." Pharmacog Rev. 2021;15(29):47-56.
2 Jansen R et al. "Photoprotection: part I. Photoprotection by naturally occurring, physical, and systemic agents." J Am Acad Dermatol. 2013;69(6):853.e1-12,865-866.
3 Liang J et al. "Thymoquinone, extract from Nigella sativa seeds, protects human skin keratinocytes against UVA-irradiated oxidative stress, inflammation and mitochondrial dysfunction." Mol Immunol. 2021;135:21-27.
4 Eid AM et al. "A Review on the Cosmeceutical and External Applications of Nigella sativa." J Trop Med. 2017;2017:7092514.
Subscribe and receive the latest insights on the health and nutrition industry.
Join 37,000+ members. Yes, it's completely free.
You May Also Like
---