Natural beauty, personal care: 2016 year in review
Natural beauty, personal care: 2016 year in review
As consumers continue to seek natural solutions for their beauty and personal care needs, the market is expanding to meet the needs of consumers via advancements in technology and research, utilizing technology to reach beauty consumers, and addressing the needs of consumers in areas such as sun and pollution protection.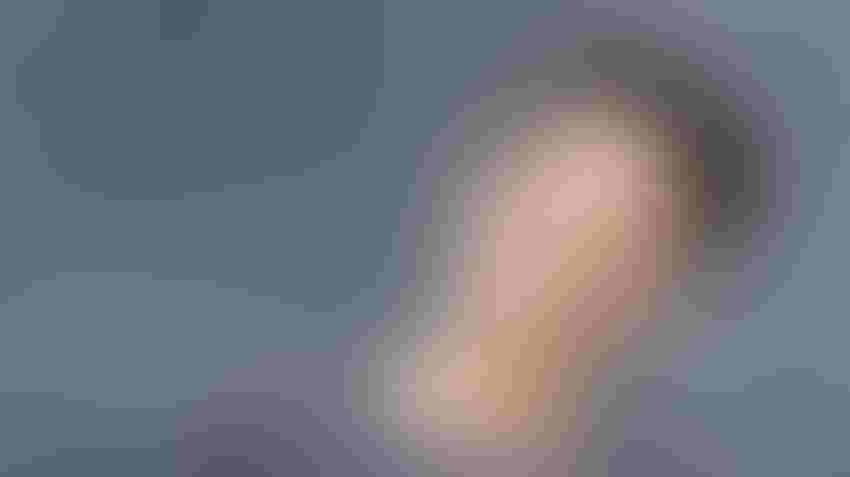 In 2016, the natural beauty and personal care categories saw new demands, as well as corresponding innovation and developments. As consumers continue to seek natural solutions for their beauty and personal care needs, the market is expanding to meet the needs of consumers via advancements in technology and research, utilizing technology to reach beauty consumers, and addressing the needs of consumers in areas such as sun and pollution protection.
Innovation drivers: Ingredients, collaboration, technology
In 2016, ingredient suppliers and product developers innovated to tackle the beauty and personal care needs of consumers with novel ingredients. In fact, a workshop at SupplySide West in Las Vegas, Oct. 4-8, focused on novel ingredients for beauty, looking at considerations such as sourcing, sustainability and marketing. Some ingredients discussed during the presentation include tualong honey and dragon's blood.
Further, several novel ingredients for beauty were launched or showcased on the expo hall floor at SupplySide West, including Maypro's cherry blossom (sakura) extract, with benefits to skin elasticity, pore size and dryness of skin, and Improve USA's Enderma, a topical anti-aging ingredient derived from aloe. (Improve USA is owned by Pharmachem Labs.)
Other novel ingredients popping up in the beauty and personal care categories in 2016 include skin health-promoting Ribetril™ A, found in selected varieties of red and black currant (Ribes rubrum, Ribes nigrum) and manufactured by Asiros, and cannabinoids for skin health.
Further supporting development in the beauty category was collaboration and innovation among companies to meet the needs of consumers. Several companies took steps in 2016 to increase innovative efforts in the beauty category, including Croda International Plc, which acquired the technology portfolio of Inventiva Ltda., based in Porto Alegre, Brazil. This transaction, completed by Croda Brazil, added Inventiva's encapsulation and delivery system technologies to the company's range of ingredients for the personal care industry.
Additionally, Total Fluides, an international producer and marketer of high-purity fluid alkanes, and Seppic, a designer of cosmetic specialty ingredients, signed an agreement in 2016 for emollient development and marketing to meet the "increasingly high expectations of cosmetic formulation chemists and consumers for naturality, ingredient safety and the sensorial feel of products."
BASF and the French biotechnology company CYTOO also joined forces in to develop and test active ingredients that contribute to increase skin firmness in skin care applications.
Technology was another driver in the beauty market in 2016, which is increasingly impacting how consumers shop for beauty products, along with how they connect with brands in 2016.
Technological advancements allow personalized beauty solutions in the U.S. market on various levels, and brands that managed to capitalize on personalized approaches in 2015 saw high double- to triple-digit growth, according to Kline's 2016 Cosmetics & Toiletries USA report. Driven by these high-growth brands and particular product categories, sales of cosmetics and toiletries increased by 3.8% in 2015. The report also noted both large and niche brands are utilizing the power of social media to connect with target consumers.
What's more, a 2016 report from Mintel, "Beauty Retailing – US – January 2016," underscored the importance of technology in the beauty community, showing 45% of beauty consumers prefer to search for product information in-store on their mobile device rather than ask for assistance from a sales associate. Additionally, two in five (39%) consumers are interested in using, or have used, a store-provided tablet to research beauty products available.
Demand for solutions: Natural sun, pollution protection
Golden, sun-kissed skin is a thing of the past. In 2016, consumers are looking to protect their skin from the sun—naturally.
This trend was evident at Natural Products Expo West in Anaheim, California, March 9-13, where several companies launched mineral-based sunscreens featuring zinc for sun protection. Innovative formats, such as sticks and sprays, were launched by companies including MyChelle (Sun Shield Clear Spray and Clear Stick) and Babo Botanicals (Sheer Zinc Sunscreen spray and stick). Goddess Garden's Face the Day Sunscreen & Firming Primer offers sun protection from zinc as well as Buddleja (antioxidant-rich, protects against UV-induced damage), chicory root (provides immediate firming effect, naturally mimics the collagen-boosting activity of retinol), and vitamin B3 (reduces the appearance of fine lines, wrinkles and dark spots, and improves elasticity).
The demand for natural sun protection was further supported with two filings from the Natural Products Association (NPA) with the U.S. Food and Drug Administration (FDA) encouraging the adoption of standards that would result in the availability of more natural ingredients in sunscreen for consumers. NPA called on the FDA to clarify what it considers an active ingredient in sun protection products and to also amend the approval process to allow more applications for new products. 
At Vitafoods Europe in Geneva, OmniActive Health Technologies presented a recent study on lutein and zeaxanthin isomers (Lutemax 2020), which showed multiple skin benefits including protecting the skin against the damaging rays of the sun. Additionally, research was published in 2016 showing high consumption of dietary carotenoids increases skin yellowness (similar to skin tanning effect) and fasting plasma carotenoid concentrations, offering a solution to those seeking tanned skin without increased sun exposure.
Perceptions of pollution are increasingly influence the personal care market. Among efforts in 2016 to combat pollution negative effects on skin, Croda launched Citystem™. Developed from an eco-designed HTN™ plant cell culture process and sustainably produced, Citystem counteracts the effects of pollution while offering effective protection against aggressions. Proven instant and long-term cosmetic benefits include: protection of skin cells from the penetration of pollutants; removal and neutralization of toxic oxidant species; strengthening of the skin barrier; and repair of cell metabolism.
On the regulatory front
"Natural" claims on personal care products are becoming more prevalent as demand for natural products rises. However, manufacturers are marketers must be careful when making natural claims, as such products are under close watch by regulators. Earlier this year, four marketers of skin care products, shampoos and sunscreens agreed to settle charges that they falsely depicted their products as "all natural" or "100% natural." The products contained synthetic ingredients, such as dimethicone, ethhexyl and glycerin, according to FTC.  
The topic of proper claims for beauty products was also discussed in this INSIDER video, featuring Angela Diesch, attorney at Kronick Moskovitz Tiedmann & Girard.
Subscribe and receive the latest insights on the healthy food and beverage industry.
Join 47,000+ members. Yes, it's completely free.
You May Also Like
---