Latest F&B Product LaunchesFrom Pizza to Vodka
Latest F&B Product LaunchesFrom Pizza to Vodka
The industry continues to spice things up and create funky and clever products. Here's several new product and food and beverage ingredient launches—from spicy pizza flavors and energy drinks to fruit punch sans HFCS and season blends for salty snacks.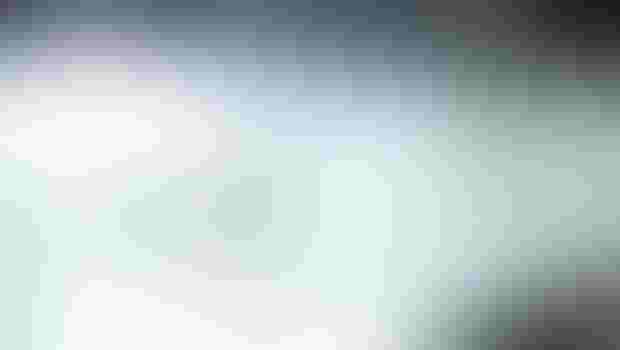 The industry continues to spice things up and create funky and clever products. Here's several new product and food and beverage ingredient launches—from spicy pizza flavors and energy drinks to fruit punch sans HFCS and season blends for salty snacks.
Tombstone Pizza introduced two new limited-edition bold flavors—Diablo with a spicy chorizo, jalapenos and sweet red peppers with real Wisconsin mozzarella cheese and fiery Sriracha tomato sauce on a preservative-free crust; and Bratwurst Pizza with premium bratwurst, green bell peppers, onions, a blend of real Wisconsin cheddar and mozzarella cheeses, and its zesty tomato sauce with a hint of spicy brown mustard on a preservative-free crust.
Realtree® Outdoor Energy, an energy drink brand for living life outdoors, introduced two new flavors:  Emerald Ice™ and Bush Master™.
"One of the things that continues to drive this brand is that we're always looking at ways to enhance our consumers' experience," said Peter Gyimesi, chief marketing officer, J&M Concepts LLC. "As our loyal fan base continues to grow, the diversity of their taste buds grows with it. These new flavors were born out of the feedback we've received from consumers, and we think they complement our existing flavors extremely well."
Emerald Ice is a crisp, energy-packed beverage with a lime-lemon taste that offers a delicious and refreshing alternative to the sugary limeades currently on the market. Bush Master is a cool drink with a dry finish that tastes like a cola with a splash of cherry and grape, making it the perfect energy boost and flavor profile for the avid outdoorsman.
PRAIM Group—a food licensing, marketing and distribution company best known for its all-natural chocolate bars in chic and humorous packaging—is introducing new designs featuring premium candy items such as jelly beans, cookies & cream patties and candy-coated peanuts. All the new candy designs are in 2-oz. packaging.
The Jelly Bean designs come in nine everyday chic designs with various sentiments including "Happy Birthday," "Keep Calm and Eat Candy," "Smooch," "Thank you" and more. The Cookies & Cream Patties are all holiday designs and include DreamWorks' "Frosty the Snowman" and two original designs by PRAIM Group called "Elf Treats" and "Stuff It," while the Candy-Coated Peanuts are in a "Reindeer Dropping" Christmas design that's laugh-out-loud funny. The new chocolate designs feature a DreamWorks "HOME" bar based on the blockbuster movie, "Mensch On A Bench" for Jewish holidays and new original every day and holiday designs. In addition, PRAIM Group will introduce two new Friendly's designs using the iconic logo from the 80-year-old restaurant chain. The bars are in milk and dark chocolate, are 3.5 ounces, kosher and all-natural. 
Capri Sun reformulated and repackaged its drinks and fruit juice line, as well as launched a new ad campaign. The changes include:
No High Fructose Corn Syrup: Capri Sun has removed HFCS from all its products.
Fewer Ingredients: The brand has gone even further by reformulating its product to use fewer ingredients: filtered water, sugar, juice, citric acid and natural flavor(s). In addition, all products are now made with real sugar and have 10 fewer calories and 3 g less sugar per pouch in hopes to drive +25 billion calories out of the aisle.
Updated Pouch & Box Packaging Design: All pouches still have the clear-bottom (launched in February 2014) so that consumers can see inside their drink. In addition, an easy-to-read ingredient label is now listed on the front of the box reinforcing Capri Sun's commitment to no artificial sweeteners, artificial preservatives, colors or flavors.
New advertising campaign: New broadcast TV ("Push Play" and "Rules") and print ads were released earlier this year encouraging consumers—especially parents—that a healthy childhood starts through active play.
Wixon introduced its latest blends to topically season salty snacks, offering dessert tastes for any time of day. The new topical seasonings include:
Banana Split: Reminiscent of the favorite sundae, this makes snacks indulgent, with flavors of cocoa, pineapple, strawberry, and banana.
Chocolate Coconut: Coconut blends with cocoa to create a seasoning with tropical flair.
Cookies & Cream: This rich concoction of chocolate, cream, and vanilla makes snacks taste like a treat.
Maple Caramel: Make 'popables' luscious with brown sugar, maple sugar, butter, and caramel.
Mocha Cayenne: A combination of sweet and spicy, this topping features cocoa, cream, sea salt, smoked paprika, and chipotle chili pepper, plus instant coffee for a kick.
Steviva Ingredients, a global custom sweeteners supplier, launched a full line of monk fruit-stevia sweetener blend solutions. The MonkSweet™ portfolio is comprised of five all-natural sweetening systems and grades, bringing together optimal levels of proprietary monk fruit (lo han guo) and stevia or erythritol. Each of the MonkSweet formulations can assist manufacturers in the quest for clean-label sugar reduction, easily plugging into formulations to replace sucrose or high fructose corn syrup. The result is a reduction in calories and reduced sugar on nutritional labels while simultaneously enhancing flavor. 
Designed for beverages, cereals, confectionery products, desserts, fruit products, ice cream, jams and jellies, meal replacement bars and snacks, MonkSweet is highly soluble, as well as non-fermenting.  It is appropriate in a wide range of formulations because it works well with other sweeteners and is heat, shelf and pH stable. 
Blue Vase Marketing announced the spring 2015 launch of EMORY Vodka, conceptually inspired by one of today's leading artists and the only vodka to originate from the art world since Romero Britto aligned with Absolut.
EMORY Vodka is 100-percent corn-based and naturally gluten-free, and is six times distilled during the fermentation process. EMORY Vodka has been positioned as one of the first artist-inspired premium vodka lines introduced to the beverage industry during this year's Wine and Spirits Wholesalers of America Annual Convention in Orlando in April. New York based artist Blake Emory developed a unique extension of his existing Zebra Love oil on canvas signature collection for the brand design of EMORY Vodka.
Arla Foods Ingredients developed a whey-protein solution that enables dairies to produce low-fat soft ripened cheeses that taste as good as the full-fat versions. Nutrilac® SoftCheese makes it possible to reduce fat in soft ripened cheese by 50 percent with no loss of creaminess. It is supplied as a white powder that is simply added to the cheese milk prior to the pasteurization stage. Overall, it adds no extra cost to the manufacturing process because it increases the final yield in the region of 10 to 20 percent. This means it more than pays for itself in the form of greater output.
Subscribe and receive the latest insights on the healthy food and beverage industry.
Join 47,000+ members. Yes, it's completely free.
You May Also Like
---