INSIDER Profile: Wonders from the Sea
INSIDER Profile: Wonders from the Sea
John Croft, 82, shares his experience as a marine researcher and tells how one particular ingredient has drastically changed lives.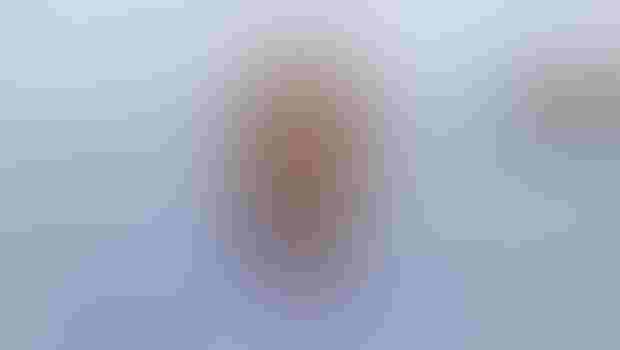 Take a step back in time to 1974, when the 41-year-old John Croft had just recently departed from England and arrived in New Zealand, where he began a new job as a scientific director for a small fishing company. The company worked to develop mussel farms, as mussels were popular food sources for New Zealanders.
During this time, a group of forward-thinking scientists in the United States began researching marine ingredients for cancer treatment, and New Zealand's green-lipped mussel flashed brightly on their radar. Croft and his team, the only ones farming the sea for these unique mussels, sent samples to the United States for scientists to screen. Unfortunately, the mussels could not provide a successful cancer treatment, but they did demonstrate significant anti-inflammatory activity.
At that point, another company commissioned Croft to further investigate the substances within the mussels, find out how to produce them, and also determine whether or not products could be developed from them. With the help of the Auckland University department of medicine and a team of researchers, Croft helped introduce the first green-lipped mussel product in New Zealand. This feat launched Croft's career in the marine industry and marked New Zealand's role as a developer of marine products.
A witness to 'miracles'
Jump forward to 2015, where Croft, 82, now serves as an independent scientific consultant specializing in marine ingredients. Croft travels internationally to present lectures on the goldmine of natural ingredients living under the sea, and he recently wrote a book on the power of marine ingredients for fighting the negative effects of aging.
Croft has traveled to the U.K., Canada, India and beyond to witness "almost unbelievable" cases of recovery due to the marine ingredient he began researching back in the 1970s. Describing himself as a man who had no special knowledge or abilities, but as someone who was simply doing his job, Croft said he quickly found himself meeting people, hearing their stories and actually getting to "witness miracles" due to the powerful green-lipped mussel.
"The novel therapeutic products derived from flora and fauna of the sea offer tremendous potential, and many have already been developed," Croft said. "I've been able to meet people suffering from severe levels of incapacitation from arthritic problems, and then later, I've been privileged to witness them fully recovered and enjoying a perfectly normal lifestyle, all because of this material I was involved in researching."
After witnessing the effects of this ingredient and hearing the recovery stories firsthand, Croft said he made one particularly interesting observation: most of the arthritic patients received recommendations to try the ingredient by someone who had already benefitted from it. Croft explained that of all the knowledge he has gained over the years, the most valuable is the importance of consumers' attitudes toward a particular product.
For example, if a doctor prescribes treatment to a patient while saying he is unsure whether or not it will work...
... this seemingly negative attitude likely decreases the chance that it actually will, Croft explained. But when the doctor tells his patient the success stories behind a treatment and truly believes in what he is prescribing, the optimism transfers to the patient and offers a better chance for recovery.
"I firmly believe that a positive attitude actually helps the normal physiological processes in the body to work far better than they do if approached with a negative attitude," he said. "Believe in what you are selling, promoting or working on scientifically, and promote or recommend it as though you were doing so for someone you love very dearly."
Market responsibly
To put it quite simply, promoting a product just for the sake of selling is wrong. Consumers have the right to know that "natural" does not always mean "safe"; after all, some of the finest poisons are perfectly natural, Croft pointed out. Manufacturers promoting their natural products should do so "as though recommending them to their wives or mothers."
Croft also stressed that marketers should avoid terms such as "more is better" or "more potent is better." In many cases, high potency and high dosages are actually not necessary for a natural product to take effect. In fact, some products work best at a low dosage, he explained, and higher dosages may either do nothing at all or do exactly the opposite of what they should.
Through Croft's unique and extensive experiences, he has been privileged to work with top scientists from around the world who have researched natural products, and he claimed that it's all because he was in the right place at the right time back in 1974. Looking to Croft's experience in the industry, natural product brands can recognize the importance of sound research to back their ingredients, the need to truly believe in what they are selling, and of course, the incredible impact of a positive attitude surrounding an ingredient's role in health and wellbeing.
Subscribe and receive the latest insights on the healthy food and beverage industry.
Join 47,000+ members. Yes, it's completely free.
You May Also Like
---