Inadequate sleep: A threat to public health
Inadequate sleep: A threat to public health
Few people recognize the importance of sleep from a health and safety perspective. Targeted ingredients can help support a good night's rest.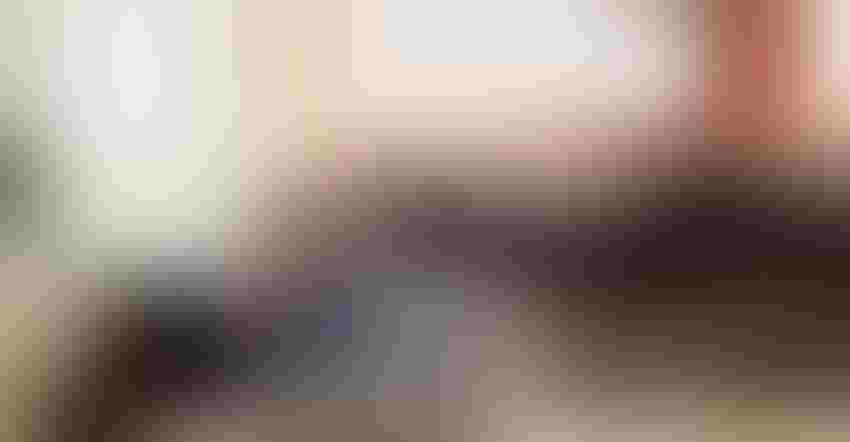 If there is anything related to overall health and quality of life that people talk about and focus on more than food, it is sleep. Regardless of the common discussion about not getting enough rest and feeling fatigued, few people recognize the importance of sleep from a health and safety perspective.
The importance of sleep has gained so much attention in health research that it is the focus of several major public health campaigns put forth by organizations such as CDC. Research findings related to the effects of inadequate sleep on individual health—as well as studies connecting major industrial disasters such as the Exxon Valdez oil spill to inadequate sleep—have also driven such campaigns and fueled the research on the impact of inadequate sleep to individual health.
While the exact physiological reason people sleep is not completely understood, experts agree that individuals require sleep to be healthy, to recover from exercise and to function optimally both physically and cognitively.1 Inadequate sleep increases obesity and inflammation, and impairs immune and antioxidant defenses and mood.2,3 Inadequate sleep is associated with heightened emotional reactivity, as well as reduced attention, memory and executive cognitive function.4 This impaired cognitive function has been said to be equal to the impairment caused by excessive alcohol consumption.4
Adults are recommended to aim for seven to nine hours of quality sleep per night; however, most only average about six hours.5,6 While research once focused on total sleep, new evidence suggests mistimed or fragmented sleep may be just as detrimental as not enough total hours. Such research has led to a call for health professionals to include sleep habits in any health assessment and to develop strategies to improve sleep habits as part of everyone's health goals.
Some of the many reasons people do not get enough sleep include busy schedules, life stressors, unhealthy lifestyles, obesity, imbalanced hormones and diagnosed sleep disorders. Strategies to enhance sleep focus on improving sleep habits, such as decreasing use of electronics during bedtime, maintaining a regular schedule, avoiding foods that increase wakefulness, etc.
In addition, some dietary supplements have been identified to aid in improving sleep length and quality.3 Examples include melatonin,7 valerian,8 magnesium,9 lavender,10 tryptophan11 and more. Of course, no substitute exists for an overall healthy lifestyle of a balanced diet and exercise. Recent research suggested one reason this works is because a healthy lifestyle in turn impacts gut health.12 Dysbiosis, or an imbalance in the gut microbiome can negatively impact sleep.13
Addressing diet as it relates to sleep is a good place to start considering the many other health benefits associated with improving nutrition.14 Once again, it comes to living a healthy lifestyle in general, eating a diet with plenty of nutrients, exercising, drinking plenty of water, getting enough sleep and maintaining a "healthy gut"—it is all connected.
Susan Hewlings, Ph.D., R.D., is director of scientific affairs at Nutrasource.
References
1 Halson S. "Nutrition, sleep and recovery." Eur J Sport Sci. 2008;8(2):119-126.
2 Altman NG et al. "Sleep duration versus sleep insufficiency as predictors of cardiometabolic health outcomes." Sleep Med. 2012;13:1261-1270.
3 Golem DL et al. "An Integrative Review of Sleep for Nutrition Professional." Adv Nutr. 2014;5(6):742-759.
4 McCoy JG, Strecker RE. "The cognitive cost of sleep lost." Neurobiol Learn Mem. 2011;96:564-582.
5 Ferrara M, De Gennaro L. "How much sleep do we need?" Sleep Med Rev. 2001;5:155-179.
6 Hirshkowitz M et al. "National Sleep Foundation's sleep time duration recommendations: Methodology and results summary." Sleep Health. 2015;1:40-43.
7 Bonnefont-Rousselot D, Collin F. "Melatonin: Action as antioxidant and potential applications in human disease and aging." Toxicology. 2010;278:55-67.
8 Bent S et al. "Valerian for sleep: a systematic review and meta-analysis." Am J Med. 2006;119(12):1005-1012.
9 Rondanelli M et al. "The effect of melatonin, magnesium, and zinc on primary insomnia in long-term care facility residents in Italy: A double-blind, placebo-controlled clinical trial." J Am Geriatr Soc. 2011;59:82-90.
10 Lillehei AS, Halcon LL. "A Systematic Review of the Effect of Inhaled Essential Oils on Sleep." J Altern Complement Med. 2014;20(6):441-451.
11 Markus CR et al. "Evening intake of lactalbumin increases plasma tryptophan availability and improves morning alertness and brain measures of attention." Am J Clin Nutr. 2005;81:1026-1033.
12 Parekh PJ, Oldfield ECI, Johnson DA. "The Effects of Sleep on the Commensal Microbiota: Eyes Wide Open?" J Clin Gastroenterol. 2018;52(3):204-209.
13 Worley SL. "The Extraordinary Importance of Sleep: The Detrimental Effects of Inadequate Sleep on Health and Public Safety Drive an Explosion of Sleep Research." PT. 2018;43(12):758-763.
14 Zhao M et al. "The Effects of Dietary Nutrition on Sleep and Sleep Disorders." Mediators Inflamm. 2020;2020:3142874.
Subscribe and receive the latest insights on the healthy food and beverage industry.
Join 47,000+ members. Yes, it's completely free.
You May Also Like
---