How to target the right consumers with the right ingredients for gut health
How to target the right consumers with the right ingredients for gut health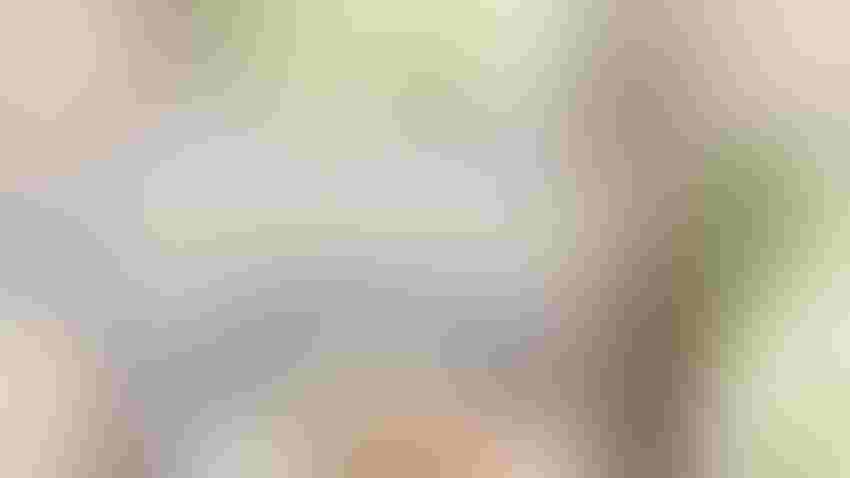 Prebiotic foods
Gut health is a hot topic these days—but it's also complex. Consumers are trying to learn about all kinds of microbiome-supporting elements, including probiotics, prebiotics, postbiotics and synbiotics. That's a lot to, ahem, digest.
From a marketing perspective, understanding which consumers are interested in the topic is no cakewalk either. To tackle these issues, experts from ingredient manufacturer Givaudan took to the SupplySide Stage last month at SupplySide West in Las Vegas to present, "For the World Within: Cultivating a healthy gut with proven natural prebiotic fibers."
The two-part presentation provided a scientific perspective on the world of "biotics," as well as insight into health and wellness consumers—including which ones to approach regarding gut health.
First at the lectern was Sagarika Banerjee, Ph.D., category technical leader II for "Microbiome, Taste & Wellbeing" at Givaudan, to discuss the science of gut health.
"Having a good gut microbiome is essential, as it has been shown to play many roles in the smooth functioning of our body," Banerjee explained. "It's been often referred to loosely as a supporting organ, essential for health."
She went on to outline the four major biotics, defining probiotics as "life-beneficial microorganisms intended to modulate the gut microbiome and confer benefit to the host."
Prebiotics were described as "the food for the probiotic strains, as well as for our intrinsic gut microbiome."
She said synbiotics are a combination of prebiotics and probiotics designed to help augment the effective function of the probiotic.
Finally, Banerjee characterized postbiotics as "the waste product of the microorganisms … that bring a health benefit to the host."
Of the four, Banerjee focused on prebiotics. Not only do prebiotics act as food for probiotics, prebiotics function as food for existing "good" gut microorganisms. She postulated that probiotics can be difficult to recommend, given they may require profiling of the gut microbiome to understand which strain a person is lacking. Prebiotics, on the other hand, can cast a wide, potentially beneficial net.
"When a consumer takes a variety of prebiotics, chances are that the consumer is eating food (to benefit) the struggling, out-of-balance bacteria in their gut," Banerjee said, "so that strain will bounce back."
Banerjee proposed natural prebiotics as a way to assure this variety. As opposed to isolated prebiotic ingredients, plant-based prebiotic extracts feature a mix of soluble and insoluble fibers, phytochemicals, and micro- and macronutrients.
"These prebiotics can definitely offer synergistic health benefit to consumers," Banerjee said.
Targeting demographics, efforts
This level of consumer education presents a challenge. Frankly, not everyone is interested in all the scientific details, so effective messaging requires demographic targeting. For the second half of the presentation, Givaudan's head of consumer understanding, Kim Duncan, presented a set of consumer segments called "Health & Wellness Finders" designed to help Givaudan customers better understand how consumers adapt new health and wellness products.
"As a researcher, I hate the term 'everyone,'" Duncan stated. "We often hear, 'Everyone exercises,' or, 'Everyone is concerned about their health,' or, 'We saw it trending on TikTok and everyone wants it.' We know that that is just simply not the case."
Health & Wellness Finders are divided into four segments. Health & Wellness Enthusiasts are highly proactive and willing to try everything. Health & Wellness Harmonizers are proactive, but they need to see the research. Health & Wellness Reactors are somewhat proactive, but they want to see someone else try it first. Finally, Health & Wellness Laggards are not at all proactive—so brand owners probably don't need to allocate a lot of resources trying to reach this group.
Duncan explained that overlaying data with the Health & Wellness Finders can provide market focus. For example, while 50% of consumers might claim they know the definition of "microbiome," that number increases massively with Health & Wellness Harmonizers. Health & Wellness Enthusiasts and Health & Wellness Reactors remained evenly split. The number plummets for laggards.
"Targeting harmonizers can really be beneficial," Duncan said, suggesting that providing data on gut health will not resonate with Health & Wellness Laggards.
Ultimately, the world of biotics is tricky—but so are consumers, so both require some serious thought.
"We see trends and we think we know consumers. Relying solely on our gut and following these trends is a great starting point, but it's the beginning," Duncan suggested. "There's a lot more to the story and having Health & Wellness Finders is just one way to look at it differently.
Subscribe and receive the latest insights on the healthy food and beverage industry.
Join 47,000+ members. Yes, it's completely free.
You May Also Like
---