From weekend warfare to pain management, Millennials are feeling their age
From weekend warfare to pain management, Millennials are feeling their age
Boomers, Gen Xers and Millennial share an affinity for active lifestyles, as well as pain and the increased use of nutritional supplements to manage it.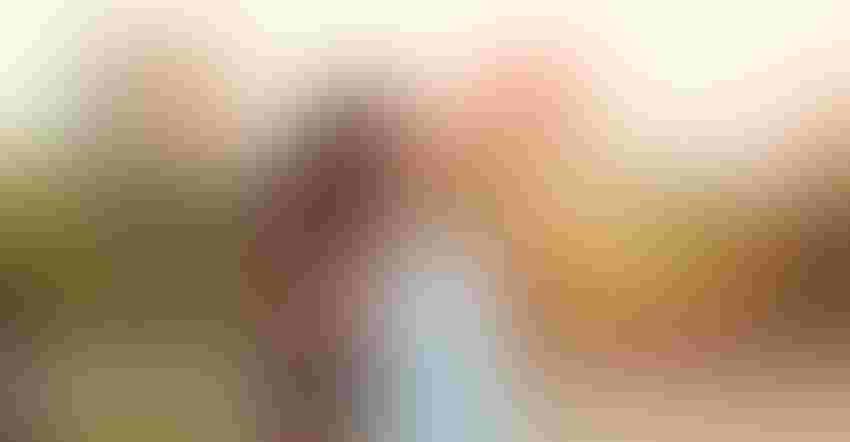 Baby Boomers, Gen Xers and Millennials have little in common when it comes to superficial values and attitudes. They differ in affluence because of current life stage. However, Millennials are aging, and they are feeling it. With all three generations' mutual affinity for active lifestyles, the shared-experience gap is closing fast in one area: pain, and the increased use of nutritional supplements to manage it.
Outside of team sports, most Boomers weren't socialized toward regular exercise, nor did they know what a nutritional supplement was until later in their young adult years. Millennials, in contrast, were weaned on vitamins, supplements and the ethic of the daily workout. The rise of endurance and extreme sports with the X-Games and various forms of thrill-seeking have left many Millennials with nagging joint injuries that are hitting them earlier than previous generations.
"Over half of adult consumers are currently managing some type of pain, and Millennials' supplement spending to address it has almost doubled since 2009," confirmed Steve French, managing partner, the Natural Marketing Institute (NMI), in its annual "Health & Wellness Trends Report."
Millennials are increasingly focused on advancing careers and raising families, yet many remain dedicated "weekend warriors" and tend toward aggressive exercise like CrossFit and high-intensity interval training (HIIT). With the oldest of this generation approaching their late 30s, many face damaged joints and surgeries similar to what Boomers have been enduring for years.
Ageless marketing is an approach conceived and published by David B. Wolfe. As described in his book, Ageless Marketing: Strategies for Reaching the Hearts and Minds of the New Customer Majority, older generations pass along fundamental values to younger generations. With knowledge of intergenerational continuity, marketers can deliver messages targeting multiple generations' common values.
Proactive self-care through nutritional supplementation appeals to people wishing to live long and healthy lives no matter their age. Pundits call this compression of morbidity. Almost all active adults now embrace the values of energetic lifestyles, fitness and wellness.
As injurious endeavors like skateboarding and terrain parks fall by the wayside for aging Millennials, millions of active adults of all ages remain committed to daily exercise, city-league sports and weekend warrior athletics like running, cycling, hiking, golfing and skiing.
A product that checked all the boxes for successful ageless marketing and provides an excellent roadmap for today's emerging messaging trends is a joint-health supplement called Synofit that was outselling glucosamine in Holland (impressive, considering glucosamine sales exceed US$1 billion globally, according to the National Arthritis Foundation). The supplement's base ingredient is the New Zealand green lipped mussel (GLM), is a rich source of omega-3 sources (Nutrients. 2014 Apr 11;6(4):1454-74), yet virtually unknown in the supplement market. Check the boxes for exotic appeal and fondness for the foreign.
As we've seen in high-tech marketing, inter-generational passions run toward anything new and disruptive. From the youngest Millennial to oldest Boomer, we're attracted to innovation. "The next best thing" always starts with "early adopters" getting the rest to try new technology. The early GLM "beta users" were Olympic jumping horses whose joint pain was relieved with a GLM-based nutraceutical. In addition to selling innovative differentiation, check the box for magic bullet formula–animals don't fake alleviation of symptoms.
The desire across all ages to buy what's cool and cutting-edge cannot be overstated. "New and cool were 'in' at the 2019 Natural Products Expo West, and old and stale were 'out'," NMI's French reported. "Accelerated use by Millennials makes supplements very cool. This age group is already heavily invested in maintaining healthy lifestyles and is increasingly addressing pain issues."
Buyers are not only looking for what's cool; they want environmentally sensitive and sustainable products. GLM is sustainably harvested in the pristine waters of New Zealand's Marlborough Sounds. Adding mystique, GLMs were first discovered by coastal Maori tribes, which consumed the mussels, in part, to address joint pain and other inflammatory health issues. (Prog Drug Res. 2015;70:91-132.)
In addition to ethical, fair and sustainable, all generations demand quality processing. Heat is known to negatively affect beneficial ingredients in GLM, including the omega-3s, yet many powdered GLM extracts are heat processed. Thus, Synofit designed its cold-press liquification process to improve therapeutic uptake and preserve the mussel's nutritional integrity, leaving it closest to the natural state used by the Maoris.
Perhaps unexpectedly, NMI reported Millennials trend ahead of Boomers and Gen X on all health issues but for one: stomach pain. This can be attributed to mid-career stress, but through this difference, Millennials find common ground with Boomers, many of whom take blood thinners for cardio health: both conditions drastically prohibit the use of NSAIDs (nonsteroidal anti-inflammatory drugs), which cause intestinal side effects. Inflammation is now recognized by just about everyone over 30 as something that reduces quality of life and longevity itself. With natural, organic and plant-based alternatives, side effects are virtually eliminated, representing another trending market message.
The bottom line: consumer age gaps are closing, supplement demand is accelerating, and innovative product design is burgeoning.
Twenty-seven million arthritis patients will grow to 67 million by 2030, according to the Centers for Disease Control and Prevention (CDC). "Millennials aren't kids anymore," French said. As we went over NMI's report, the numbers jump out: 55% of consumers are managing pain. Though only 14% of Millennials manage pain with supplements, 36% have increased their use, highlighting a growing market. The messaging and positioning trends seen at Expo West, and the examples set by companies like Synofit, help show marketers how to reach it.
An inter-generational marketing expert, Brent Green is the author of several books including, "Marketing to Leading-Edge Baby Boomers." He uses the Synofit joint-support supplement and endorses the product as an example to illustrate product design in the pursuit of Ageless Marketing strategies.
Subscribe and receive the latest insights on the healthy food and beverage industry.
Join 47,000+ members. Yes, it's completely free.
You May Also Like
---