FDA, Industry Struggle to Deal with SARMs, DMAA and Other Controversial Ingredients
FDA, Industry Struggle to Deal with SARMs, DMAA and Other Controversial Ingredients
FDA is forever playing catch-up when it comes to the sale of unapproved drugs, and product mislabeling and distribution deception add to the ongoing problem.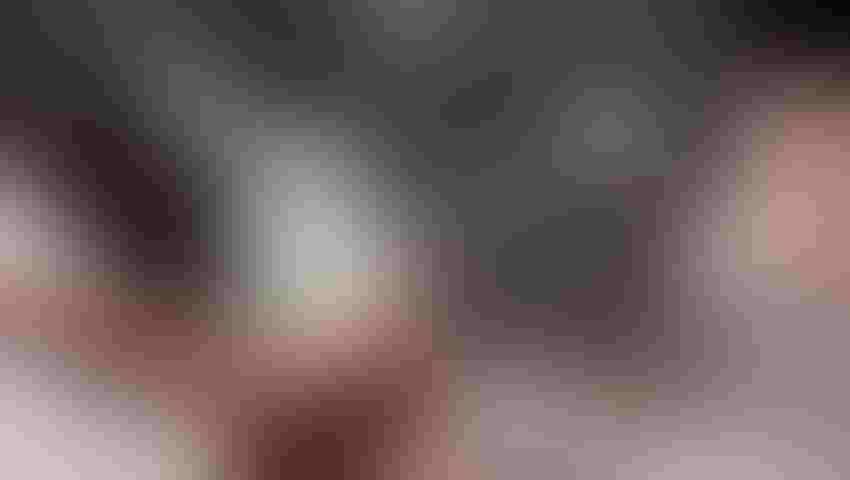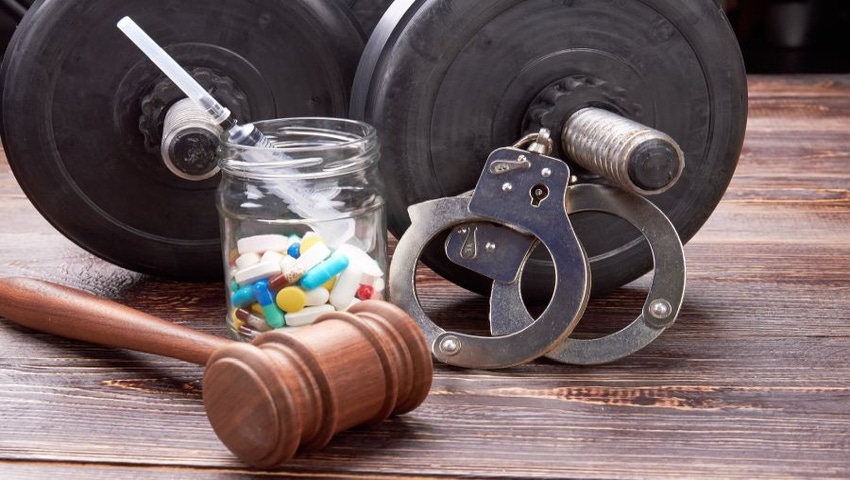 Recently published studies have highlighted the two-headed monster of products marketed for controversial novel sports ingredients that often don't contain what's on the label or contain unlabeled, unapproved drugs. FDA has said it is "always playing catch-up" with new analogues and stealthy supply chains, and the dietary supplement industry is continuing to grapple with how best to deal with such scofflaws.
First, a paper led by Harvard Medical School's Pieter Cohen, M.D., and published Nov. 8 in Clinical Toxicology, reported not only were controversial stimulants found in four sports supplements, but lab testing revealed some of the stimulants found were not what was listed on the labels.
More recently, a Nov. 28 study in JAMA looked at products on the market labeled as containing SARMs and found 52 percent of tested products, including some dietary supplements, contained at least one selective androgen receptor modulator (SARM), which is touted for muscle growth benefits. Many of these products tested also had inaccurate labeling of SARMs and other unapproved drugs. Results showed 39 percent of products tested contained other unapproved drugs including the growth hormone secretagogue ibutamoren and the peroxisome proliferator-activated receptor (PPAR) agonist GW501516. Further, a small number of the products (9 percent) had no active ingredient, and 25 percent had substances not listed on the label. The amount of active ingredient claimed on the label often did not match the amount found in testing.
"This investigation demonstrated the ease with which unapproved appearance- and performance-enhancing drugs can be purchased over the internet, which could increase abuse by adolescents, military personnel, and recreational weightlifters," said the study researchers, including Ryan M. Van Wagoner, Ph.D., and Daniel Eichner, Ph.D., from the Sports Medicine Research and Testing Laboratory; Amy Eichner, Ph.D., from the U.S. Anti-Doping Agency (USADA); Shalender Bhasin, from Harvard Medical School/Brigham and Women's Hospital; and Patricia A. Deuster, Ph.D., the U.S. Department of Defense (DOD) Uniformed Services University.
FDA issued a warning on Oct. 31 about bodybuilding products containing SARMs, which it said are potentially dangerous and are on the market as unapproved drugs. SARMs, such as ostarine and andarine from pharmaceutical company GTx, have been under drug development for years. FDA issued three warning letters in 2017 to sports nutrition companies selling products containing SARMs.
"SARMs should not be sold as dietary supplement ingredients as they are not compliant with DSHEA [the Dietary Supplement Health and Education Act of 1994]," said Rick Collins, partner at Collins Gann McCloskey and Barry, in an email to INSIDER.
However, the products involved in the JAMA study were not all marketed as supplements. Of the 44 products tested, only 20 were sold as supplements and featured a Supplement Facts panel. The other 24 were sold as research chemicals "not for human consumption." None contained a Drug Fact panel.
"The illegal sale of SARMs to bodybuilders under the ruse of 'research chemicals' has been the subject of Department of Justice prosecutions and convictions," Collins noted. "But this is a separate issue and outside the dietary supplement market."
Responding to the Cohen study in a written statement to INSIDER, Collins and several leaders of the sports nutrition industry acknowledged problems with adulteration and mislabeling of dietary supplements. The respondents included Bruce Kneller, Giant Sports International LLC; Jose Antonio, PhD, CEO of the International Society of Sports Nutrition (ISSN); Chris Lockwood, PhD, CSCS, Lockwood, LLC; Robert Wildman PhD, R,D., Chief Science Officer, Dymatize; Hector Lopez, M.D., Center for Applied Health Sciences; Steven M. Schmitz, M.D., M.Ph., Supplement Safety Solutions; Douglas Kalman Ph.D., R.D., QPS, A Worldwide CRO; Richard B. Kreider, Ph.D., Texas A&M University; Oliver Catlin, President, Banned Substances Control Group (BSCG); and, David Sandler, CEO, StrengthPro, Inc.
"[T]he discovery by Dr. Cohen and his team that these ingredients were not listed is incredibly troubling and in need of an industry solution," the sports nutrition group said. "Despite the imposition of mandatory current Good Manufacturing Practices, enhanced quality control by many industry firms, and even the issuance of warning letters and the pursuit of criminal investigations by the U.S. Food & Drug Administration, the problem of adulteration and mislabeling of dietary supplements in America persists, potentially to a significant degree."
Cohen's team also included Deuster as well as scientists from NSF International and the National Institute for Public Health and the Environment (RIVM), the Netherlands. The team focused on 1,3-DMAA, 1,4-DMAA, 1,3-DMBA (1,3 dimethylbutylamine) and DMHA (2-amino-6-methylheptane or octodrine). DMAA is at the heart of an ongoing federal case between FDA and Hi-Tech Pharmaceuticals, which has filed an appeal against the lower court ruling that DMAA is not a legal dietary ingredient.
NSF noted the study findings suggested "2-aminoisoheptane" and Aconitum kusnezoffii are the latest "disguises" for illegal and unapproved stimulants and encouraged consumers to avoid products labeled as containing such ingredients.
As highlighted in the recent indictments of Chinese suppliers of DMAA and DMHA, many suppliers and marketers may be trying to use botanical names as disguises when importing and selling synthetic performance ingredients. According to the October 2017 indictment against Genabolix Lifestyle International, the defendants allegedly (per email documents filed in court) conspired to label DMAA and related stimulant shipments as an "ODI" (old dietary ingredient) to slip through customs. One email noted there might be some science showing the botanical Juglans regia tree bark might contain DMHA.
"Most supplement manufacturers are committed to ensuring quality and safety, but there are a few irresponsible and unscrupulous companies out there and their actions are putting consumers at risk," said John Travis, senior research scientist at NSF International and a co-author of the Cohen study, in a press release.
"These hidden stimulants are drugs, not natural ingredients, and have no place in over-the-counter supplements," Cohen said, in a press release.
In their email to INSIDER, the sports nutrition leaders criticized Cohen's outlook on dietary supplement regulation under DSHEA and FDA. They noted Cohen has publicly stated DSHEA is flawed and does not protect the consumer adequately.
"Dr. Cohen seeks to opine whether the detected stimulants are legitimate dietary ingredients under the current iteration of U.S. law," the sports nutrition panel wrote. "We believe that determinations of whether or not these putative stimulants are indeed dietary ingredients, new dietary ingredients or mislabeled synthetic drugs are best left to the judicial branch of the United States of America, if or when there are reasonable issues to debate."
There is no question, however, that studies like Cohen's have smeared the dietary supplement industry's reputation.
"Few problems weaken consumer confidence or incite government officials more than the discovery that what's on the label isn't in the bottle, or vice versa," the sports nutrition group noted." "However, state legislators must resist the temptation to impose varying state-by-state requirements. Instead, the solutions will be created by establishing stricter self-regulatory agreements within industry trade groups and invested parties, and in more efficient and effective federal enforcement of existing laws. While these new findings perpetuate the worst beliefs about the industry, as a whole, we recognize that it is only through the discomfort provided by findings such as these that the industry can improve."
Duffy MacKay, N.D., senior vice president of scientific and regulatory affairs of the Council for Responsible Nutrition (CRN), agreed while it is not the responsible industry selling these products or exchanging these ingredients, it has become the responsible industry's challenge.
"Each time this happens, we have the subsequent reputation issues, trust issues and more bad press," he said in an interview, noting the news affects not just consumers but regulators, lawmakers and the public health community. "These papers are not in obscure drug chemistry journals; millions of physicians in United States will get a copy of this study on their desk or devices, and to medical professionals, unlabeled or unapproved drugs are a public health issue."
MacKay said industry has an obligation to work with stakeholders to protect consumers and reduce and eliminate this problem.
On Nov. 8, CRN and the other industry trade groups—including the American Herbal Products Association (AHPA), the Consumer Healthcare Products Association (CHPA), the Natural Products Association (NPA) and the United Natural Products Alliance (UNPA)—issued a joint press release with USADA, supporting FDA's action to protect consumers from SARMs.
"SARMs are dangerous and illegal, and they pose an immediate risk to consumers, jeopardize the careers of athletes, and have no place in any sports nutrition regimen," the release stated, reminding member companies of their responsibility to ensure SARMs are not used in their products.
The supplement industry came together with stakeholders in the past, leading to the passage of the Designer Anabolic Steroid Control Act of 2014 to rid the market of prohormones and other anabolic substances.
MacKay said when the responsible industry sticks together, there is a noticeable impact on outliers. "At one time, you may have seen some mainstream industry players willing to not answer some of these questions, such as does this ingredient occur in this botanical, but now there is zero tolerance amongst these responsible players," MacKay said. Further, he noted the DOJ press release on the indictments against Genabolix and others stated, "The defendants knew major American dietary supplement retailers would not carry supplements containing these stimulant ingredients."  
Of course, the internet has changed how products are sold, giving marketers easy access to consumers while requiring regulators and industry to monitor a vast international landscape.
"We can't reach these non-participatory outliers," MacKay said, explaining these companies do not belong to trade associations or get involved in industry education and events. "But we can work with retail partners and educate them on issues and things to avoid."
One avenue is to work with stakeholders such as USADA, which offers educational outreach to athletes and sports organizations on issues such as SARMs.
"It is time to join forces with them and see what we can do to educate consumers to avoid products like these," Mackay said.
Other industry efforts to self-regulate include the Supplement OWL (Online Wellness Library) recently launched by CRN. Companies register products, including ingredient lists; the info goes to FDA, which is able to identify any signals and communicate with companies about problems.
"The outliers aren't going to register with Supplement OWL," MacKay confirmed. "So we are creating ways to differentiate the responsible companies from the outliers to help consumers and retailers understand the industry and marketplace and avoid problems like this."
Subscribe and receive the latest insights on the healthy food and beverage industry.
Join 47,000+ members. Yes, it's completely free.
You May Also Like
---