F&B News, New Products and Scientific Updates
F&B News, New Products and Scientific Updates
Here is this week's lineup of food and beverage industry news and products—from a new sweet combo of coconut sugar and stevia to fresh research on a green oat extract and cognitive health.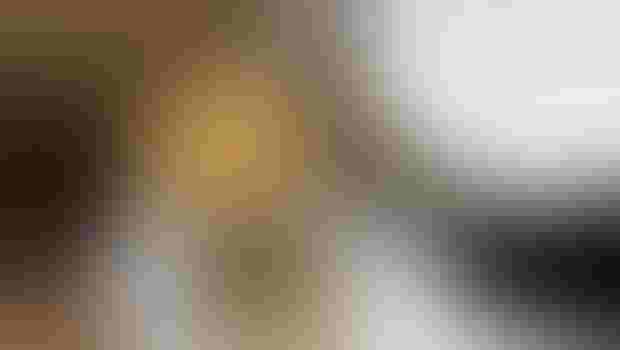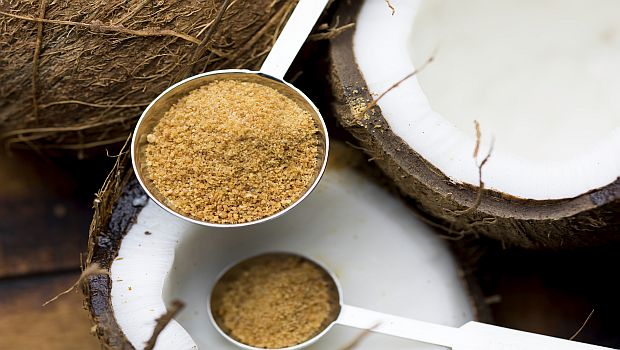 Here is this week's lineup of food and beverage industry news and products—from a new sweet combo of coconut sugar and stevia to fresh research on a green oat extract and cognitive health.
New Products
Steviva Ingredients added CocoSweet+ to its line of all-natural, high-intensity sweeteners. It's composed of coconut sugar, harvested from the blossoms of the coconut tree, and high-grade, water-extracted stevia. The optimum blend of these two natural sweeteners delivers a full, clean flavor profile with hints of honey or caramel, and a mouthfeel comparable to sugar.
CocoSweet+ is designed for beverages and sweet baked goods such as cookies and biscuits. Its mild caramel flavor and ability to build viscosity pairs well with flavored dairy, teas and chai.
Visit Steviva Ingredients at SupplySide West at booth #4312.
Arla Foods Ingredients launched Nutrilac® LowCal yogurt concepts with whey protein and with whey protein + prebiotic fiber for the weight-management category. They are ideal for creating low-fat stirred and drinking yoghurts with a choice of distinct propositions:
Rich in whey protein and just 36 calories per 100 g of product—which qualifies for a "low in calories" label claim

Rich in whey protein and a minimum of 3 g fiber per 100 calories—which qualifies for a "high in fier" label claim
LycoRed introduced a dry tomato pulp that offers an innovative three-in-one ingredient solution for prepared food products. The pulp is a 100-percent natural foodstuff ingredient from tomato that can be declared on the label simply as "Tomato." It adds a vibrant, authentic and consistent red color to sauces, condiments, soups, ready meals and processed meats, with no risk of turning brown. It also provides an appealing texture and a high-fiber content, both soluble and insoluble, that can be declared on the label to enhance a product's health credentials.
It serves as a replacement for tomato paste, which tends to be inconsistent in terms of quality. It is also the ideal clean-label substitute for commonly used thickeners such as starch. It's available in a soluble dry granule form, and is certified kosher and halal, non-GMO, vegetarian and are heat, light and pH stable.
Lavit introduced a single-serve cold beverage system—insert one lavit capsule into a lavit countertop water and beverage dispenser and at the touch of a button, a zero-preservative, 10 calories or fewer, all-natural, vitamin-rich beverage is ready. Perfect for employee breakrooms and other commercial uses, all lavit beverage capsules are 100-percent recyclable and can be disposed of directly into recycling containers. Lavit dispenses great water and individual 12-oz. better-for-you beverages, including iced teas, lemonades, flavored waters, energy drinks and sports beverages. The system debuts with 20 tasty, thirst-quenching flavors such as raspberry lemonade, green tea with ginseng, black cherry lime, orange mango and spicy ginger ale—a variety of choices for every palate.
Cargill is debuting EverSweet, a next-generation zero calorie sweetener, at SupplySide West in Las Vegas. EverSweet sweetener is made with the same sweetness found in the stevia leaf, reb M and reb D, and provides consumers the great taste they crave with better sweetness intensity, faster sweetness onset and improved sweetness quality without the bitterness or off-note aftertaste common with other stevia sweeteners. Because the stevia plant produces only trace amounts of these molecules, using Reb M and Reb D to produce a sweetener hasn't been commercially or environmentally viable until now with fermentation.
Visit Cargill at SupplySide West at booth #3659.
News and Science
Frutarom BU Health announced the results of a new clinical trial in which Neuravena®, a green oat (Avena sativa) extract. The double blind, placebo controlled, randomized crossover study demonstrated Neuravena's efficacy as a cognitive health ingredient. The study showed a single 800-mg dose provided significant benefits related to cognitive function, such as "speed of performance" in timed tasks, as well as improvements in working memory and episodic memory.
Visit Frutarom at SupplySide West at booth #1469.
TIC Gums introduced a complete line of stabilizer systems for clean-label applications, formulated to provide texture, stability and enhanced mouthfeel while adhering to label restrictions. TIC Gums also has compiled and released a clean-label chart of some industry standards concerning clean-label acceptability and where individual hydrocolloids fall.
Visit TIC Gums at SupplySide West at booth #3558.
Amelia Bay, a provider of quality brewed tea, launched its newly designed, responsive website, AmeliaBay.com. The site has been carefully designed to be a resource for food and beverage formulators, especially those interested in the ready-to-drink (RTD) marketplace. The site features many detailed, thoughtful updates including:
Responsive design that works seamlessly across all platforms

A focus on the benefits of brewed tea (vs. powdered)

The get-your-tea-to-market feature highlights how Amelia Bay partners with manufacturers every step of the way, from sourcing to bottling recommendations to regulatory paperwork

Knowledge center shares the latest information regarding brewed tea and the RTD iced tea market

Tea and dairy highlights how dairy processors can benefit from bottling RTD iced tea

Request a sample button for quick-and-easy ordering
Bell Flavors and Fragrance hired Khalid (Kal) Akel at Bell's headquarters in Northbrook, Illinois, as director of operations. He will manage day to day manufacturing operations at Northbrook. Kal brings over 18 years of experience in the management of flavor and production management to Bell. In his career, he has been a production manager, plant manager, director of operations and vice president of supply chain and operations. In his last job at Innova, he was responsible for the operation of three plants. Kal has a Bachelor of Science in chemical engineering from the University of Illinois, Chicago.
Global Organics Ltd., a supplier of certified organic, fair trade and non-GMO ingredients, earned the "Fair for Life Social and Fair Trade" certification for organic cane sugar supplied by the Native Green Cane Project in Brazil. With the addition of the "Fair for Life" certification, Global Organics continues its long-term commitment to improving the lives of farmers and workers in agricultural communities around the world while providing supply chain excellence to food manufacturers and distributors.
The "Fair for Life" certification, granted by the Institute of Marketecology (IMO), involves a rigorous audit that assures all parties along the supply chain, from producer to handler to brand holder, are   honoring fair working and trading conditions and social responsibility.
Subscribe and receive the latest insights on the health and nutrition industry.
Join 37,000+ members. Yes, it's completely free.
You May Also Like
---