Emerging Trends in the Cosmeceutical Industry
Emerging Trends in the Cosmeceutical Industry
The cosmeceutical industry is evolving with technology that helps brands better study the skin and helps consumers realize beauty from within.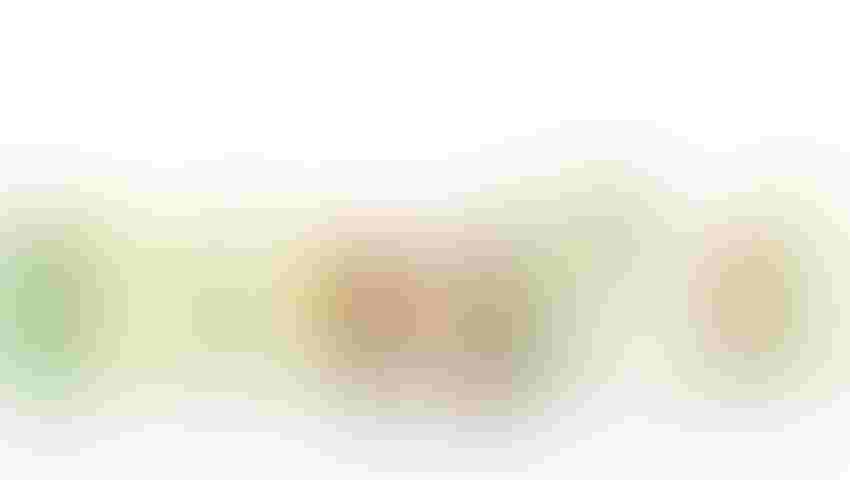 The 2015 global retail sales of natural products-based cosmeceuticals was US$2.98 billion, according to Euromonitor International. This segment has been showing a compound annual growth rate (CAGR) rate of 4 percent during the previous five years.
The realization that beauty comes from within means the focus from externally applied ingredients is being shared with food and nutrition. A synergistic approach attempts to delay or reverse visible signs of aging, keeping consumers looking young, toned and healthy. This trend is supported by rising customer preference toward green and organic products.
Cosmeceutical products enhance health and beauty. Natural ingredients that improve the skin's biological function are gaining traction. Many herbs and natural products have been in use for millennia in different parts of the world. Ayurveda describes more than 200 herbs, minerals and fats recommended to enhance health and beauty of the skin.
Some of the popular herbs and plants used in cosmeceutical products include Echinacea, green tea, garlic, Gingko biloba, Aloe vera and St. John's wort. A lot has been written on individual herbs and fruits, and their health benefits to the skin. A vibrant and prosperous cosmeceutical product-producing industry has created formulations using many of these herbs, fruits and other natural products.
Unlike the medicinal plants industry, the cosmetics industry is huge. Its growth has been sustained not just by marketing, but by introducing new categories of products that seek to fulfill growing customer needs and preferences.
The industry is actively using technology and innovation as a force multiplier to growth. In April 2015, Organovo, the 3D bioprinting solution innovator, entered into an agreement with L'Óreal USA Products Inc. The two agreed to collaborate on the development of skin tissue models using a bioprinting platform.
L'Óreal will be using skin tissue models for the development, manufacture, testing, evaluation and sale of nonprescription cosmetic, beauty, dermatology, skin care products and nutraceutical supplements. This disclosure is made in an SEC filing.
BASF, too, has entered into an agreement with a French biotech company to use 3D bioprinter tissue. BASF will use this technology to improve its skin model Mimeskin, claimed to be the closest equivalent to the original physiological tissue of human skin.
These and other innovative cosmeceutical product manufacturers are engaged in developing new formulations that can be conveniently tested on 3D bioprinted live human tissue without resorting to time- and cost-consuming elaborate animal and human trials.
Consumers, of course, are using technology to detect and monitor health conditions in real time. Many use fitness applications that monitor heart rate, calories burnt, sleep patterns and more. These have a direct bearing on skin and affect the way consumers look. Such technology solutions are attracting the cosmeceutical industry, which will leverage it to offer new solutions and products to the customer.
L'Oréal Group's leading dermatological skin care brand, La Roche-Posay, introduced a first-of-its kind stretchable electronic skin patch—My UV Patch. This patch helps monitor ultra violet (UV) exposure on the skin. Overexposure to UV rays from sunlight is known to increase chances of skin cancer.
My UV Patch is a solution built by a technology innovator, albeit not a supplement that will be legal to sell in the United States like other cosmeceuticals. The adoption of this technology by a cosmeceutical manufacturer such as L'Óreal illustrates the willingness to leverage emerging technologies. Skin monitoring technology will now be offered as a bundled solution with a skin care product to contain the ill effects of UV ray exposure.
Technology trends will be fueled by innovations in the health tech sector. Verily Life Sciences (a Google company) is developing tools that will help collect and organize health data. These will be used to build interventions and solutions for more holistic care management.
Verily Life Sciences is working with several pharmaceutical majors and other institutions to build precision medicine, diagnostics and monitoring solutions. IBM and other technology solution providers are also innovating in this space.
A lot is already happening in the health technology space that has relevance to cosmetics and the beauty product industry segment. Who would have thought that cosmeceutical companies could use 3D bioprinting technology in new product development?
This technology was primarily developed to aid scientists, biotechnologists and pharmacists engaged in drug research and development. The lines between cosmeceuticals and technology will first blur and then diminish. Natural products will, too, play their part in this emerging revolution. We are entering the brave new world of natural products based tech cosmeceuticals.
Sudhir Ahluwalia is a business consultant. He has been management consulting head of Tata Consultancy Services, an IT outsourcing company in Asia, business advisor to multiple companies, columnist and author of the book on herb, "Holy Herbs." He has been a member of the Indian Forest Service.
Subscribe and receive the latest insights on the healthy food and beverage industry.
Join 47,000+ members. Yes, it's completely free.
You May Also Like
---