Companies Roll Out Research on Marine Ingredients, Curcumin
Companies Roll Out Research on Marine Ingredients, Curcumin
DSM, Aker BioMarine and Marinova all announced new research results on marine ingredients, while Sabinsa highlighted newfound benefits of its curcumin complex.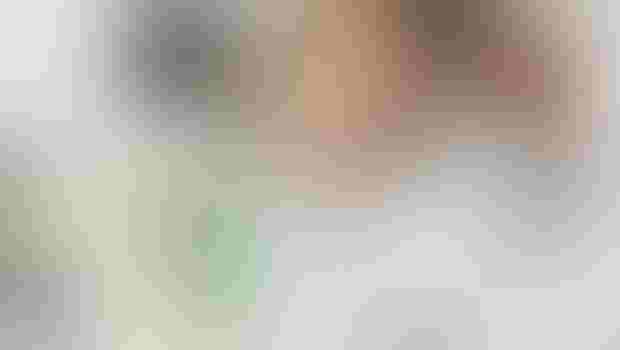 DSM, Aker BioMarine and Marinova all announced new research results on marine ingredients, while Sabinsa highlighted newfound benefits of its curcumin complex.
DSM highlighted a new study showing fish oil derived omega-3s can increase muscle mass and function in older adults. The six-month, double-blind, randomized controlled trial (RCT) was conducted to evaluate the effect of fish oil-derived n-3 PUFA therapy on muscle volume, strength and average isokinetic power in a study group of 60 men and women ages 60 to 85. Study subjects were randomized in a 2:1 ratio to either an n-3 PUFA therapy (four 1 g pills u-3 acid-ethyl ester that provided 3.36 g EPA/DHA per day, which is equivalent to the n-3 PUFA content of 200 g to 400 g of freshwater fatty fish) or a placebo control of four identical-looking pills containing corn oil, per day, for six months. Results showed that six months of n-3 PUFA therapy did not significantly affect body weight, total body fat mass, or inter-muscular fat content; however, it increased thigh muscle volume, handgrip strength and one repetition (1 RM) muscle strength, and tended to increase average isokinetic leg muscle power.
In another article on marine ingredients, researchers from Aker BioMarine reviewed all animal studies using krill products to give insight into their mechanisms of action. Overall, the review article showed omega-3 fatty acids provided in the form of phospholipids can benefit various organs and help support overall health. "The reviewed animal studies show improved outcomes of krill oil supplementation for obesity, depression, myocardial infarction, rheumatoid arthritis, ulcerative colitis and more, said Lena Burri, director of scientific writing, Aker BioMarine Antarctic AS. "In particular, the phosphatidylcholine part of krill oil might offer an advantage to people who have issues such as fatty liver disease and mental disorders."
Further marine ingredient research confirmed the potential for a unique seaweed extract (Marinova's Maritech®) to combat inflammatory bowel disorders. Researchers from the Faculty of Health at the University of Tasmania showed oral administration of fucoidan, a polysaccharide extracted from the Fucus vesiculosus species of seaweed, significantly reduced the symptoms and pathology of inflammatory bowel disorders in an animal model. Oral administration of the fucoidan alleviated macroscopic pathologies such as bodyweight and stool consistency, and it also significantly reduced underlying intestinal inflammation. Although previous reports demonstrated anti-inflammatory activities of fucoidan in different experimental models, this is the first study to demonstrate that a commercially available fucoidan can be highly effective in ameliorating experimental colitis through the down-regulation of pro-inflammatory mediators.
A study on curcumin (Sabinsa's Curcumin C3 Complex®) found the ingredient may provide added benefit in subsets of patients when administered with FOLFOX standard chemotherapy. The ingredient was also safe and tolerable as an acceptable daily adjunct in a phase I dose escalation study on colorectal cancer with liver metastatic spread. In the trial, Curcumin C3 Complex was tolerated well with 2 g/d dose with standard FOLFOX chemotherapy (combination of 5-Flurouracil and Oxaliplatin, two chemotherapeutic drugs). The researchers wrote that the addition of curcumin to FOLFOX treatment was well tolerated with compliance rate of 93.8 percent. The researchers further found that the addition of curcumin to FOLFOX-based chemotherapy enhanced efficacy; plus, curcumin alone and in combination with chemotherapy exerted anti-proliferative and pro-apoptic (killing) effects on cancer stem cells derived from the patients.
Subscribe and receive the latest insights on the healthy food and beverage industry.
Join 47,000+ members. Yes, it's completely free.
You May Also Like
---