Companies Release Research on Curcumin, Carotenoids & Beyond
Companies Release Research on Curcumin, Carotenoids & Beyond
Research from IN-Ingredients, Dolcas-Biotech, ExcelVite, Monteloeder, Pharmachem and Horphag demonstrate new findings on a variety of natural ingredients, ranging from curcumin to carotenoids.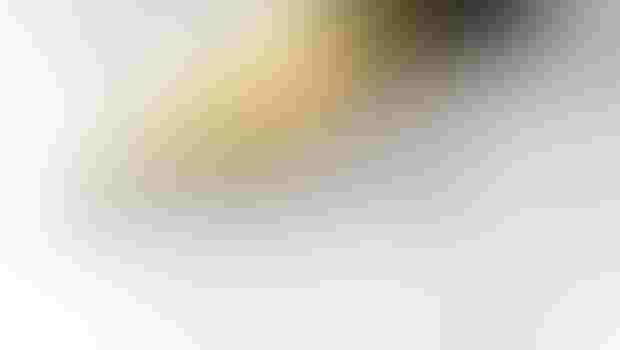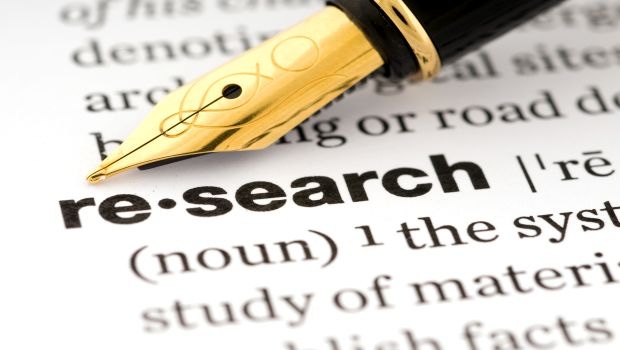 Research from IN-Ingredients, Dolcas-Biotech, ExcelVite, Monteloeder, Pharmachem and Horphag demonstrated new findings on a variety of natural ingredients, ranging from curcumin to carotenoids.
New research on IN-Ingredients' Cinnulin PF was recently conducted at the School of Medicine, University of Maryland, and presented at the Experimental Biology Conference in Boston, Massachusetts. Cinnulin PF is the original clinically tested cinnamon extract standardized to bioactive type A polymers. Oxidative stress contributes to blood vessel wall damage, which reduces the efficiency of circulation to the brain. Vascular endothelium is important to cardiovascular health including blood pressure. In addition, cerebral vascular function is important to cognitive function and cerebral blood flow. Cinnulin PF has been shown to have powerful antioxidant properties in human, animal and in vitro studies. This study evaluated its effects on oxygen glucose deprivation of cells similar to those of the microscopic blood vessels in the brain. Cinnulin PF reversed the negative effects of oxygen glucose deprivation and had positive effects related to blood vessel dilation and inflammatory response. Oxygen glucose deprivation decreases the glucose uptake of brain microvascular endothelial cells, and Cinnulin PF enhances the impaired glucose uptake. 
Studies on curcumin (BCM-95 by Dolcas-Biotech) also demonstrated its chemosensitizing effect on 5-FU based chemotherapy drugs. One study conducted in Germany revealed curcumin suppresses crosstalk between colon cancer stem cells and stromal fibroblasts in the tumor microenvironment. Modulation of this synergistic crosstalk by curcumin might be a potential therapy for CRC and to suppress metastasis. Curcumin has been also shown to chemosensitize 5-fluorouracil resistant mmr-deficient human colon cancer cells in high density cultures, according to a study conducted by Baylor Research Institute, Baylor University Medical Center Dallas. The results illustrated previously unrecognized effects of curcumin in enhancing chemosensitization of 5-FU based chemotherapy in DNA MMR-deficient and their chemoresistant counterparts by targeting the CSC subpopulation. A third recent study showed that curcumin can battle against colorectal cancer by increasing the effectiveness of chemotherapy. Curcumin mediated chemosensitization to 5-FU through miRNA-induced suppression of epithelial-to-mesenchymal transition in chemoresistant colorectal cancer. Resistance to cytotoxic chemotherapy is a major cause of mortality in colorectal cancer and this study highlighted the potential therapeutic use of curcumin as an adjunct in patients with chemoresistant advanced CRC.
ExcelVite announced a study on dietary carotenoids, particularly beta-carotene and alpha-carotene, which showed an association with reduced type 2 diabetes risk in generally healthy men and women. Researchers analyzed dietary carotenoids intake data collected in validated food frequency questionnaire from 37,846 participants of the European Prospective Investigation into Cancer and Nutrition-Netherlands (EPIC-NL) study. The participants were followed-up for a mean of 10 years. Of the participants, 31 percent were smokers. Upon assessing dietary carotenoids intake levels consisting of beta-carotene, alpha-carotene, beta-cryptoxanthin, lycopene, lutein, zeaxanthin and the total of these six carotenoids, the results showed that higher dietary intakes of beta- and alpha-carotene were associated with reduced diabetes risk. On the other hand, dietary intakes of beta-cryptoxanthin, lycopene, lutein, and zeaxanthin were not associated with diabetes risk. Interestingly, smoking was not shown to modify any of these associations.
Early results from a large-scale clinical trial showed NutroxSun, a natural ingredient developed by Monteloeder, offers significant sun protection and anti-aging benefits in the form of better resistance to sunburn, increased skin elasticity, reduced skin wrinkle depth and decreased oxidation of skin cells. In the as-yet unpublished study, conducted in Italy by an independent laboratory, 105 subjects were divided into three groups and given dietary supplements containing either 100mg or 250mg of NutroxSun or a placebo. Researchers then exposed the skin on their backs to UV light and measured levels of skin damage at regular intervals. They found that after just two weeks, skin elasticity in the NutroxSun groups increased by between 2.9 percent and 3.3 percent; after one month, skin elasticity increased by between 5.5 percent and 5.8 percent. The researchers also measured wrinkle depth and found a reduction in the NutroxSun groups of between 8.8 percent and 9.1 percent after two weeks, and between 12.6 percent and 13.4 percent after a month. Researchers also noted that lipid peroxidation, which is a measure of oxidation of the skin cells, was diminished in the NutroxSun groups by between 9.7 percent and 10.2 percent after two weeks, and 16.2 percent and 16.4 percent after a month.
Pharmachem Laboratories announced a newly published academic textbook, "Nutritional and Integrative Strategies in Cardiovascular Medicine," contains a detailed explanation of how the company's proprietary white kidney bean extract (Phase 2 Carb Controller) and a proprietary combination of L-arabinose with chromium assist as dietary interventions to manage metabolic syndrome. The chapter, "Dietary Supplementation to Ameliorate the Chronic Clinical Perturbations of Metabolic Syndrome," discusses such topics as the association of dietary sugars and refined carbohydrates with metabolic syndrome, insulin resistance and type 2 diabetes mellitus, carbohydrates and their metabolism, specific carbohydrate blockers, white kidney bean extract, L-arabinose, insulin sensitizers, trivalent chromium and more.  
Lastly, a study published in the Journal of International Angiology found that daily supplementation of Pycnogenol® (from Horphag Research), a standardized natural plant extract from French maritime pine tree bark, may help improve endothelial function for those with borderline hypertension, hyperglycemia or hyperlipidemia. The study showed Pycnogenol to be effective in helping to normalize blood pressure, manage LDL cholesterol and reduce oxidative stress levels. In the study, 49 participants supplemented Pycnogenol 50mg/three times daily in combination with a controlled health plan. Subjects were evaluated at eight and 12 weeks. Daily supplementation with Pycnogenol® was shown to improve endothelial function (55 percent after 8 weeks of supplementation and 66 percent after 12 weeks of supplementation), reduce oxidative stress by 20 percent, normalize blood pressure in subjects with borderline hypertension, reduce cholesterol levels in participants with borderline hyperlipidemia and improve fasting glucose levels in the group with borderline high glucose levels.
Subscribe and receive the latest insights on the healthy food and beverage industry.
Join 47,000+ members. Yes, it's completely free.
You May Also Like
---