Collagen products boost beauty-from-within category
Collagen products boost beauty-from-within category
Nutricosmetic products supporting nail, hair and skin health often feature collagen as a key ingredient, as evidenced by these recent launches.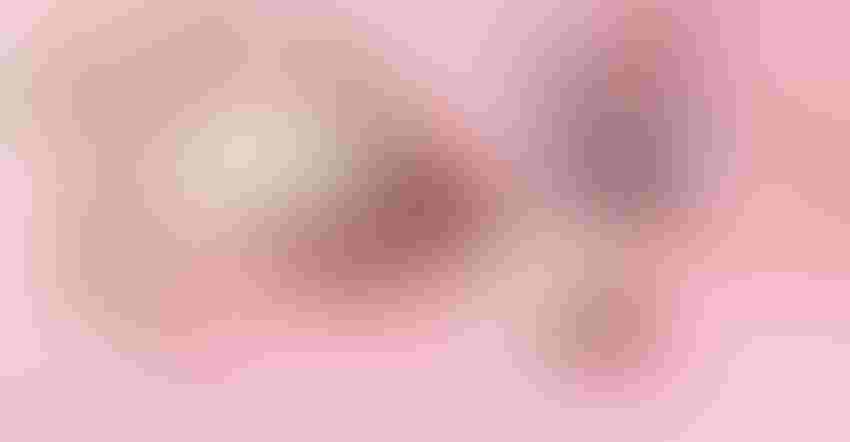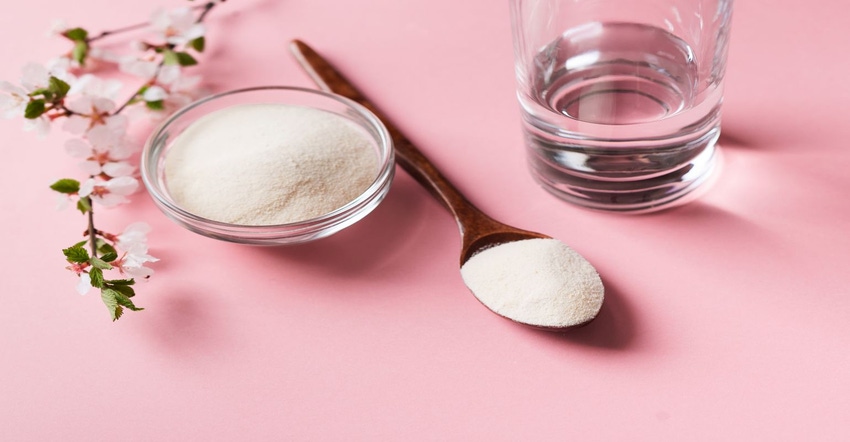 Because beauty is overwhelmingly addressed from the outside in, brands with 2021 nutricosmetic launches—such as those meeting consumer desire for nutricosmetic powders—boost the growing awareness of nutricosmetic trends and bring welcomed attention to the beauty-from-within category.
According to data provided by ClearCut Analytics and SPINS, the hair, skin and nail supplement subcategory on Amazon experienced 29% year-over-year (YoY) growth during the past 24 months, with capsules seeing a 41% increase. Collagen, particularly marine collagen, dominates the category. Nutricosmetic powders, however, are the fastest-growing delivery format with 68% expansion. Most powders contain collagen, predominantly from bovine sources, with pure collagen powders topping the list.
The following companies are among those with 2021 nutricosmetic launches, whether with new products, technologies or package redesigns, fueling the industry's continued reimagination of the category.
Hair growth = sales growth
Viviscal's Women's Hair Growth Supplement is a new product entrant in the top 20, according to ClearCut. Listed for the first time in July 2020, it now ranks 12th in overall revenue, boasting the highest growth, followed by Nutrafol's Women's Balance Clinically Proven Hair Growth Supplement. Both contain marine collagen.
Clean label continues to rise
Laboratoire PYC France has been a nutricosmetics player across Europe and Asia for over a decade with collagen-based food supplements. The company recently launched a clean label collagen formula in a "doypack" stand-up pouch, a delivery format gaining interest in the food supplements arena, according to Aurélie De Schuyteneer, Laboratoire marketing manager.
Studies have indicated that when taken orally, collagen can improve hydration, firmness and elasticity of the skin,1 and in its hydrolyzed form has a significantly higher absorption rate.2 Vitamin C, on the other hand, has been shown to contribute to normal collagen formation.3 Laboratoire's collagen and vitamin C combination contains a simple blend of acerola extract, fruit powders and natural flavors combined with fish collagen hydrolysate, and sweetened with steviol glycosides.
"The Laboratoire PYC R&D [research and development] team has chosen to reduce the list of ingredients to a minimum," De Schuyteneer stated. "The idea is that everyone can consume their food supplement for its health benefits and without superfluous ingredients."
Ready-to-mix/-drink, ready to soar
Another September 2021 nutricosmetic launch, Nu Skin's Beauty Focus Collagen+, combines bioactive collagen peptides with lutein and phytoceramides. It is available as either a ready-made naturally flavored peach drink, or an orange flavored nutricosmetic powder.
Shelly Hester, Ph.D., RD, Nu Skin's senior scientist for global product research, explained, "We chose a collagen peptide ingredient that was well-studied in clinicals to show skin benefits."4 Some of the potential benefits can include reducing the appearance of wrinkles, as well as improving moisture, elasticity and regeneration of the skin.5,6 "Additionally, our marketing group has found that skin hydration and moisturization is one of the biggest things consumers are looking for," she suggested.
Complementing nutricosmetics
As a female-led beauty care company with a vision of educating women on beauty from the inside out, Reserveage has already established itself in the sector with a full line of beauty-from-within products including collagen chews, resveratrol powders and keratin capsules, to name a few.
The brand's newly launched Pro-Collagen Booster Skincare Collection has expanded that vision by complementing its nutricosmetic collagen lineup with a collagen topical. In general, it isn't possible or effective to absorb collagen topically, which is why the ingredient is most well-known for its nutraceutical use. However, the proprietary blend of nine clinically studied ingredients, combined with exclusive technology that incorporates microencapsulated copper peptides, can be effectively and safely absorbed by the skin for a comprehensive inside-out skin care routine.7,8,9
"The beauty industry is shifting with growing interest from consumers around what they are putting in their body to address beauty concerns, not just on their body," said Yamit Sadok, senior director of marketing. "Reserveage is already positioned as a premium beauty brand with collagen-boosting nutritionals, and our new Pro-Collagen Booster Skincare Collection is complementary to the supplement line, establishing our inner and outer beauty portfolio."
>> To read this article in its entirety, click the link to access the "Nutricosmetics radiate health from within" digital magazine; select "Nutricosmetic launches in 2021 chart course for trends" on the TOC.
Danielle Rose is a researcher, journalist, writer, editor and educator with a focus on creating well-researched articles that foster a better understanding of today's changing world. She has been writing professionally since 2005 in the field of health, as well as on a wide range of lifestyle and local/current event topics such as community resources, alternative healing, parenting and food. Her articles have appeared in periodicals ranging from consumer publications like local newspapers to trade publications in the field of nutrition and wellness. She currently publishes an online magazine with content on health, happiness and success.
References
1 Choi FD et al. "Oral Collagen Supplementation: A Systematic Review of Dermatological Applications." J Drugs Dermatol. 2019;18(1):9-16.
2 Skov K et al. "Enzymatic Hydrolysis of a Collagen Hydrolysate Enhances Postprandial Absorption Rate-A Randomized Controlled Trial." Nutrients. 2019;11(5):1064.
3 Boyera N et al. "Effect of vitamin C and its derivatives on collagen synthesis and cross-linking by normal human fibroblasts." Int J Cosmet Sci. 1998;20(3):151-158.
4 Hester SN et al. "A Nutritional Supplement Blend of Collagen Peptides, Lutein and Wheat Lipid Extract Improves Skin Attributes." JOJ Dermatol & Cosmet. 2021;4(2):555633.
5 Proksch E et al. "Oral supplementation of specific collagen peptides has beneficial effects on human skin physiology: a double-blind, placebo-controlled study." Skin Pharmacol Physiol. 2014;27(1):47-55.
6 Proksch E et al. "Oral intake of specific bioactive collagen peptides reduces skin wrinkles and increases dermal matrix synthesis." Skin Pharmacol Physiol. 2014;27(3):113-119.
7 Mazurowska L and Mojski M. "Biological activities of selected peptides: skin penetration ability of copper complexes with peptides." J Cosmet Sci. 2008;59(1):59-69.
8 Hostynek JJ et al. "Human skin retention and penetration of a copper tripeptide in vitro as function of skin layer towards anti-inflammatory therapy." Inflamm Res. 2010;59(11):983-988.
9 Hostynek JJ et al. "Human skin penetration of a copper tripeptide in vitro as a function of skin layer." Inflamm Res. 2011;60(1):79-86.
Subscribe and receive the latest insights on the healthy food and beverage industry.
Join 47,000+ members. Yes, it's completely free.
You May Also Like
---