Coconut Oil: The Ingredient With 1,000 Uses
Coconut Oil: The Ingredient With 1,000 Uses
While its use in Asian cultures is nothing new, coconut oil for skin, hair, nails and just about anything beauty-related has taken western markets by storm.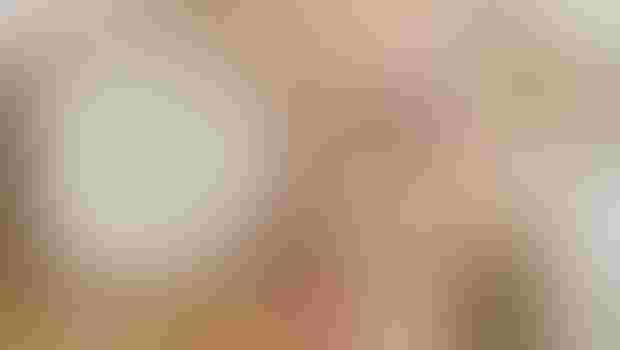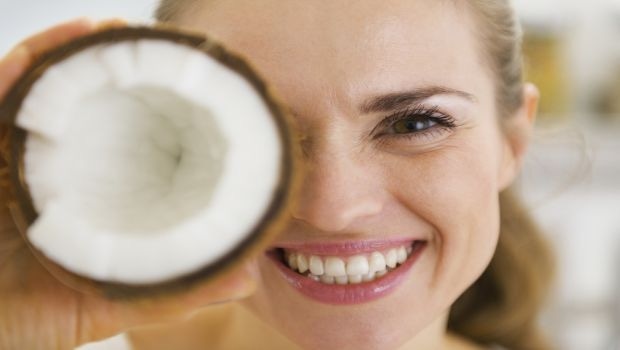 Winter months can wreak havoc on the skin, causing it to dry out, crack and ultimately become a major annoyance. I've dealt with this issue for years—the cracked skin on my fingers would even catch on my clothes, sometimes snagging sweaters (yes, talk about embarrassing). My health-savvy older sister noticed the skin difficulties I was experiencing, and her solution? Coconut oil.
At first, I thought she was a bit loony—rub a cooking oil on my skin? Is that even safe? But now, it seems beauty bloggers can't get enough of coconut's numerous benefits, calling the ingredient a "wonder oil" that has everyone raving about its benefits. Its uses stretch from an effective moisturizer to a tough frizz-fighter when used for hair care. So what does the research show on this jack-of-all trades oil in the natural beauty market?
Sure enough, research published in the International Journal of Dermatology's January 2014 issue shows topical virgin coconut oil (VCO) can decrease water loss in subjects with atopic dermatitis, a disease that causes decreased skin capacitance and hydration. A group of 59 patients used VCO for eight weeks, and 47 percent (28 of the 59) showed moderate skin improvements, while 46 percent (27 of 59) showed 'excellent responses' to the treatment. When compared to a group of 58 participants using a mineral oil during the same period, the VCO group demonstrated superior results relating to transepidermal water loss (TEWL), skin capacities and scoring of atopic dermatitis (SCORAD).
But that's not all coconut can offer for skin health. Another clinical trial conducted in 2012 indicates coconut oil (Acnaed from Biotropics Malaysia) can combat acne to significantly improve the skin's appearance. In the study, subjects used an acne gel made from activated virgin coconut oil (AVCO) twice daily for eight weeks. Assessments showed reductions in sebum (oils naturally produced by the skin) by 21 percent, significant improvements to acne-prone skin and no serious adverse skin reactions.
A company-conducted trial by MPOB Malaysia also proved coconut oil (Scalpro from Biotropics Malaysia) can effectively reduce dandruff when used as a shampoo. A total of 12 subjects used Scalpro, an AVCO shampoo, three times/week for four weeks. When compared to subjects who used a tea tree oil shampoo, participants experienced a ten-fold reduction in dandruff and a decreased whiteness of dandruff by about 3.6 times.
Though coconut oil—for beauty, cooking, first aid and beyond—may be relatively new in many western markets, Asia has been using the ingredient for centuries. According to Azreena Abas, marketing and technical specialist of performance ingredients, Biotopics Malaysia, the coconut tree is known as "the plant with a thousand uses" in Asian cultures.
"Coconut oil contains an unusual blend of short and medium chain fatty acids, primarily lauric (44 percent) and myristic (16.8 percent) acids," Abas said. "A natural source of vitamin E, it nourishes skin while providing some antimicrobial benefit to the natural occurring monolaurins. This makes it a great ingredient for beauty and cosmetics compared to other natural oils."
Abas added that coconut ingredients are certainly garnering attention among consumers, especially in light of the current natural/organic trend. Natural-based ingredients like coconut oil will continue to gain more prominence in personal care, she said, moving from "mere incorporation for hype" to more functional, effective roles.
Subscribe and receive the latest insights on the healthy food and beverage industry.
Join 47,000+ members. Yes, it's completely free.
You May Also Like
---