Choline: Vital Prenatal Supplementation
Choline: Vital Prenatal Supplementation
Given the role choline plays in cell development, and how rapidly cells grow during fetal development, the many prenatal benefits become apparent.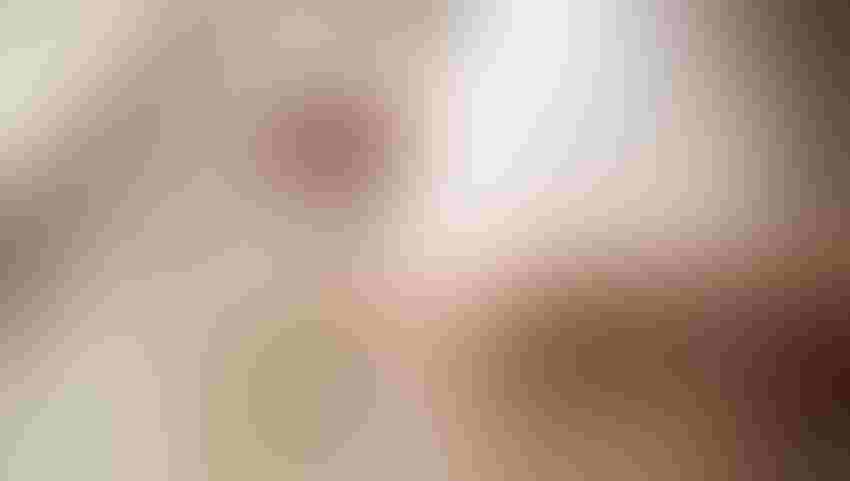 It's well known that folic acid supplementation is important for women in their child-bearing years, however the role choline plays in the development of the infant both in-utero and throughout the child's life is indispensable.
Choline is a key component in various molecules that strengthen cell membranes, regulate genetic expression, and help nerve cells communicate with one another. Given the role choline plays in cell development, and how rapidly cells grow during fetal development, the many prenatal benefits become apparent.
Choline is essential in the proper development of the fetus, principally the central nervous system. The body uses large amounts of choline to make a variety of structural and functional molecules, and it contributes its methyl groups to energy substrates, hormones and neurotransmitters, DNA and proteins. Choline is a necessary structural element of the phospholipid membranes of all brain cells, along with docosahexaenoic acid (DHA).
Increased choline intake during pregnancy may improve placental function and decrease the risk of preeclampsia, and enhance DHA's availability to the developing embryo and the fetus. It may well also ease the baby's response to stress by lowering levels of the stress hormone cortisol.
Animal studies suggest that choline supplementation during pregnancy may enhance learning in complex memory-related tasks in offspring, and similar studies involving humans currently are underway. Some case control studies suggest that adequate amounts of choline and folate in the mother's diet may be linked to lower risk of some birth defects.
After delivery, choline continues to provide benefits to babies, particularly since the brain continues to develop so rapidly after a baby is born. Choline may improve lifelong memory by helping to construct millions of additional neural connections in the memory center of the brain, thus providing a lifetime of benefits from exposure while still in utero.
Immediately after a baby is born, choline levels are many times higher than those found in most adults. For breastfeeding mothers, maintaining high choline levels is crucial because breast milk is an essential source of choline for infants.
The importance of choline in infant development is so well accepted that worldwide health and regulatory bodies require it to be an ingredient in infant formulas, which are very strictly regulated in most countries. 
The U.S. Food and Drug Administration has reviewed several structure-function claims for choline, two of which relate to choline's significant benefits in prenatal nutrition:
Prenatal use of choline may lead to lifelong improvement of visuospatial memory in children born of the pregnancy.
Supplementation with choline during infancy and childhood may lead to improved lifelong memory.
Unfortunately, the majority of American women are not getting the recommended quantity of choline from their diet, and pregnant women need an even greater amount. According to the Institute of Medicine of the National Academy of Sciences, the adequate choline intake for pregnant women is 450 mg/d. Unfortunately, the average daily intake for women aged 19 to 50 years is closer to 264 mg—just over 60 percent of the recommended amount. A 2016 study published in the Journal of The American College of Nutrition estimated that nearly 90 percent of people do not get enough choline in their diets, making supplementation a smart choice for most people.
Choline is the latest nutrient to receive a Reference Daily Intake (RDI). As part of the revisions to nutrition labeling last year, the FDA established 550mg as the RDI for choline for adults and provided for an associated percent Daily Value (% DV) on both Nutrition Facts and Supplement Facts panels.
Tom Druke is director of VitaCholine brand development at Balchem Human Nutrition and Pharma. A seasoned veteran of the consumer packaged goods sector, Druke has more than 20 years of experience working in both the corporate and non-profit sectors. He began his product management career with packaged goods powerhouse Reckitt Benckiser, working on the Airwick and Finish brands. He has also worked in the consumer health care sector with Pfizer Consumer Healthcare and held product management roles on major dietary supplement brands, including Caltrate and Centrum. Prior to joining Balchem, Tom was a co-founder of the Insight Prism, a boutique market research firm specializing in insight discovery. Druke currently oversees all strategic marketing initiatives to develop and expand the commercial market for the VitaCholine product line.
Subscribe and receive the latest insights on the healthy food and beverage industry.
Join 47,000+ members. Yes, it's completely free.
You May Also Like
---